What Do Dr.Craig Spencer's Neighbors Think About His Ebola Diagnosis?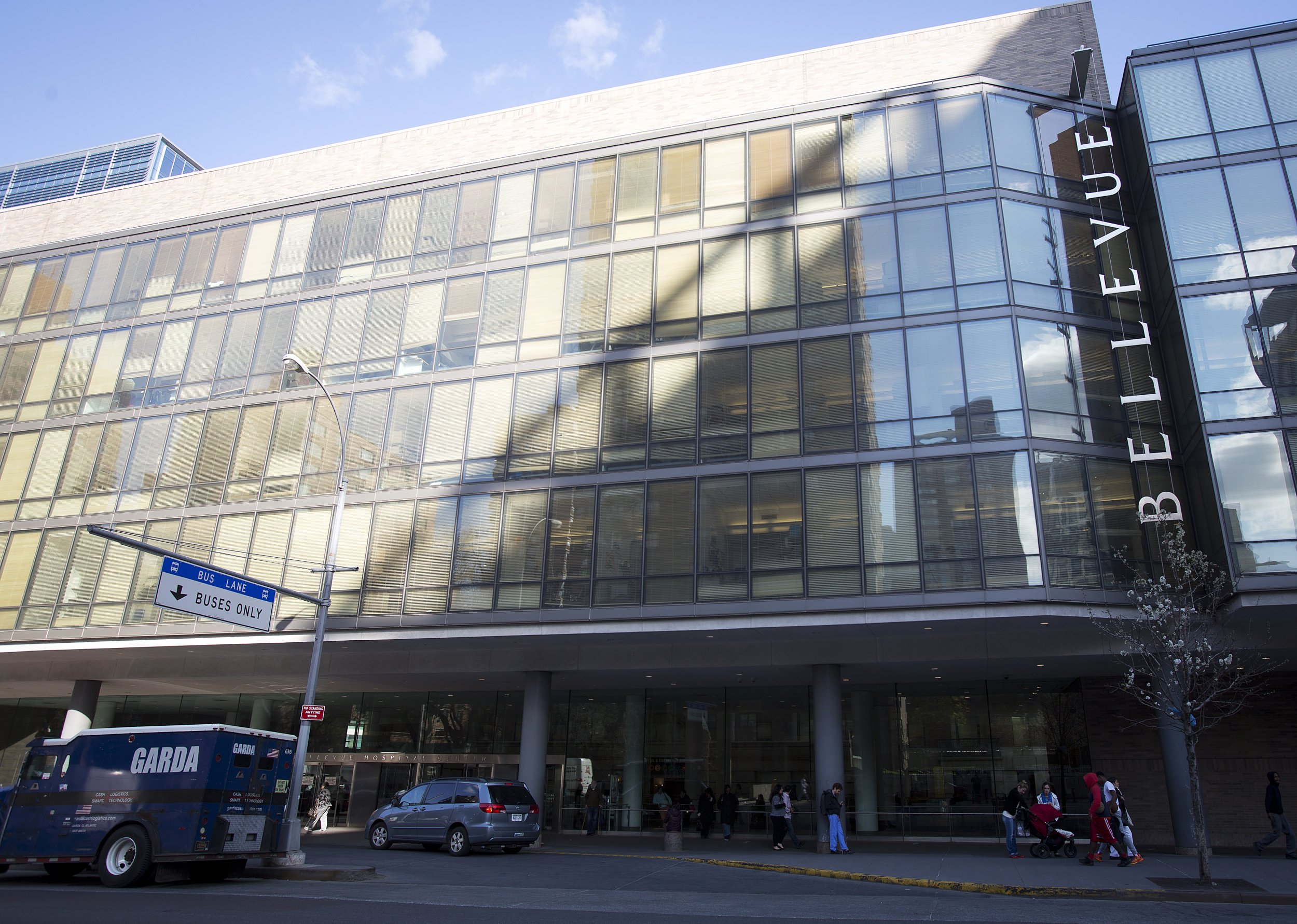 By all accounts, 546 W. 147th St. is a pretty average apartment building in the Hamilton Heights neighborhood of Manhattan—just another brick pre-war located near Riverside Park. That changed Thursday, however, when officials announced that a building resident, Dr. Craig Spencer, had been diagnosed with Ebola. Though officials have said Ebola is hard to catch, as its not contracted through casual contact but rather bodily fluids, that has done little to allay some residents' fears.
Eugene Upshaw, who lives on the second floor, tells Newsweek he was out of the building when news of Spencer's illness first broke. When he returned home at approximately 4:30 p.m., he saw a flier under his door about Ebola. The paper read EBOLA: AM I AT RISK?" with information about the disease such as symptoms, and how one contracts the virus.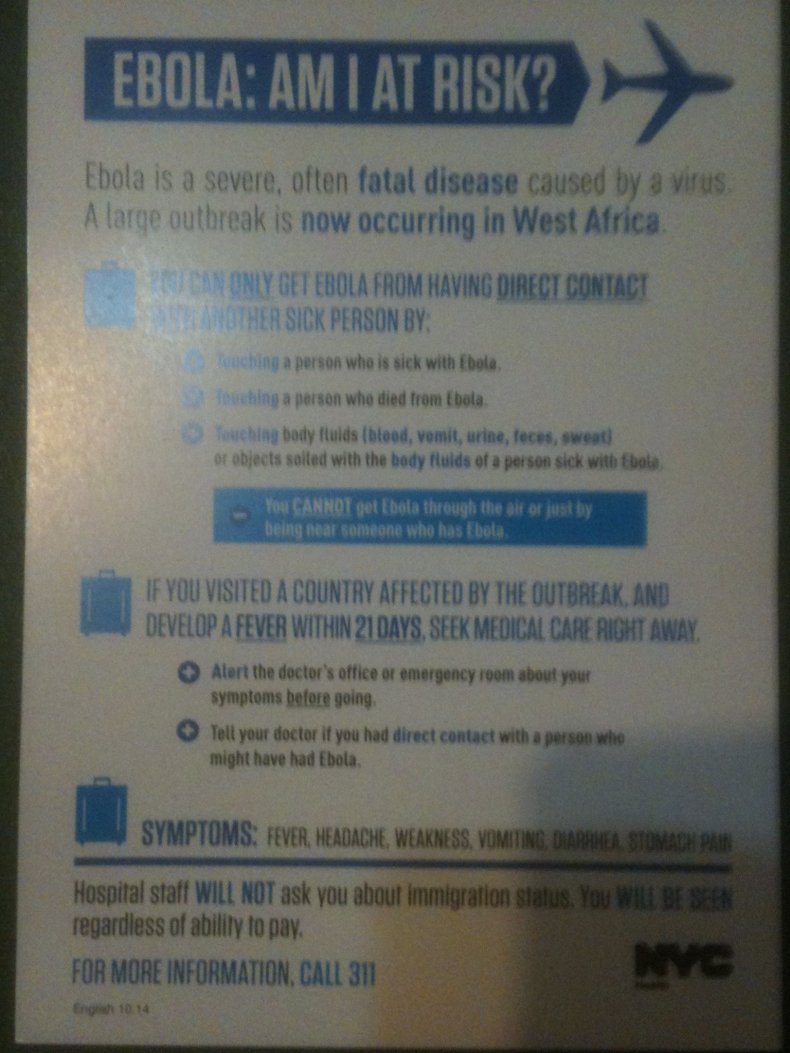 "I haven't heard from any health workers since the day they put the flier under my door," he tells Newsweek. "I haven't received a call from the Department of Health, I haven't received a call from the building management."
Instead of public health officials, Upshaw says he is getting his updates from the news. He still doesn't know whether parts of the building other than Spencer's apartment will be decontaminated.
"I would like to know if the common areas—the elevators, the door, things like that—are going to be decontaminated," says Upshaw, 45. And even if it's overkill, "Everyone touches the elevator. Everyone touches the door handle. I just want to see it done."
The New York City Department of Health and Mental Hygiene has not yet replied to Newsweek's request for comment on outreach procedures.
Another neighbor was rattled by how many people Spencer, who is presently at Bellevue Hospital Center, might have encountered in the building, according to CBS New York.
"It's hard to think that maybe they would have to decontaminate the building, like whoever he came in contact with, and then you think about everyone we came in contact with," that neighbor, Joshua Renick, said.
Not all were worried, however, with one neighbor telling the Daily News: "I'm not concerned ... I've had no fluid exchanges with my neighbors."