What Do Florida's New Election Laws Say? Ron DeSantis Signs Bill Curbing Mail-In Voting
On Thursday morning, Florida Governor Ron DeSantis signed into law a controversial voting bill aimed at curbing access to mail-in voting.
The state's new election laws will include stricter voter ID requirements for voting by mail, create limits on who can pick up and return a voter's ballot at drop boxes and ban election officials from using private funding to pay for elections.
"Me signing this bill says: Florida, your vote counts, your vote is going to be cast with integrity and transparency and this is a great place for democracy," DeSantis said as he signed the bill during an appearance on Fox & Friends.
After days of debate and last-minute amendments to Senate Bill 90, the state's Republican-controlled state House and Senate came to an agreement and voted to approve the legislation along party lines on the last day of Florida's legislative session.
An earlier proposal of the bill had banned the use of ballot drop boxes outright but the new law permits their use so long as election officials follow new constraints.
Under the new legislation, drop boxes will only be available during regular voting hours when they are monitored by in-person election officials. Voters will be required to show a photo ID when using a drop box, which had previously only been required for in-person voting in Florida.
There is also a ban on moving drop boxes within 30 days of elections and restrictions on where they can be placed. Drop boxes will only be allowed when stationed at election supervisors' offices or early-voting sites. During the 2020 election, counties made drop boxes available before early-voting periods and installed them in libraries and community centers.
DeSantis has stated that he is "not a fan" of drop boxes but that the legislature wanted to keep them in the bill.
Election officials who do not comply with the new rules are subject to a $25,000 fine. They will also be prohibited from accepting private money, which many offices across the nation did last year to help with the costs of running elections during the coronavirus pandemic.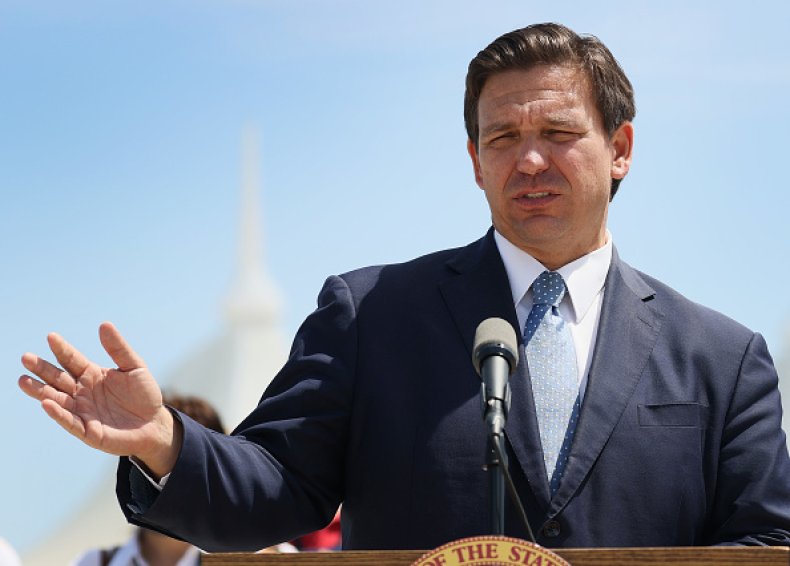 The new election law requires voters to request to vote by mail more regularly. Until now, a mail ballot application would qualify voters to receive a ballot through the next two general elections. The new law will require voters to submit a new application every year.
Voters will also have to provide their Florida driver's license, or identification card number, or the last four digits of their Social Security number when requesting a mail ballot or when updating the address associated with voter registration.
"We're also prohibiting mass mailing of balloting. We've had absentee voting in Florida for a long time. You request the ballot. You get it. And you mail it in. But to just indiscriminately send them out is not a recipe for success," DeSantis said on Thursday.
The new law will require third-party organizations that do voter registration drives to register with the state, and will ban mass third-party ballot collection at nursing homes and assisted living facilities.
While the bill does not go as far as the one in Georgia that prohibits the distribution of food and water to voters at the polls, Florida's new law added, "Engaging in any activity with the intent to influence or effect of influencing a voter" to the definition of prohibited solicitation by campaign volunteers and third-party groups.
Florida is the latest GOP-led state to enact voting changes after the 2020 presidential election. Even though former President Donald Trump easily carried the state last November, his false claims about voter fraud have led the push for new restrictions on voters and election officials from a number of Republican-controlled state legislatures.
Nearly all of Florida's county-level election supervisors have opposed the legislation, warning that the changes could lead to long lines at the polls and make their jobs more difficult during elections.
Two federal lawsuits seeking to block the law were filed almost immediately after DeSantis signed the bill, one on First Amendment grounds and the other under the Voting Rights Act as well as the First, Fourteenth and Fifteenth Amendments.
Florida's new law goes into effect July 1, 2021.