What Do Forehead Wrinkles Mean? Possibly Bad Sign for Heart Health
Deeper forehead wrinkles could be more than a sign of aging—they could also indicate bad news for someone's cardiovascular health.
At the European Society of Cardiology annual conference in Munich, Germany, on Sunday, scientists presented new research showing the link between forehead wrinkles and heart health. People who have many deep forehead wrinkles have a higher risk of dying from cardiovascular disease.
The scientists looked at a group of 3,200 working adults aged 32, 42, 52 and 62 when the study began. Physicians examined each participant and assigned them a score based on the number of wrinkles they had and the depth of those wrinkles. Scoring someone "zero" meant a small number of wrinkles, while a score of "three" meant numerous deep wrinkles.
The researchers followed the participants for the next 20 years. Over that time 233 participants died from various causes. Of those who passed away during the study period, 15.2 percent had scores of two or three wrinkles, 6.6 percent had score one wrinkles, and 2.1 percent had no wrinkles.
People who had score one wrinkles had a slightly higher risk of dying from cardiovascular disease than those with no wrinkles, but those who had score two or three wrinkles had nearly 10 times the risk of dying from the disease, even after adjustments for age, education, gender, smoking status, blood pressure, diabetes, heart rate and lipid levels.
"The higher your wrinkle score, the more your cardiovascular mortality risk increases," Yolande Esquirol, study author and associate professor at the Centre Hospitalier Universitaire de Toulouse in France, explained in a statement.
Scientists aren't sure why this connection exists, but they think it may be that forehead wrinkles are a marker of atherosclerosis. According to the National Institutes of Health, atherosclerosis is when plaque builds up in someone's arteries, which can limit the flow of blood to your organs and potentially lead to heart attack, stroke or death.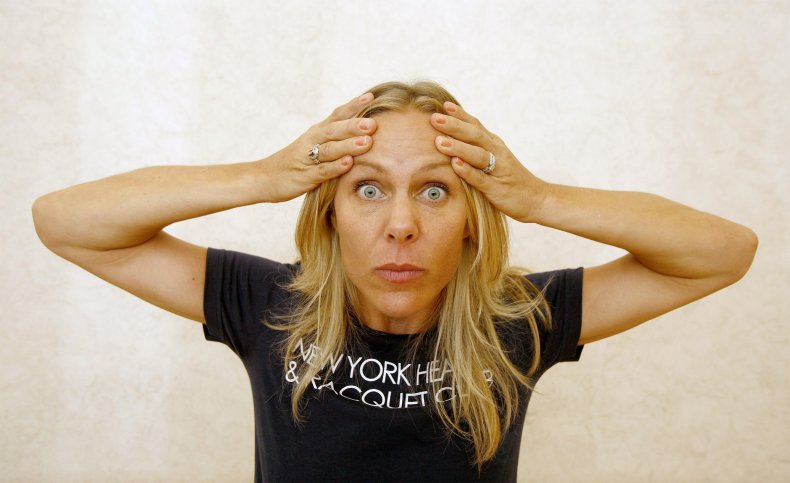 Since changes in collagen protein and oxidative stress both seem to play a role in atherosclerosis and wrinkles, they think they could be connected. Additionally, the blood vessels in the forehead are very small and are sensitive to plaque build-up, so wrinkles on the brow could be an early indicator that the vessels are aging.
Examining forehead wrinkles could be an early sign and low-cost way to determine someone's risk for heart disease. "You can't see or feel risk factors like high cholesterol or hypertension," Esquirol said. "We explored forehead wrinkles as a marker because it's so simple and visual. Just looking at a person's face could sound an alarm, then we could give advice to lower risk."