As Donald Trump Feuds with Black Celebrities, Trevor Noah Begs for a Fight with Him
The Daily Show host Trevor Noah has pleaded with U.S. President Donald Trump to stop bickering with famous black people on Twitter.
Noah has called out the president for having "a lot of time on his thumbs" and pointed out social media arguments with U.S. Senator Maxine Waters, Florida politician Frederica Wilson, CNN host Don Lemon and NBA superstar LeBron James.
"So once again, President Trump is feuding with a famous black person who dared to criticize him and now it has gotten all this attention, which makes me wonder… What do I have to do," Noah asked the president. "Why do you ignore me, Donald? Every night, I'm out here. We even wrote a book."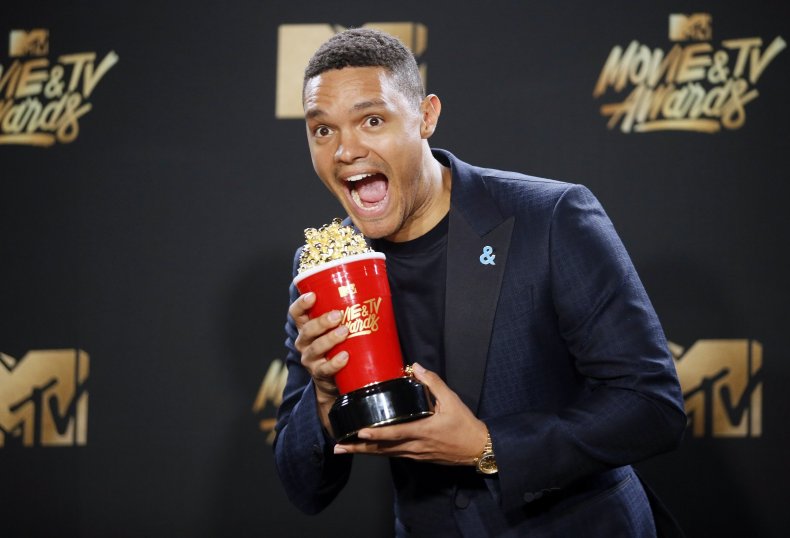 Noah's book is a compilation of Trump's most notorious tweets and is titled The Daily Show with Trevor Noah presents The Donald J. Trump Presidential Twitter Library.
Last week, Lemon asked James on CNN what the basketball star would say to Trump if he was sitting right there. "I would never sit across from him," James said. "Because I believe our president is trying to divide us. What I've noticed over the last few months is that he's kind of using sport to divide us. That's not something I can relate to because I know that sport was the first time I was ever around someone white."
Trump hit back by tweeting: "LeBron James was just interviewed by the dumbest man on television, Don Lemon. He made LeBron look smart, which isn't easy to do. I like Mike."
Stars and athletes threw their support behind James, including NBA legend Michael Jordan. "I support LJ," Jordan told NBC News. "He's doing an amazing job for this community."
A surprising supporter of James was Trump's wife, Melania, who issued a statement following her husband's tweet. "It looks like LeBron James is working to do good things on behalf of our next generation and just as she always has, the First Lady encourages everyone to have an open dialogue about issues facing children today," Melania's spokesperson Stephanie Grisham said in a statement to CNN.
Noah said that while English may not be Melania's first language, she was "clearly fluent in throwing shade."
Veteran journalist and news anchor Dan Rather waded into the debate and launched a scathing attack on Donald Trump on Saturday. "This is apparently what the President of the United States feels the need to share with the world at what should be long past his bedtime? It's a disgrace," Rather tweeted. "It's racist. And it's the product of petty but dangerous hatreds. I repeat this is the PRESIDENT??!?"