What To Do If You Can't Get On Your State's Unemployment Website
Unemployment websites are crashing as the number of claims in the U.S. skyrocket because of the coronavirus outbreak.
More than 280,000 Americans filed for unemployment benefits last week—a 33 percent spike from the week before—as nonessential businesses have shuttered around the country. The U.S. Department of Labor said that the increase is "clearly attributable to impacts from the COVID-19 virus."
The high volume of traffic has caused interruptions in service in several states, including Colorado, Kentucky, New York and Oregon, as well as Washington D.C. If you can't get on the unemployment website to file a claim, experts say to wait and try again on a different day of the week.
"Unemployment is a week-by-week situation. There's always a tremendous amount of activity on Monday, but there's no real advantage to filing on Monday versus Tuesday or Wednesday," said Andrew Stettner, a senior fellow at the Century Foundation, a public policy research group.
Some states have already started to stagger the days on which people can apply for unemployment. In New York, for example, the days on which people can apply for benefits are based on the first letter of their last names.
Another option is to call the unemployment offices, as states are required to provide claiming by phone. You may be put on hold (states have also reported a high amount of phone claims), but talking to a representative could be a solution if you have problems with the website.
If for some reason none of those options work, which would be rare, Stettner advised documenting your inability to access the website in order to try to get those benefits at a later date.
"It is worthwhile to take a screenshot of when you tried to file and save it in the record," he said. "If you weren't able to get through all that week but you had evidence that you tried, that would help you get a retroactive claim."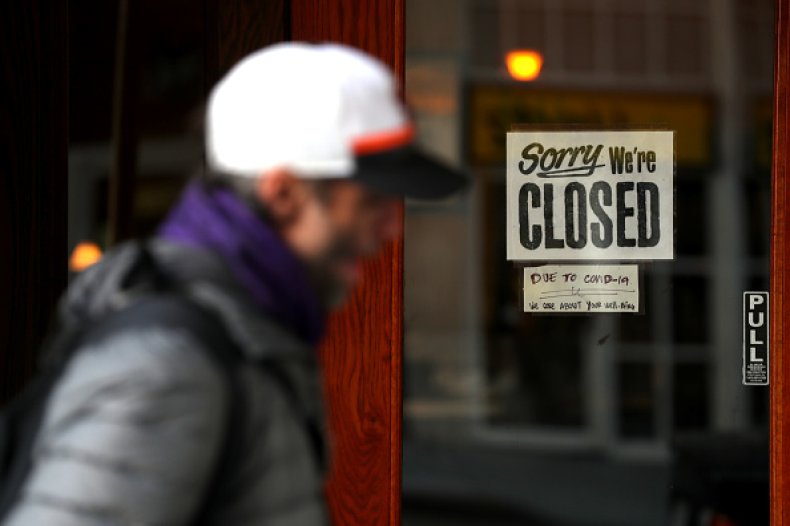 In New Jersey, where a record number of 15,000 claims crashed the site last week, Labor Commissioner Robert Asaro-Angelo promised residents that their claims would be backdated if they had trouble filing because of the high amount of phone or website traffic.
"Applying online is easy and will save you precious time in receiving your benefits," Asaro-Angelo said at a press conference. "But please know if you can't get through over the phone or online, your claim will be backdated. So you won't lose a day's benefits that are due to you."
In addition, the federal government is allowing states to amend and expand their unemployment laws because of the virus outbreak. They can now pay benefits if an employer temporarily closes or halts operations because of the coronavirus; if a worker leaves a job because of risk of exposure or to care for a sick family member; or if an individual is quarantined with the expectation of coming back to work once the quarantine period is over.
To find specific information for where you live, the Department of Labor has listed all 50 states' unemployment insurance offices, with phone numbers and links to informational websites.