What Do Medical Examiners, Coroners Do? Human Remains Experts Called to Brian Laundrie Search
Following the discovery of Brian Laundrie's belongings at the Myakkahatchee Creek Environmental Park near Sarasota, Florida, a medical examiner has been called to support in the efforts to locate Laundrie who stands as a suspect in the killing of Gabby Petito who was his fiancé.
A medical examiner works to determine causes and manners of death in addition to uncovering information regarding the circumstances of a death. Medical examiners also work with their staff at crime scenes to identify and examine evidence associated with the case in question. These individuals come from a trained medical background, are considered medical doctors and are generally appointed.
This position stands in contrast to a coroner who are often elected to their position and may or may not have a medical background. Coroners also investigate causes of death and circumstances surrounding a death.
Laundrie's belongings were found after his parents, Chris and Roberta Laundrie, went to the park in search of their son who has been missing for over a month. K9 detection units were soon deployed to the area in search of remains. However, the medical examiner could not confirm to Newsweek that any remains were found.
The family's attorney Stephen Bertolino provided the following statement on the situation: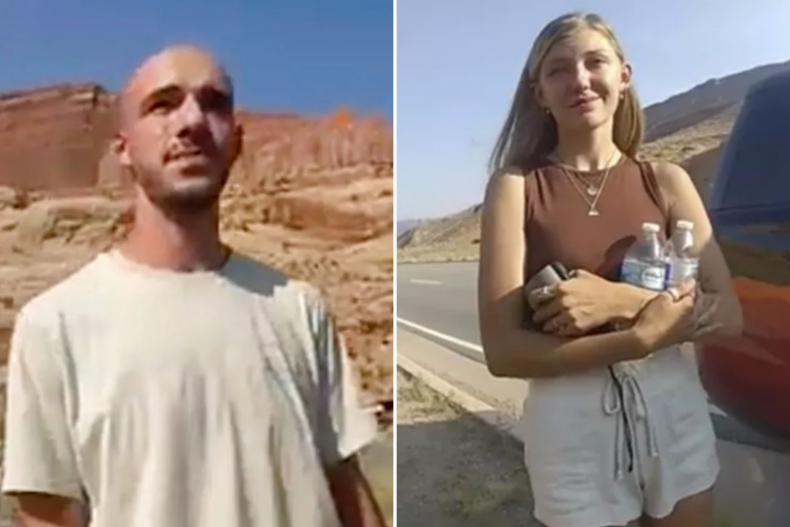 "Chris and Roberta Laundrie went to the Myakkahatchee Creek Environmental Park this morning to search for Brian," he said. "The FBI and [the North Port Police Department] were informed last night of Brian's parents' intentions, and they met Chris and Roberta there this morning. After a brief search off a trail that Brian frequented some articles belonging to Brian were found. As of now law enforcement is conducting a more thorough investigation of that area."
In a press conference today, the FBI special agent overseeing the case Michael McPherson said authorities found unidentified human remains in the park near a backpack and notebook belonging to Brian Laundrie but would not confirm whether the remains belonged to him.
On September 19, Gabby Petito's remains were found at Bridger–Teton National Forest in Wyoming, with a coroner concluding earlier this month that her cause of death was strangulation.
Petito was 22 at the time of her death and operated a popular Instagram and TikTok accounts documenting her travels. She had embarked on a cross country trip by van with Laudrie in July that was expected to last four months. However, in September Laundrie returned to Florida with the couple's van without Petito.
Update 10/20 21 5:29: This story has been updated to include more information about about the discovery in Myakkahatchee Creek Environmental Park. Newsweek will continue its coverage of the case as the situation develops.