What Does Alan Lowenthal's Retirement Mean for Democrats in California?
Longtime California politician Alan Lowenthal announced Thursday he will not be seeking reelection to the U.S. House of Representatives.
"It is time to pass the baton," Lowenthal, a Democrat, said in a statement. "It is time to rest and surround myself with the benefits of a life well lived and earned honorably in the service of my fellow citizens."
The 80-year-old congressman has represented California's 47th District since 2012. His career in politics began about three decades ago when he ran for the Long Beach City Council.
"I believe deeply in the innate goodness of our nation and our people," Lowenthal said. "I have seen us live up to that potential so many times, and in doing so, move our nation and the world forward. But progress must be earned. It remains up to each of us to continue that struggle."
Lowenthal represents a heavily Democratic area, and he handily won reelection with 55 percent or more of the vote in every race he's entered. The seat has been held by a Democrat since 2002.
California is in the midst of a redistricting process that will eliminate one congressional district in 2022. In early drafts of the new map, Lowenthal's district was altered, but no final map has been approved.
"This is a solid Democrat district," Matt Klink, a Republican political consultant and partner at California Strategies, told Newsweek. "Even with redistricting, that's not going to change."
Klink said Lowenthal's departure could make room for "viable young candidates to pay their dues and work their way up," such as Long Beach Mayor Robert Garcia.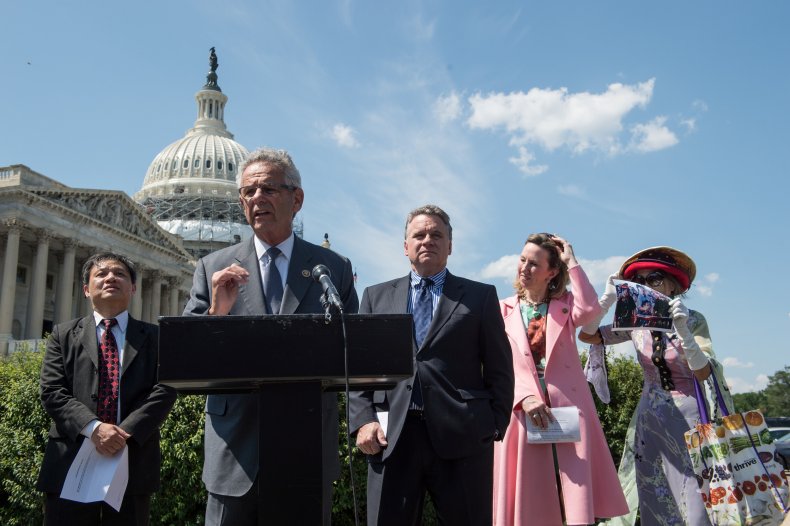 Garcia hasn't formally announced any intentions to run for Congress. The mayor praised Lowenthal in a social media post after his retirement announcement.
"He has been a mentor, a close friend, and an incredible representative for Long Beach," Garcia said of the congressman. "I can't thank him enough for his compassionate and dedicated leadership. He has made our nation stronger."
Lowenthal is the 20th House Democrat to pull out of running for another term in 2022. He's the fourth representative from the Golden State to not run in next year's races: Democrats Karen Bass and Jackie Speier and Republican Devin Nunes have already announced they're departing Congress to either pursue other offices or leave politics.
On the Republican side, 11 representatives have announced they will not be seeking reelection to the House in 2022.
Republicans have their eyes on regaining majority control of the chamber in next year's midterms. Historical precedent is on the GOP's side, as midterms tend to be a referendum on the party in charge. Democrats currently hold a narrow 222-213 majority in the House.