What Does 'Allahu Akbar' Mean? Arabic Phrase Has Been Corrupted As Terrorist Battle Cry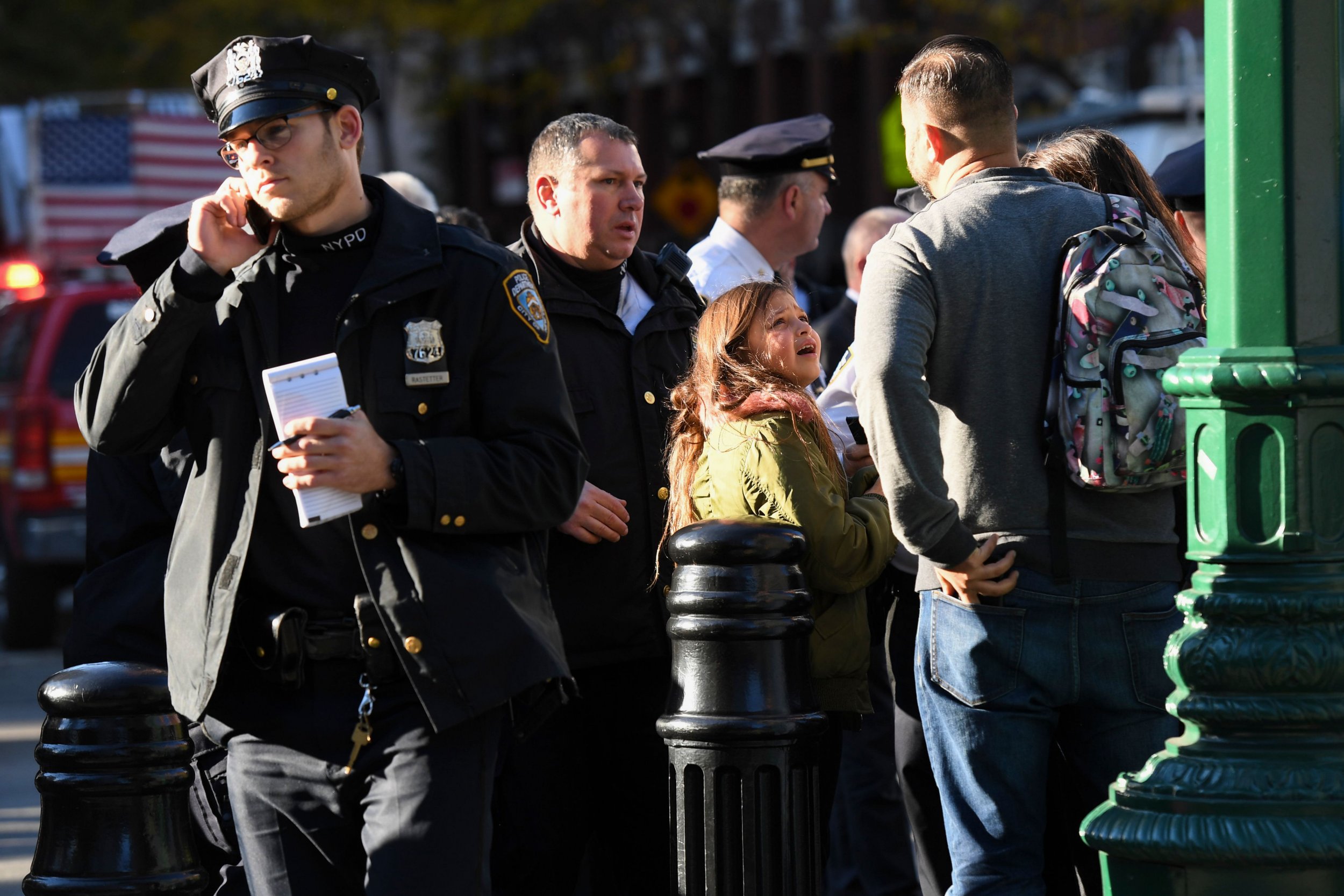 Updated | Witnesses told New York City authorities that the suspect in Tuesday's deadly attack shouted "Allahu Akbar" before driving a rented truck onto a Lower Manhattan bike path, killing eight people. The Arabic phrase, which roughly translates to "God is greatest," is often taken as a clear indicator of an attack motivated by terrorism.
Tuesday was no different: In the aftermath of the attacks, Donald Trump Jr. shared a tweet from New York City Alerts that said the suspect shouted the phrase, and he added an ominous note.
"I really hope this is inaccurate," the president's son wrote.
But media outlets' and law enforcement's fixation on the phrase often comes at the expense of practicing American Muslims, for whom "Allahu Akbar" is an expression of faith—not violence.
"'Allahu Akbar' is used during times or celebration and during times of mourning," Robert McCaw, director of government affairs at the Council on American-Islamic Relations, told Newsweek. "If this phrase was uttered during this incident, it only reflects the misinterpretation of the person who said it and what it really represents. There's nothing 'great' about taking the life of any person."
The suspect was identified as Sayfullo Habibullaevic Saipov, a reported Uzbekistan national carrying a Florida driver's license. NYPD officers shot Saipov in the abdomen on the scene, and have since transported him to Bellevue Hospital.
The incident is currently being investigated as an act of terrorism.
As more information becomes available, McCaw urged Americans not to give Saipov the "religious legitimacy he craves."
"There's nothing in this attack that represents the faith of Islam," he said. "Such violence deviates from religion. It's not a radical form of it—it's the antithesis of Islam as religion."
He continued: "We need to stop providing religious cover to criminal acts of violence. Otherwise we give the attack exactly what they want."
Americans who give Saipov that religious validation will only end up hurting American Muslims, who often see a rise in hate crimes after terrorist attacks. The rhetoric politicians, the media and everyday people use to talk about these attacks can play a significant role in the discrimination American Muslims face after the fact.
"It has the potential to place a target on the backs of ordinary law-abiding Muslims, who then are seen by their compatriots as people who—just by virtue of uttering 'Allahu Akbar' while praying on the metro on their way to work, or while taking a break at the office—could be terrorists," Nathan Lean, the author of The Islamophobia Industry, told Newsweek. "The real consequence could be violence directed toward those individuals."
In August, a right-wing mayor in Italy sparked controversy when, following a vehicle attack in Barcelona, he said anyone who shouts "Allahu Akbar" would be shot on the spot.