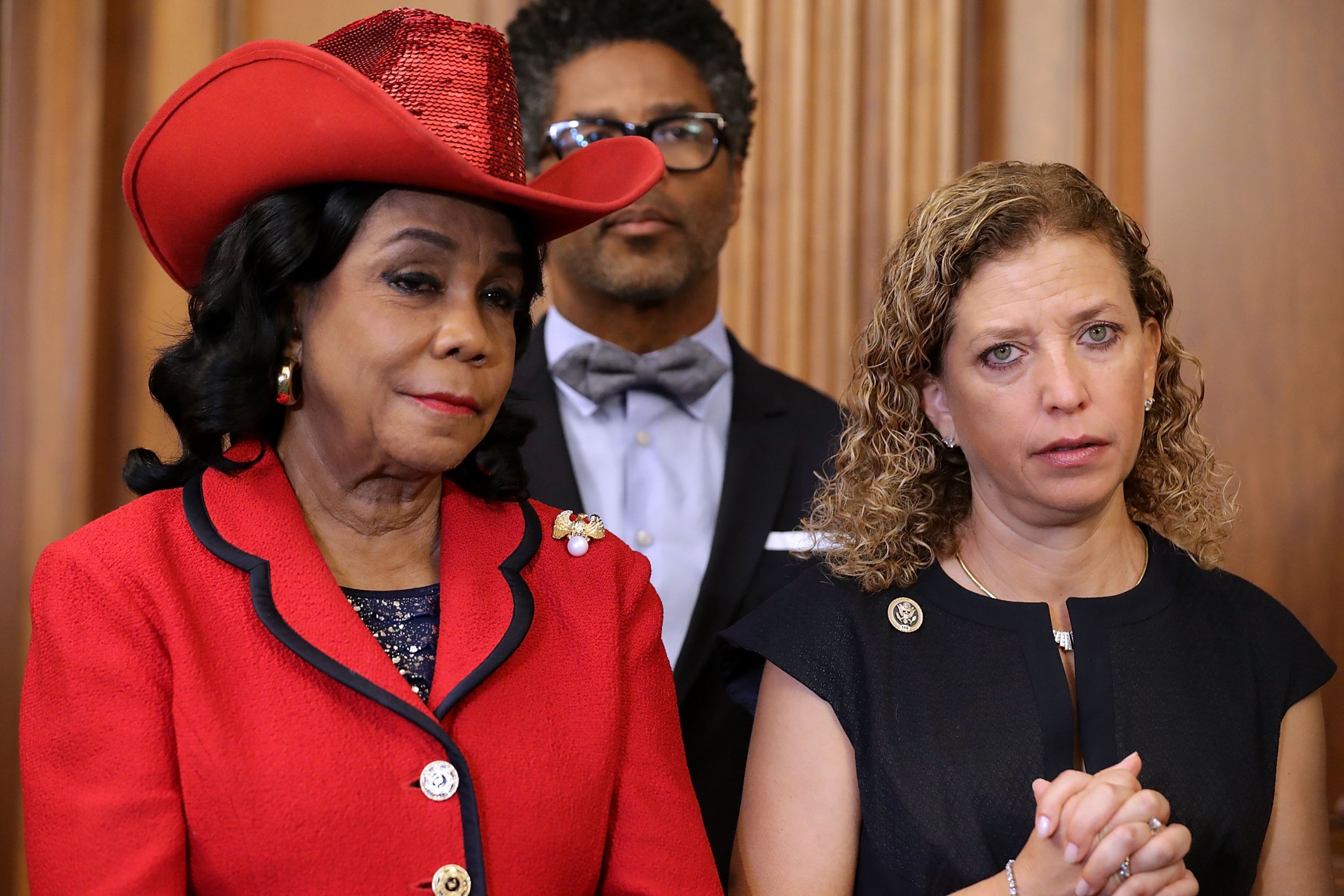 One day after White House Chief of Staff John Kelly insulted a member of Congress be calling her an "empty barrel," the world has been asking one question: What the hell is an "empty barrel," anyway?
Kelly used the term to characterize Representative Frederica Wilson, who has been feuding with President Donald Trump over his phone call to a military widow this week, forcing Press Secretary Sarah Huckabee Sanders to attempt an explanation at her daily briefing on Friday, offering only more ambiguity: "As we say in the South: all hat, no cattle."
Hat, cattle, barrels. What's it all mean?
Many credit Plato for bringing "empty barrel" into the vernacular: "An empty vessel makes the loudest sound, so they that have the least wit are the greatest babblers." Some believe the proverb truly has Jamaican origins, while others credit it as Spanish. A book of world proverbs gives 21 variations of the expression.
Shakespeare channeled Plato in Henry V, writing, "I never heard so loud a voice issue from such an empty heart. It's true what they say, the empty vessel makes the greatest sound."
Like many old phrases, there are few clear answers but many variations and sources. On Friday, Wilson suggested that the phrase was racist, and many critics of Kelly have noted a pattern within the Trump administration to demean minority lawmakers.
It does appear Kelly was suggesting the Platonic usage—that Wilson is a loudmouth—given he used the term in an inaccurate reference to Wilson bragging about securing funding for an FBI memorial building. Kelly said Wilson "stood up, and in a long tradition of empty barrels making the most noise, stood up there in all of that and talked about how she was instrumental in getting the funding for that building."
Kelly repeated at the end of his comments that "even for someone that is that empty a barrel, we were stunned."
It's not the first time Kelly has used the phrase. In September, he attributed the quote "empty barrels make the most noise" to his "blessed mother" after Illinois Democrat Representative Luis Gutiérrez called him a "disgrace to the uniform" for supporting the end of the Deferred Action for Childhood Arrivals program.
Kelly told Fox News he used the phrase to eloquently "call people liars."