Thanksgiving NFL Football Will Be Played in Shadow of Groundbreaking Living CTE Diagnosis
A week to the day before Thanksgiving, researchers confirmed that doctors were able to diagnose a case of chronic traumatic encephalopathy in a living patient. CNN reported that the patient was former NFL player Fred McNeill, who has since died.
Up until now, CTE has been exclusively diagnosed after death through a neuropathology examination of the person's brain. The condition has gained a high profile in recent years since the 2012 discovery of a high incidence of CTE in football players.
As researchers and media outlets document the scope and severity of the problem, the question of how the NFL will respond or be affected by this news looms large.
Just last week, findings were released that the brain of former NFL player Aaron Hernandez, who was 27 at the time of his death, displayed signs of damage that had never been seen before in someone under 46.
What makes McNeill's case significant is that researchers have confirmed their suspicions from when he was alive. McNeill was 59 when he underwent a PET scan, which yielded images of a brain with significant buildup of tau protein, a sign of CTE. He died at the age of 63 in 2015. Before his death, he reportedly complained of headaches and was experiencing memory issues and anger outbursts.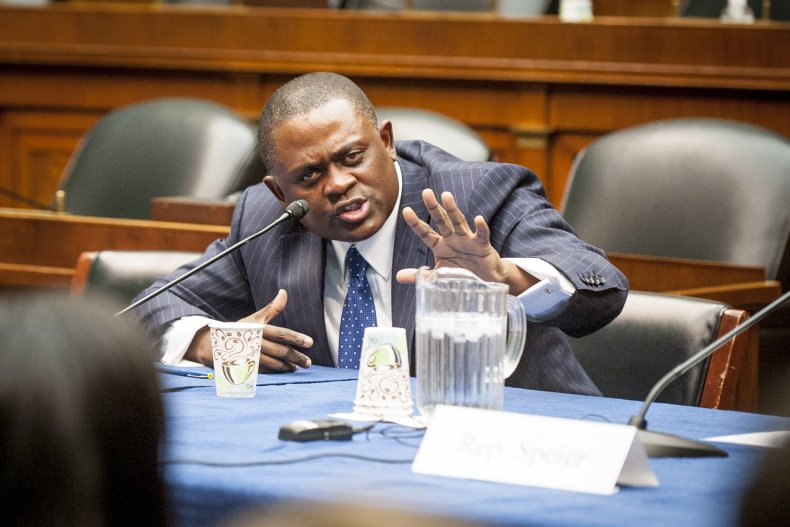 According to USA Today, the case does not provide a definitive means of diagnosing CTE in a living patient, but the correlation of a single case to an autopsy suggests that possibility could someday become reality. The technology used to diagnose McNeill's case before his death has been used on several other former players, though McNeill's is the first to have been confirmed by autopsy, CNN reports.
If physicians are able to definitively diagnose CTE in living patients, that could lend new urgency to an issue that re-enters the public discussion when former players—some of whom have taken their lives—are determined to have had CTE after their death.
It's uncertain what actions the new development could spur. In 2012, sports writer Will Leitch chronicled the revelations up to that point about football and CTE. He noted the suicide of Hall of Famer Junior Seau, and the public statements by Jets linebacker Bart Scott and Hall of Fame quarterback Kurt Warner that they would not let their own children play football. The situation, Leitch wrote, had reached a "saturation point."
That was almost six years ago.
The NFL did announce a commitment of $100 million dollars to concussion research in 2016, but has since been criticized for directing that funding toward studies on jockies rather than football players. Multiple neuropathologists unaffiliated with the NFL-funded work criticized the research. This came several years after the NIH ended a multi-million dollar research partnership with the NFL after the NFL tried to rescind a grant given to a Boston University neuroscientist.
Now, at a moment when the main controversy around the NFL has shifted to the #TakeaKnee movement, it's unclear what, if anything will change as families around the U.S.—those who are still watching—sit down for the games on Thursday.