What Does the Future Hold for Skier Lindsey Vonn After Her Final Olympic Games?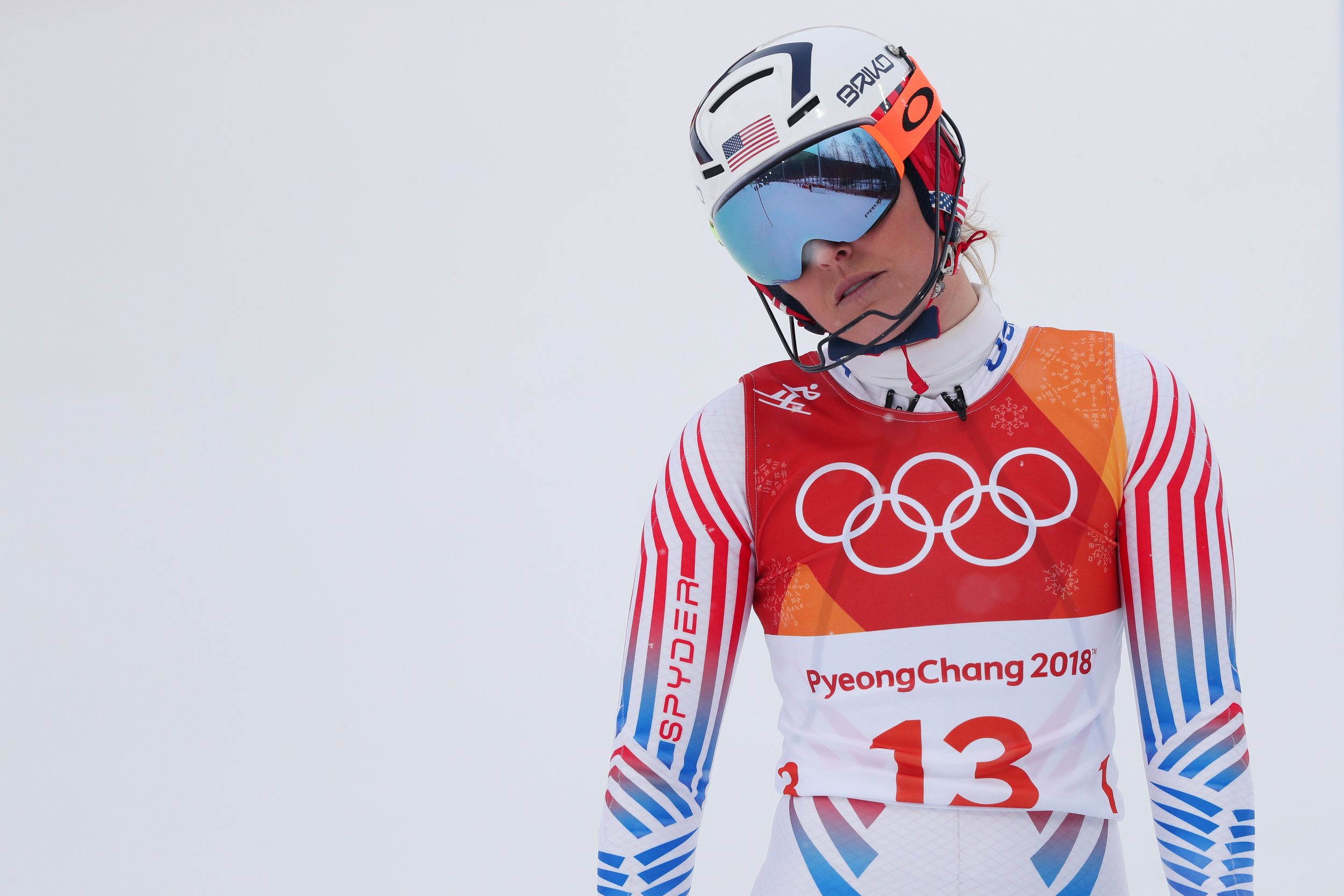 Lindsey Vonn has vowed to "do something else" after her Olympic career ended in disappointment as she failed to finish the slalom in the super-combined.
The 33-year-old skier began the final Olympic event of her glittering career in style. She recorded the fastest time in the downhill, the first of the two events of the super-combined, at the Jeongseon Alpine Centre on Thursday.
However, Vonn went off the course in the slalom session after straddling a gate about 10 seconds into her run, meaning she could not add to the bronze medal she claimed in the downhill a day earlier.
If it was a bitter ending to her dream of clinching another Olympic gold following the one she claimed in the downhill in Vancouver eight years ago, Vonn did not seem overly perturbed.
"It is time for me to do something else and to focus onto something else," the Minnesota native, who became the oldest female medalist in alpine skiing at the Olympics, told NBC after the race.
The most decorated female Alpine ski racer in World Cup history, Vonn currently has 81 wins and might be desperate to reach one final milestone before retiring.
While she did not elaborate on her future plans, Vonn is expected to return to the World Cup circuit after the games to chase down Ingemar Stenmark's record of 86 race wins.
Vonn's failure to claim a medal on Thursday was made even more frustrating by the fact that in 2010, she led the super-combined at the same stage, only to crash out in the slalom.
However, Vonn admitted her preparation for the event in the lead-up to the Pyeongchang games hadn't been perfect.
"I took one warm-up run going to the slalom inspection in Lenzerheide," the Associated Press reported Vonn as saying, referring to her fourth-place finish at the World Cup stage in Switzerland in the combined last month.
"So those are my last two slalom runs. And before that, I did one day of slalom training before Christmas. So that's the extent [of] my slalom training this year."
While Vonn's hopes of a second medal at the games were extinguished, Mikaela Shiffrin added a silver to the gold she claimed in the giant slalom last week. The 22-year-old has already matched Vonn's tally of three Olympic medals, and Vonn suggested her teammate had plenty of time to win more.
"I mean, it's incredible what she's able to accomplish," Vonn told Associated Press.
"She's so young and she approaches ski racing much different than pretty much anyone else. I think she had potential to do a lot more at these games, but at the same time—same like me, you can't expect everything all the time."