What Does a Level 4 Global Health Advisory Mean for Travel? State Department Lifts Recommendation After 4 Months
The Department of State lifted its Global Level 4 Health Advisory on Thursday, relaxing recommendations against international travel during the novel coronavirus pandemic.
The advisory, issued at the end of March alongside a similar one released by the Centers for Disease Control and Prevention (CDC), carried the State Department's highest alert label. While Levels 1 through 3 respectively notify tourists to exercise normal precautions, increased caution and reconsider excursions, Level 4 advises against nonessential travel altogether. The State Department's original global travel advisory, effected March 19, came in response to increasing COVID-19 cases reported across numerous countries, with a particularly sharp surge seen in the United States.
During a press conference Thursday, Karin King, deputy assistant secretary of overseas citizen services at the State Department, told Newsweek changes to the travel advisory were based on data that indicated a recommendation against all international travel "was no longer universally applicable."
In an announcement about lifting its Global Health Advisory issued earlier, the State Department said it updated travel recommendations to reflect variations in outbreak severity reported by different regions.
"With health and safety conditions improving in some countries and potentially deteriorating in others, the Department is returning to our previous system of country-specific levels of travel advice (with Levels from 1-4 depending on country-specific conditions), in order to give travelers detailed and actionable information to make informed travel decisions," the announcement stated, noting that it coordinated with the CDC to update the advisory.
"This will also provide U.S. citizens more detailed information about the current status in each country," the Department continued in Thursday's announcement. "We continue to recommend U.S. citizens exercise caution when traveling abroad due to the unpredictable nature of the pandemic."
Both the State Department and CDC amended their respective advisory notices Thursday. The State Department now recommends all American citizens consult individual countries' travel advisories and protocols for entry throughout the remainder of the pandemic.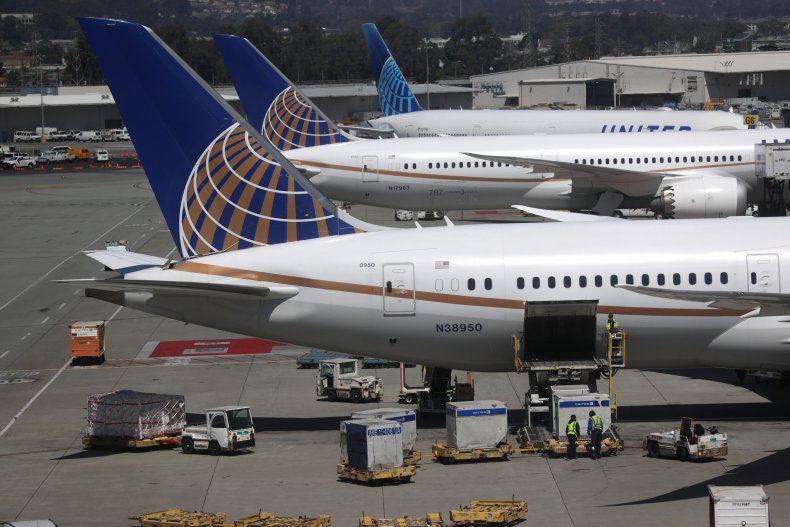 It encourages tourists interested in traveling abroad to visit U.S. Embassy web pages for the specific countries they want to visit. The embassy web pages include information about border restrictions and requirements for entry, as well as details about how the pandemic is impacting each country.
As of Thursday, the CDC now provides a comprehensive list of country-specific recommendations for anyone aiming to travel internationally during the pandemic. It separates countries' virus outbreaks into high, moderate and low-risk, and includes 14 destinations where risks are unknown due to lack of available COVID-19 data.
The State Department will continue to update its travel advisories on a country-by-country basis going forward, in coordination with the CDC.
"The CDC continues to monitor every country in the world and as they identify that a county is either improving, or that a country may be going in the other direction, they will let us know," King said in comments to Newsweek Thursday. "And we will, in turn, make the adjustments."
The CDC's advisory also notes areas from which foreign nationals will not be permitted entry into the U.S. Most people who traveled to China, Iran, most European countries, the U.K., Ireland or Brazil during the past 14 days are not permitted to enter the country.
Newsweek reached out to the CDC for comment regarding its travel advisory update, but did not receive a reply in time for publication.
Updated 5:22 PM ET: This story was updated to include King's comments.