What Does Mom Want This Mother's Day? Not to Be Wrongfully Fired, for a Start | Opinion
Stephanie Jones, a single mom and executive at Eastern Airlines, asked to take her Families First Coronavirus Response Act paid leave in two-hour-a-day chunks, so she could homeschool and care for her 11-year-old son amid her long hours and weekends working. Eastern never responded to her request.
Instead, it fired her. That, most likely, was illegal. Employers can't interfere with employees' right to take family leave. Employers can't even discourage workers from taking it. Nor can they penalize leave takers. Eastern has said Jones was fired due to a conflict with other employees. We'll see if it can prove that.
The case highlights something we've long known: Many women never get near the glass ceiling because they're stopped dead by the maternal wall. A leading study found that mothers were 79 percent less likely to be hired, only half as likely to be promoted, offered an average of $11,000 less in salary and held to higher performance and punctuality standards than identical women without children. Courts have held again and again that "the gender-based stereotype that 'mothers are insufficiently devoted to work'" is evidence of sex discrimination, to quote the judge in DeMeio v. PPG Industries. Bias and stereotypes lead not just to lower pay and fewer promotions but to harsher consequences for mistakes and encouragement to quit through the imposition of impossible schedules.
Data and studies aside, most mothers know at a gut level that the stereotype is out there, so many take care to keep their child care responsibilities tastefully out of sight. No more. When I was on the phone with my boss last week, his 3-year-old granddaughter crawled into his lap. We all now know a lot more about the family responsibilities of those we work with than we did a few weeks ago. We can't unlearn that. Experts worry this will fuel a new level of discrimination against mothers.
The good news is that mothers have new rights. Many are entitled to up to three months of paid leave if they are caring for children because schools are closed or their child care is unavailable. This Families First leave is available even to many ineligible for FMLA leave. Workers can't be discriminated against for taking the new leave, which they can take in small chunks if their employer allows it.
The bad news is that eligibility, as well as how much leave you get, is complicated. My organization, the Center for WorkLife Law, offers a simple form to help workers understand and claim what they are entitled to. The form helps employers, too, because many are confused—and that's a recipe for lawsuits. (Here's more help for employers.)
Fortunately, working from home, a benefit long sought by mothers, whose employers often thought it a bizarre and implausible request, went from unthinkable to mundane in the space of a month. Organizations have now made the modest investments necessary, people have figured out the tech and supervisors have discovered that many employees, including hourly ones, can work successfully from home. Post-COVID, this will benefit not just mothers—for example, when doctors order bed rest during pregnancy—but also fathers, other caregivers and workers with disabilities. Until recently, some (though not all) courts accepted the argument that telework is not a reasonable accommodation. That will be far less convincing in the future.
The Center for WorkLife Law's helpline also is hearing from pregnant workers in "essential" jobs who are seeking leave in response to medical evidence that pregnant women and very young children may experience more severe COVID-19 outcomes. If you have a doctor's note that says you need a workplace accommodation due to a medical condition, that can be the basis for accommodation or unpaid leave under the Americans With Disabilities Act. The same act makes it illegal to discriminate against someone caring for a disabled child. The Families First Act also gave up to 10 days of paid sick leave to anyone working for a covered employer caring for a disabled child who is unable to care for him or herself.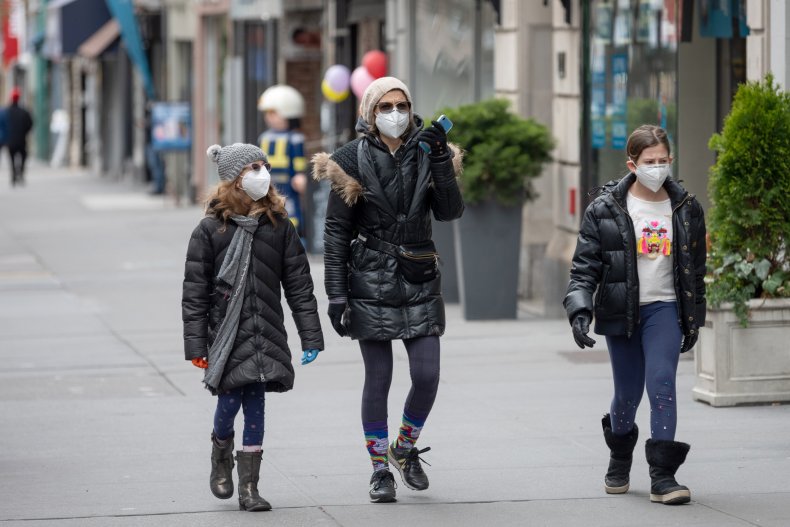 Laura Maechtlen, a partner at Seyfarth Shaw LLP who represents employers, stressed the effects of the current crisis down the line. "Employers need to attend to echo effects of heavy caregiving responsibilities now on this year's performance evaluations, which often have effects on pay, compensation and promotions," she said, "and to ensure they are fairly assessing work done from home." In fact, employers need to be attentive whenever they make decisions that disproportionately affect groups protected by anti-discrimination laws, including women and mothers. Unless employers can show a good reason for such disparities, they may face class-action liability.
One silver lining of the pandemic has been the widespread recognition of the hard work and sacrifice of the "essential workers" keeping the rest of us safe and fed and educated. Let's extend the same outpouring of appreciation to mothers, who are doing a highly disproportionate amount of that work, unpaid, at home. Eighty percent of women say they are doing more homeschooling than their partners; moms are also carrying more than their fair share of sharply increased loads of housework and child care.
Employers, take note: Only 28 percent of women said they were working less than usual in the pandemic. I wonder if we can all agree not just to stop firing mothers but to give them what they really want for Mother's Day. Not flowers. Not chocolate. Equality.
Joan Williams is a distinguished professor of law, Hastings Foundation chair and founding director of the Center for WorkLife Law at the University of California, Hastings Law.
The views expressed in this article are the writer's own.