What Does Philippines President Rodrigo Duterte Sing for Karaoke?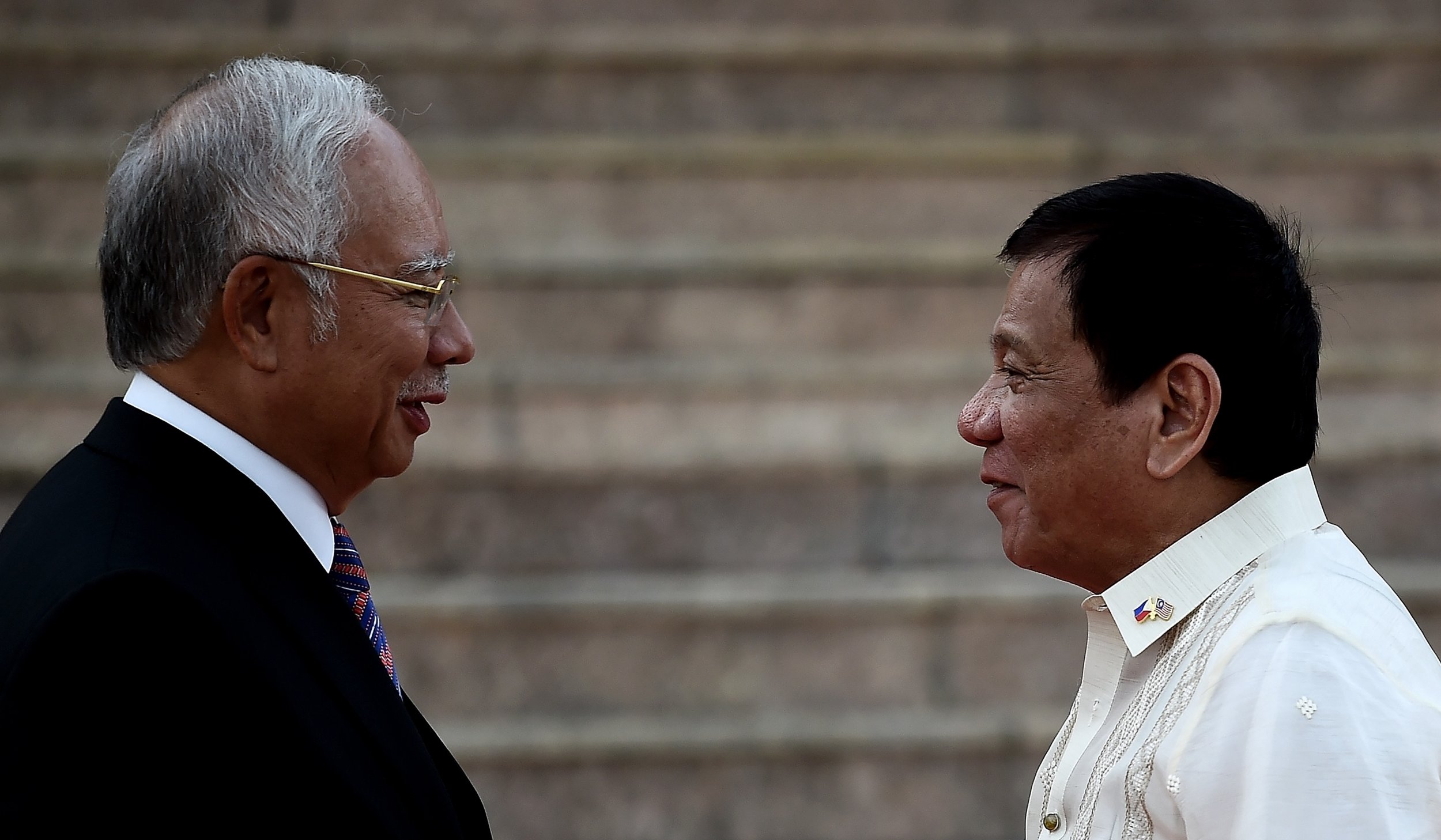 Given his penchant for foul language and tough talking, Philippines President Rodrigo Duterte might be expected to pick a heavy metal or angry hip-hop tune for his karaoke choice.
But the strongman nicknamed "Duterte Harry" showed his softer side when he picked up the microphone in Malaysia on Thursday. Duterte chose Bette Midler's emotional ballad "Wind Beneath My Wings" for a solo performance during a state dinner, AP reported.
The tune was popularized by Midler in the late 1980s for the soundtrack to the film Beaches and, according to a 2002 report, was the most popular song played at British funerals. It was perhaps an unexpected choice for the leader who has called U.S. President Barack Obama a "son of a whore" and compared himself to Nazi Germany leader Adolf Hitler.
Duterte later duetted with Malaysian Prime Minister Najib Razak on 1970s tune "Sha-La-La-La-La-La" by Danish glam rockers The Walkers, with Najib bopping along as he sang.
For his solo, Malaysia's Najib chose an upbeat version of British icon Cliff Richard's "The Young Ones."
Duterte is undertaking a two-day visit to Malaysia, during which he has reportedly agreed to allow neighbors Indonesia and Malaysia to conduct "hot pursuits" in the Philippines' territorial waters in a bid to crack down on ransom kidnappings.
Since his election victory in May, Duterte has stirred up controversy with his colorful language and critcism of Western powers. He has called for U.S. troops deployed in the Philippines to pull out and has given the middle finger to the European Union.
But the controversial leader has shown signs of mellowing recently. During a return flight from Japan in October, Duterte said that God told him to stop swearing or the plane would crash "and so I promised to stop."