What Does Putin Want From Ljubljana Summit With Trump?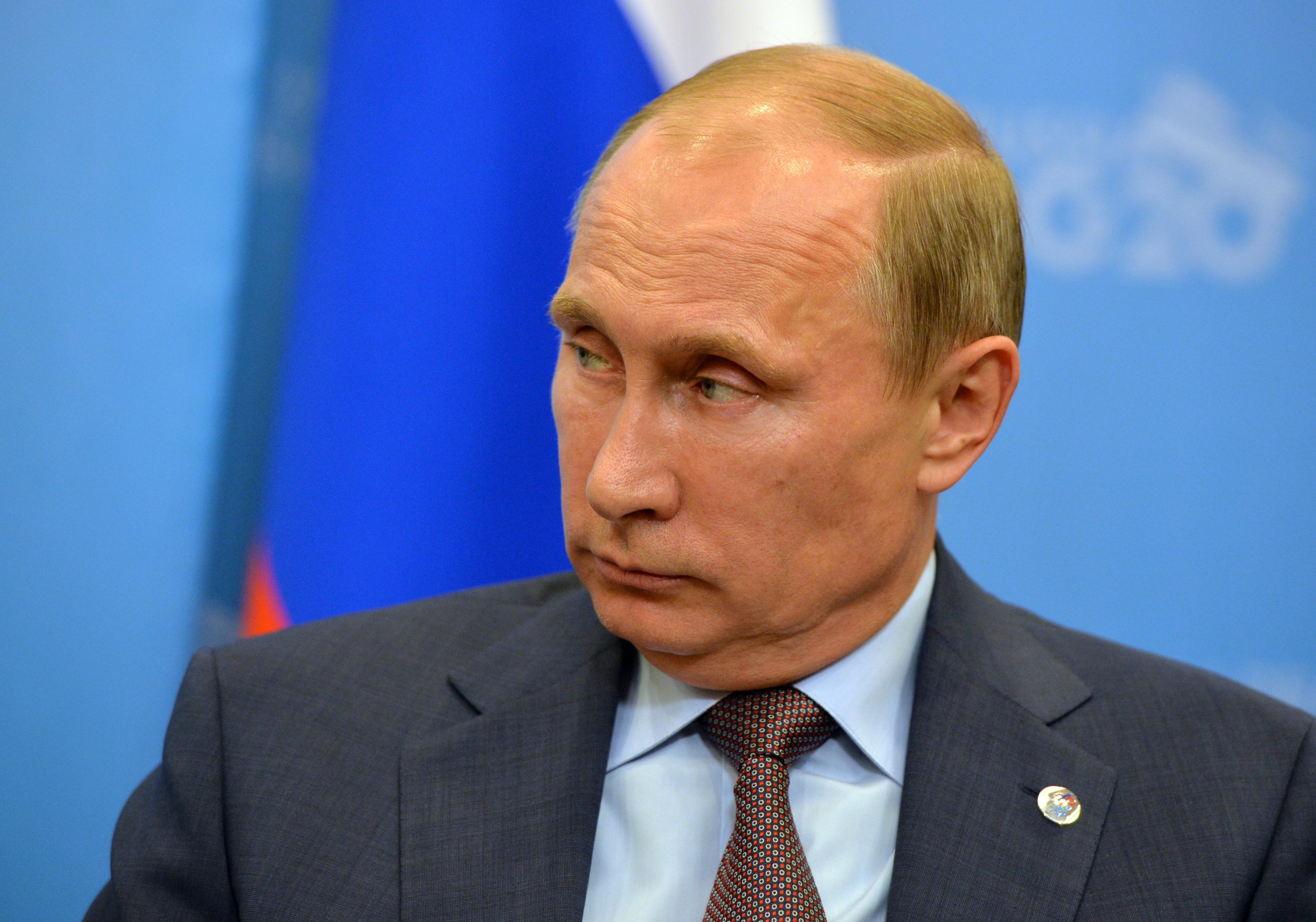 This article first appeared on the Wilson Center site.
Preparation for a U.S.-Russia summit that could happen before the G20 meeting in July is in full swing, Russia's state-run media report.
Even a venue has been discussed: Putin himself had said that his first meeting with Trump could take place in Ljubljana, the capital of Slovenia. Ljubljana was the venue of the first meeting between Putin and George W. Bush in 2001. Ljubljana, incidentally, is also where first lady Melania Trump used to live and study before moving to the U.S.
But the euphoria is gone. Little remains of the early dreams that the two former opponents, Russia and the United States, would sweep the ground clean of the legacies of the past and build a new relationship. There is a feeling in Moscow that the moment for a quick turnaround, if it ever existed, has passed.
The backdrop for a possible summit is growing more and more cluttered. What was supposed to be a "Trump advantage" for Russia has now turned into an increasingly acute Russia problem for Trump. The resignation of National Security Adviser Michael Flynn took this affliction to a new level. News reports that members of the Trump 2016 presidential campaign were in contact with senior Russian intelligence officials amplified it even more.
In responding to these challenges Trump essentially disavowed his campaign statements that would suggest his administration's flexibility on the status of Crimea ("The people of Crimea, from what I've heard, would rather be with Russia than where they were") or his openness to using U.S. sanctions against Russia as a bargaining chip in establishing a "good relationship with Russia" (Trump talked about it here and here).
"President Trump has made it very clear that he expects the Russian government to de-escalate violence in the Ukraine and return Crimea," White House spokesman Sean Spicer said on February 14.
As to the sanctions, House Speaker Paul Ryan said he would support turning them into law to make sure they are not watered down by the administration. "Because I do believe Russia is a global menace, and their interests are not aligned with our interests," Ryan said in an appearance on MSNBC's Morning Joe.
Defense Secretary James Mattis spoke on Wednesday of the need for NATO members to negotiate with Russia from a position of strength.
The new administration may end up being more hawkish on Russia than some previous ones. Trump's tweets betray a politician whose priority is to place himself in a favorable light with his supporters rather than to pursue a consistent policy agenda.
Trump now is ready to present himself as tough on Russia, as opposed to President Obama, who was "soft." "Crimea was taken by Russia during the Obama administration. Was Obama too soft on Russia?"
The Republican elite is supposed to enjoy one-party rule, but the administration is divided. The nascent U.S.-Russian relationship is therefore no longer about the two coming to terms with each other's respective interests. It is, increasingly, about the new U.S. administration coming to terms with itself, with the legislative and judiciary branches of government and with the U.S. intelligence community.
Based on news reports of the Trump team's alleged contacts with the Russian intelligence services, Democratic senators are pushing for a bipartisan select committee to investigate the Trump team's ties to Russia. The FBI and the House and Senate intelligence committees are continuing their classified investigations of Trump associates' contacts with Russian officials.
Intelligence officials are withholding sensitive intelligence from Trump because they are concerned it could be leaked or compromised, a Wall Street Journal report says.
President Trump may be angry at news media for publishing news stories based on leaks. But the very fact of the leaks proliferating is a tell-tale sign of deep divisions and confusion among the government ranks. Some U.S. officials apparently consider talking to journalists the only way of getting their message across.
Meanwhile, Russian commentators are lashing out at American media and the American political establishment using language that is strangely reminiscent of the language common among Trump associates.
"Let us not believe in what the media say, for nowadays it is very difficult to tell actual news from fake news." Dmitry Peskov, Russia's presidential spokesman, said last week when asked if such contacts really took place. Maria Zakharova, the spokesperson for Russia's Foreign Ministry, has also used the fake news theme in her recent statements.
"This is an information war against Trump, in which as we can sadly see all means are considered fair game," Nikolay Kovalev, former head of the FSB, told Interfax. "Next they will accuse the Trump team of meeting with the Russian hackers who influenced the American election."
"There is pressure on Trump through which some entrenched anti-Russian stereotypes are trying to push certain forces," Valentina Matvienko, head of the Federation Council, Russia's upper chamber of parliament, said.
Recognizing Crimea as part of Russia or lifting the U.S. sanctions seem to be off the negotiating table already. The Kremlin, the only power center in Russia, has overestimated presidential powers in the U.S.
Still, Trump has already helped Moscow reap some political benefits. "Trump enters the contest with Putin at a disadvantage, having given away his strongest cards. He has already granted Putin's first goal—to be brought out of isolation," the political scientist Daniel Treisman wrote back in November. "On Syria, he has backed away from demanding Assad's ouster."
The jitters that the new administration is spreading at home by questioning media freedom, judicial independence and other foundations of the American system are a bigger gift to Moscow than any immediate gains on sanctions or Ukraine.
Whatever role Moscow had played in sowing the seeds of turmoil in the U.S., it can now sit back and watch them grow while Trump is sweating over his Russia problem.
Maxim Trudolyubov is a senior fellow at the Wilson Center's Kennan Institute and editor-at-large of Vedomosti, an independent Russian daily. The opinions expressed here are solely those of the author.