What Does Trump Know About the Russia Dossier? A Judge Could Soon Force the Government to Reveal New Information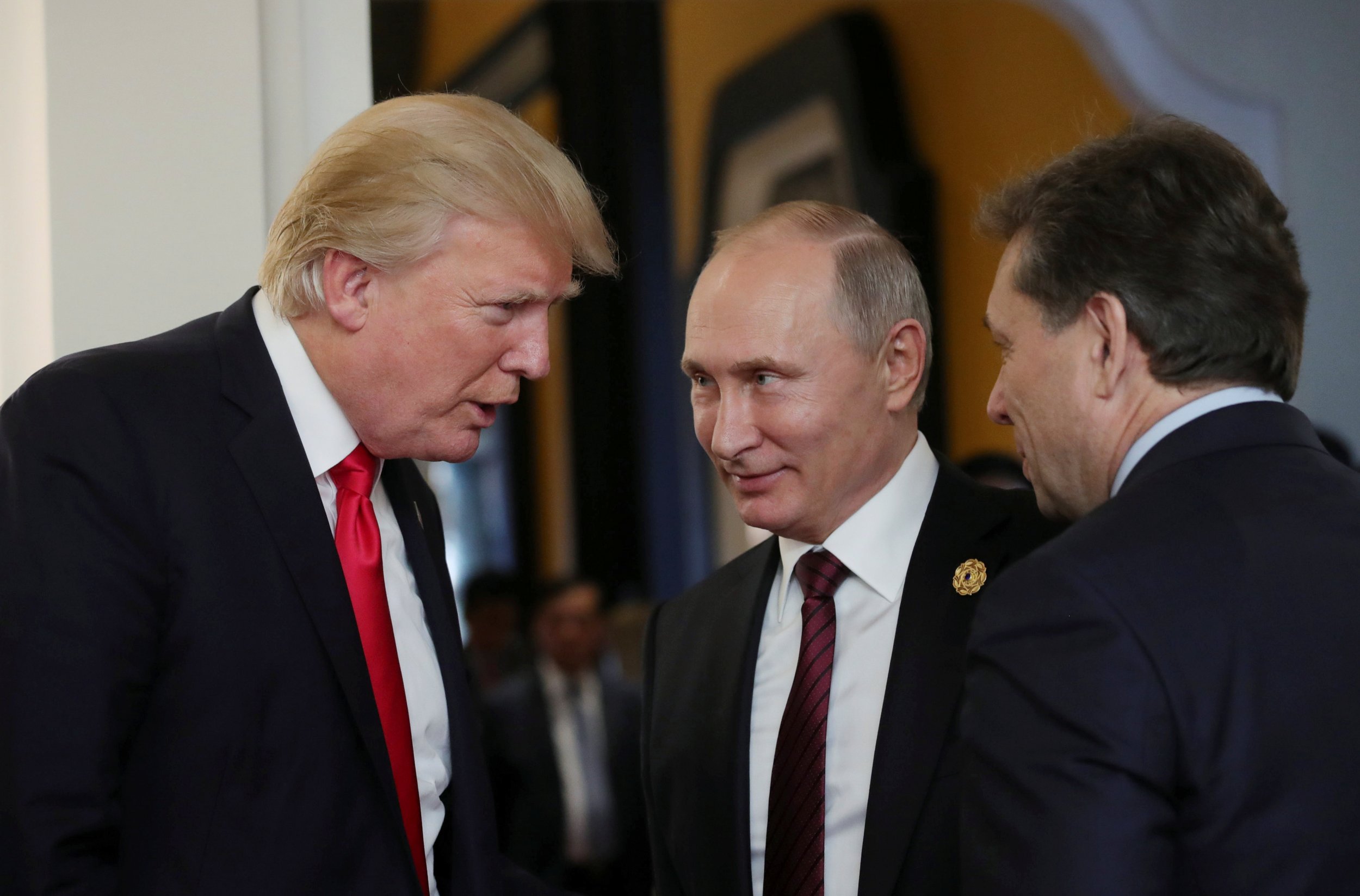 A federal court judge is considering whether President Donald Trump's claims about a privately compiled dossier, containing allegations he was ensnared by Russian intelligence, should force the government to reveal more about its attempts to verify the document, Politico reported.
Compiled by former British spy Christopher Steele, the dossier contains a series of lurid claims about the president's ties to Moscow, most notably that he was recorded cavorting with prostitutes in a Moscow hotel room.
Trump has denounced the dossier in tweets as "fake" and "discredited" —and has called on officials to release information about who funded its research. In an interview with the The New York Times in July, Trump claimed that former FBI director James Comey had briefed him on the dossier.
A federal Judge Friday heard arguments in a Freedom of Information Act lawsuit brought by Politico reporter Josh Gerstein and transparency group the James Madison Project.
Trump's pronouncements, the plaintiffs argue, mean oblige the government to acknowledge it is is attempting to verify claims in the dossier.
Justice Department lawyer David Glass told U.S. District Judge Amit Mehta that Trump's claims could be based on other sources, for instance media reports or personal information, and do not necessarily mean he was referring to official investigations.
"There's no inference that is possible," Glass said, according to Politico. "It could be based on other things."
He also argued that Trump's call for officials to reveal who paid for the dossier does not mean that the FBI and Department of Justice was in possession of that information.
The Steele dossier is currently at the center of a Senate investigation into claims of collusion between the Trump campaign and Russia, with Glenn Simpson, co-founder of the firm that commissioned the document, telling lawmakers Friday that Steele did not pay sources for information contained in it.
According to Collusion, a new book about Trump's ties to Russia by Guardian journalist Luke Harding, Steele surmises the document as 70 percent to 90 percent accurate.