What Does WeWork Do? Company Files for IPO, Aims to Go Public
WeWork released its Initial Public Offering (IPO) prospectus, revealing financial details about the company, but amid its plans to go public, some people still weren't certain of what WeWork did.
The We Company, the parent of the WeWork brand, reported in 2019 it had $1.54 billion in revenue and a net loss of $900 million. It's possible the company could go public as early as September and the symbol for the stock will be "WE."
WeWork started in 2010 with a mission to offer both shared office spaces and build a community. Along with renting workspaces for people who don't need an entire building or even a whole office to run their business, WeWork spaces often have a variety of perks, including coffee, printing services and lounges.
In 2019, WeWork offers a variety of rental options, ranging from private offices to a single desk. Companies looking for space within a space have the ability to rent a standard private office, which gives them access to shared meeting rooms or configure a layout of their own for a private Office Suite. Private Office Suites come with their own reception, conference rooms, executive offices and phone booths. Companies are also able to rent a private floor within a WeWork building complete with their own entrance.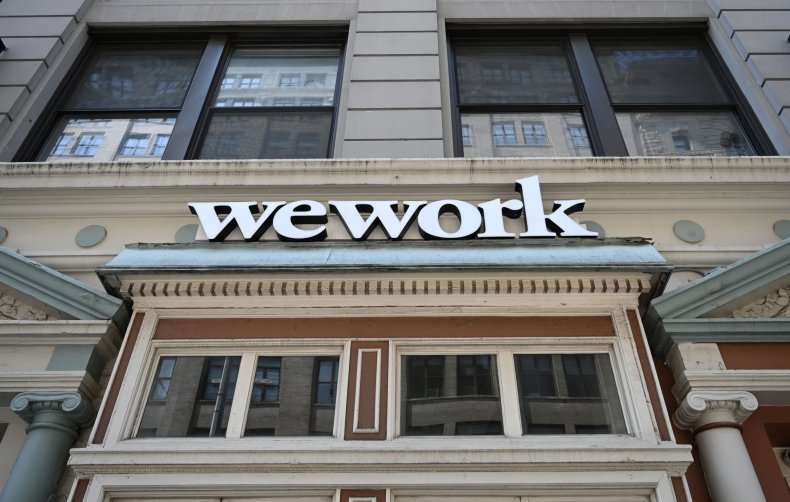 However, not everyone needs that much space and for those who are just looking for a place to work from that isn't their own home, WeWork offers desk memberships. Along with a "hot desk," which gives a person access to shared workspace and conference rooms, people can also have a "dedicated desk" that is located in a lockable office.
There's also the option for a "labs desk," which gives members not only desk space but also mentorship and education.
With over 500 locations worldwide, prices range based on the WeWork where a person wants to set up shop. In New York City, for example, at a location near Times Square, a hot desk costs start $470 a month, a dedicated desk runs at least $630 a month and a private office starts at $980 per month.
At a location in Nashville, those prices change to per month price of at least $300 for the hot desk, $440 for a dedicated desk and $670 for a private office.
While most widely known for communal office spaces, WeWork has expanded into a number of other markets over the years. Along with WeWork, the company also has WeGrow and WeLive.
WeGrow is responsible for the company's entrepreneurial school, located in the Chelsea neighborhood of New York City. WeLive, which is available in New York City and Washington, D.C., took the WeWork model and applied it to housing.
Available for people looking for a place from one night to one month and is comprised of private, furnished apartments in buildings with common spaces and events that encourage residents to connect with their neighbors.
In January, WeWork rebranded to The We Company and the umbrella company encompasses WeWork, WeGrow and WeLive.
What Does WeWork Do? Company Files for IPO, Aims to Go Public | U.S.