What Is Dog Flu? Contagious Disease Spreads Across the United States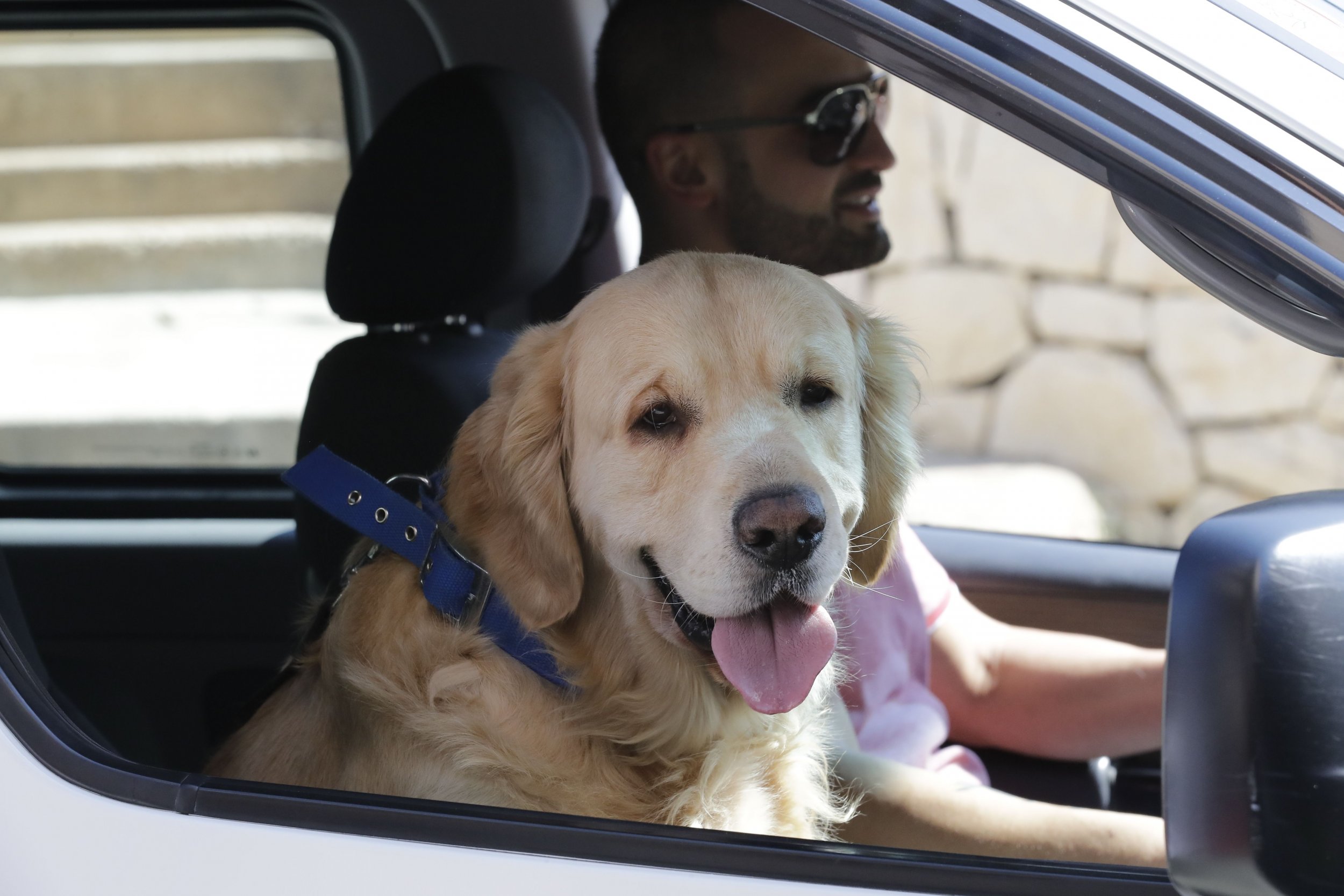 Is your pup sneezing, coughing or not acting like himself?
He may have dog flu. Cases of canine influenza have been popping up around the country, including states like Washington, California, Arizona, Colorado, Pennsylvania and now Canada—and it's highly contagious among dogs.
"They were first recognized in greyhounds around 2003, and they've since been diagnosed in over 36 states," Dr. Kyle Frandle, a veterinarian at Los Gatos Dog & Cat Hospital, told Mercury News in California. "Experts feel dog flu is now endemic in Colorado, Pennsylvania, Florida and now here in California. There's some controversy over where it originates from; some experts think it came from horse influenza and some think from avian influenza."
Canine influenza can't infect humans, but it can be dangerous for dogs and might even lead to death, with a mortality rate of 10 percent, if not treated, according to the American Veterinary Medical Association. Some vets, however, are calling the panic unwarranted. After Fox News published an initial report of the disease spreading in 46 states, one Washington doctor refuted that claim, writing in a blog post said it wasn't time to panic yet.
"There has been no serious increase in flu cases on the west coast, and no confirmed cases reported in Washington for over 2-years," Dr. Mark Kummer, who works at Fairhaven Veterinary Hospital, wrote.
Still, several states are seeing an increase in cases. One pet hospital near San Francisco, United Veterinary Specialty and Emergency Hospital, saw over 50 cases in two weeks, theSan Francisco Chronicle reported.
The disease is transmitted "through droplets or aerosols containing respiratory secretions from coughing, barking and sneezing," according to the American Veterinary Medical Association. "Dogs in close contact with infected dogs in places such as kennels, groomers, day care facilities and shelters are at increased risk of infection."
If you notice symptoms in your dog, like coughing, sneezing, fever, decreased appetite and nasal discharge, you should take them to the vet to get tested. The symptoms could mean a different illness, and so a test is the only way to know for sure.
The illness has even been spotted in Canada, where two dogs in southwestern Ontario had tested positive, the Toronto Sun reported on Tuesday.