What Is Doki Doki Literature Club? Parents Warned About Horror Video Game After Teen's Death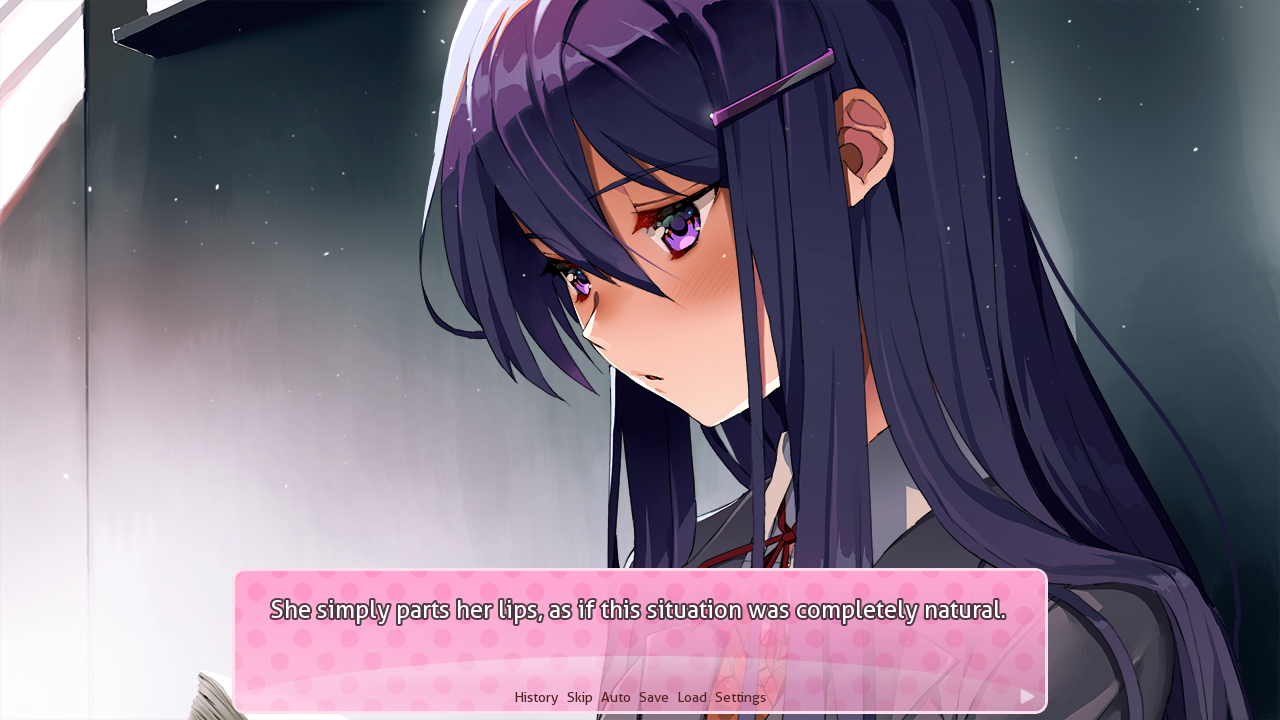 Parents and teachers have been warned about the potential mental health risks of a cult "visual novel" video game, with one coroner saying it may "trigger suicidal thoughts" in young people.
One father, Darren Walmsley, 49, believes Doki Doki Literature Club, a free-to-play PC title that is presented with a cartoony art style but has overtones of psychological horror, may have contributed to the death of his son Ben earlier this year. Ahead of an inquest into the passing of the child, officials spoke out about the game's subject matter, which includes violence and suicide.
Developed and published by Team Salvato, Doki Doki Literature Club was released to a positive reception in September last year. It was quickly embraced by YouTubers, who recorded their shocked reactions to the story's end-game twists and turns. On Polygon, a gaming site, one reviewer described feeling "mentally trapped in the game's world and its antics" and branded it "uncontrollably horrific."
On Steam, a marketplace used to buy games, Team Salvato warns that the text-based computer game is "not suitable for children or those who are easily disturbed." The story often breaks the fourth wall, and messes with players' actual game files while telling the story of a boy who aims to befriend four girls and become a member of their high school poetry club. Last December, it passed 1 million downloads.
Darren Walmsley told British newspaper Manchester Evening News on Wednesday: "It is hard for parents, but this needs to be highlighted. There is no confirmation yet, but we believe that the game could be linked to Ben's death. Characters suggest things and you decide what to do.
He added: "It drags you in and they make it very real. Ben did not speak about it, but parents need to be aware of this game. It is free to download but once you get into it, it will not leave you alone."
In a letter to parents being circulated across social media, originating from the deceased child's school, Philips High, a safeguarding official wrote the case had been reported by a senior coroner.
"This is a psychological horror game with suicide as a main feature," it stated. "A concern has been expressed that the game may trigger suicidal thoughts in young people who may be emotionally vulnerable. I have sent a text to alert you to this letter regarding the possibility that some young people from our school may be using the game at home or on their smartphones.
"Monitor and check your child's internet use regularly and be mindful of the time spent online."
Detective Inspector Jude Holmes, from the Greater Manchester Police, said: "We believe this game is a risk to children and young people, especially those that are emotionally vulnerable and anyone with existing mental health concerns. It's also really important to discuss with your children which games and apps are suitable, and ensure they understand why others aren't appropriate to use."
According to the Daily Mail, a headteacher called Nicola Hill this week issued a warning to a separate primary school on Facebook. "The internet is a great thing, but it is also a minefield," she wrote.
Team Salvato did not respond to a request for comment from Newsweek.
If you have thoughts of suicide, confidential help is available for free at the National Suicide Prevention Lifeline. Call 1-800-273-8255. The line is available 24 hours, every day. What you can do if someone you know appears to be contemplating suicide? Please find more information here.