What Is Donald Trump Doing on His Birthday? Not Much, According to His Schedule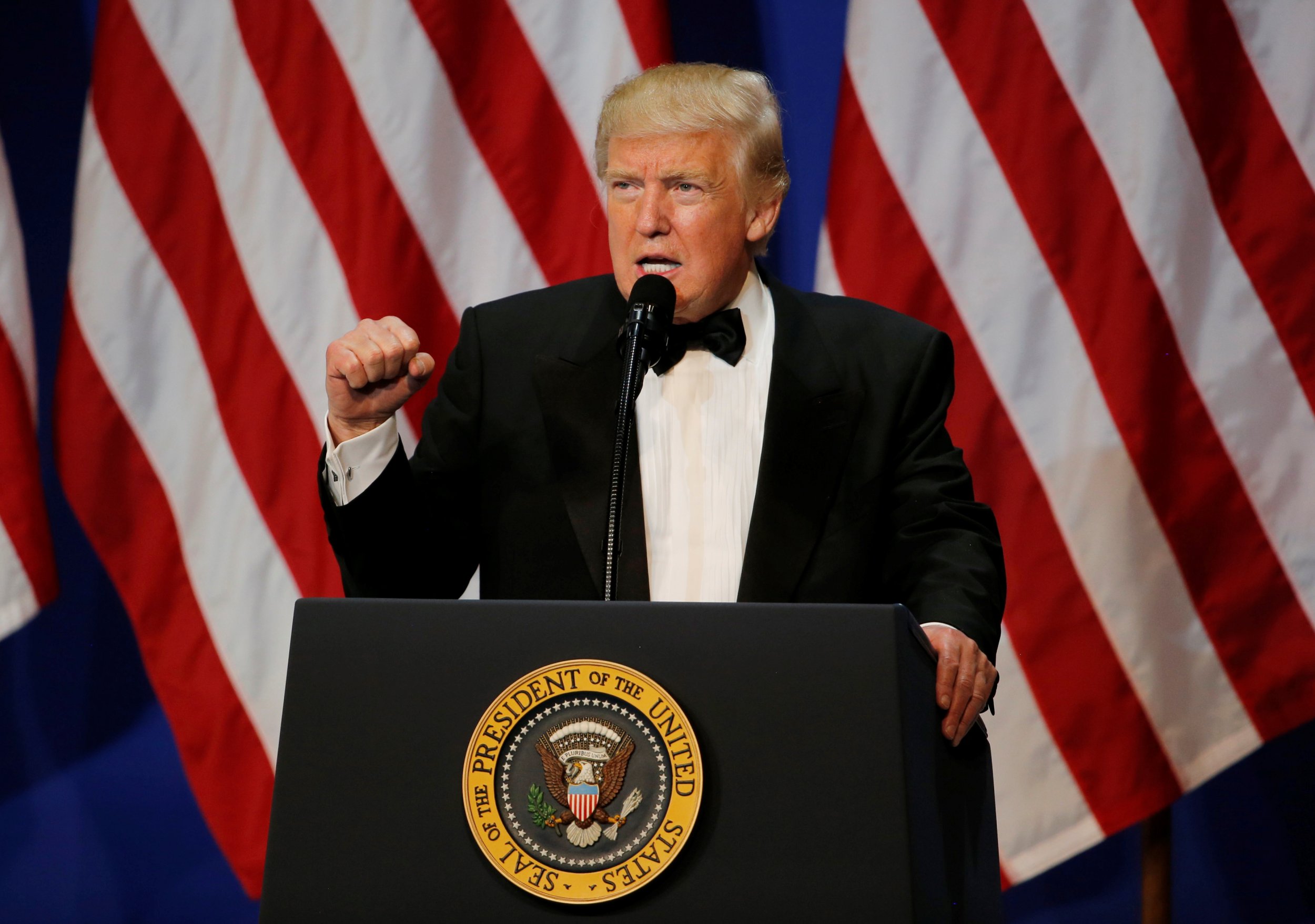 President Donald Trump is not doing anything official on his birthday—that is, according to his official public schedule, which shows he has no planned events. The White House has not shared what the president will be doing on his 72nd birthday on Thursday, but News 8 reported he may drop into Nationals Park in Washington, D.C., for a congressional baseball game in the evening.
For Trump, celebration of his birthday began during his visit to Singapore earlier this week for the highly anticipated North Korea summit, where the president was served lobster and a birthday cake to mark the occasion.
In past years, the billionaire has not been known to let his big day slide by without fanfare, ringing in his 42nd birthday with a 15-foot rocket ship that featured lasers, at his hotel in Atlantic City, New Jersey, The Washington Post reported.
This year, it appeared the president's loved ones were keen to celebrate Trump, with his eldest daughter Ivanka Trump sharing a throwback picture of her and her father on Instagram, alongside the caption: "Happy birthday Dad! I love you very much. Wishing you your best year yet!!!"
Trump himself, who has on previous occasions used Twitter to mention the fact that it's his birthday, did not mention the topic Thursday morning on social media. And, notably, neither had his wife Melania Trump.
Instead, President Trump used Twitter to discuss his recent visit to Singapore, what he calls the "witch hunt" Russia investigation into his 2016 election, and the popularity of the Republican Party.
"Now that I am back from Singapore, where we had a great result with respect to North Korea, the thought process must sadly go back to the Witch Hunt, always remembering that there was No Collusion and No Obstruction of the fabricated No Crime," Trump wrote on Thursday on Twitter.