Broadcast journalist Kristen Welker, a White House correspondent at NBC News and co-anchor of Weekend Today, will moderate Thursday's debate between President Donald Trump and Democratic nominee Joe Biden.
Trump and Biden, originally scheduled to participate in three debates ahead of Election Day, will face each other for the second and last time during Thursday's event. The original second debate was canceled after Trump contracted the coronavirus and declined to participate virtually. He and Biden hosted competing town halls last Thursday as an alternative.
Although Trump's relations with Welker seemed positive at the beginning of 2020, when he congratulated her for assuming the co-anchor position at Weekend Today, the president's comments turned aggressive and accusatory as the final debate approached.
"Kristen Welker is terrible," Trump said during a Fox & Friends interview on Tuesday.
"I mean she is totally partisan; her father and mother are big supporters of Joe Biden for a long time. They're supporters of the Democrat Party, and she deleted her entire account," he continued, referencing Welker's decision to close her Twitter account in response to C-SPAN's Steve Scully saying his account was hacked, which turned out to be false.
"There are people out there that can be neutral. Kristen Welker cannot be neutral at all," Trump said.
Addressing supporters at a campaign rally in Arizona one day earlier, Trump referred to Welker as a "dyed-in-the-wool radical left Democrat." Welker is reportedly registered as an independent. She is also the first Black woman to moderate a presidential debate since Carole Simpson did so for a 1992 town hall with President George H.W. Bush, Bill Clinton and Ross Perot.
Trump, alleging political bias despite a lack of evidence, attacked Welker in a message shared on Twitter over the weekend.
Retweeting a post from Donald Trump Jr. that linked to a New York Post report about her parents' previous donations to Democratic political candidates, the president wrote: "She's always been terrible and unfair, just like most of the Fake News reporters, but I'll still play the game. The people know! How's Steve Scully doing?"
Scully was originally scheduled to moderate the second presidential debate between Trump and Biden. In the weeks leading up to the scheduled date, Trump publicly attacked Scully numerous times, calling the C-SPAN reporter, who was later suspended for lying about a Twitter account hack, a "Never Trumper" in interview comments and on social media. The president similarly criticized Fox News' Chris Wallace, the first presidential debate's moderator, and NBC News' Savannah Guthrie, who moderated his town hall.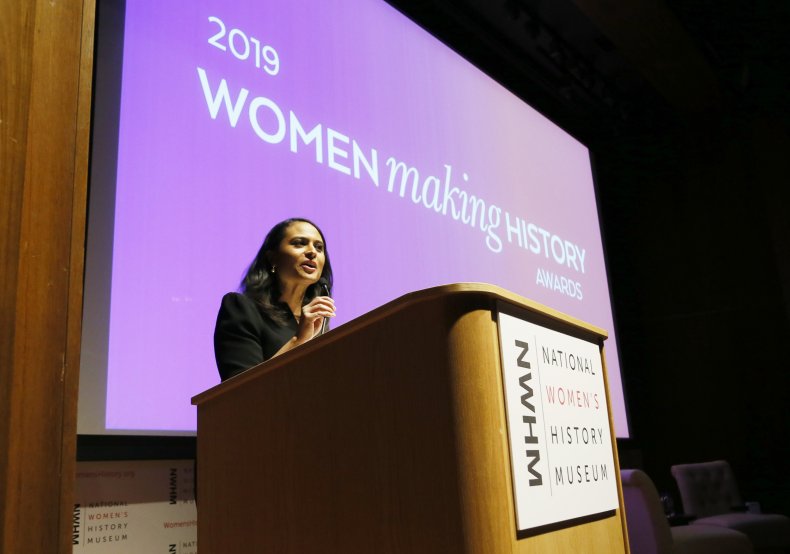 Trump's critical statements about Welker depart from markedly different comments by Jason Miller, a senior adviser at the Trump campaign, earlier in October. While speaking to Fox News anchor Martha MacCallum, Miller said that he has "a very high opinion" of the upcoming debate moderator.
"I think she's going to do an excellent job as the moderator for the third debate," he told MacCallum during the interview. "I think she's a journalist who's very fair in her approach. And I think that she'll be a very good choice for this third debate."
Newsweek reached out to the Trump campaign for additional comment but did not receive a reply in time for publication.