What Donald Trump and Joe Biden Have Said About a Second Stimulus Check for Americans
With President Donald Trump and Democratic nominee Joe Biden poised to discuss the economy and the coronavirus pandemic during the first presidential debate on Tuesday, some Americans may be wondering what each candidate has said about the possibility of distributing a second round of stimulus checks.
Both candidates have voiced support for a second one-time direct payment in recent months, but it does not appear to be an integral part of Biden's economic recovery plan for the country.
Congressional legislators have been working for months on a new economic relief package that could include one-time direct payments for Americans. Trump signed an early relief package—the Coronavirus Aid, Relief, and Economic Security (CARES) Act—into law on March 27 after it made its way quickly through Congress in the early days of the pandemic. The CARES Act included one-time direct payments, called Economic Impact Payments, worth $1,200 or $2,400 for qualifying single or married taxpayers.
Legislators on both sides of the aisle agree that another stimulus deal is needed, but negotiations have stalled due to disagreements over the details. Here's what both presidential candidates have said in recent months about their thoughts on a second stimulus check for Americans.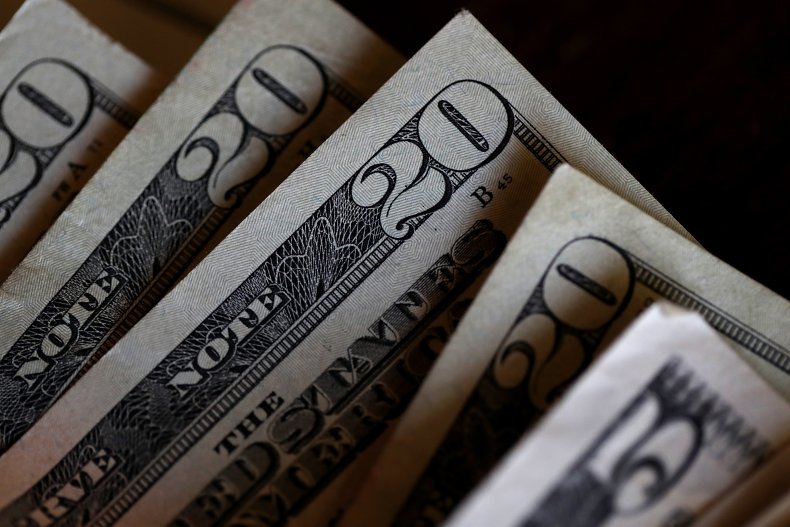 President Donald Trump
Congressional legislators were initially hopeful that they could come to some sort of stimulus agreement before the Senate's annual August recess. Speaking with Fox Business Network on July 1, Trump said he supported larger one-time direct payments than the Democrats did.
"I support it, but it has to be done properly, and I support actually larger numbers than the Democrats. But it's got to be done properly," he said. The president added that the next stimulus deal would need to provide incentives to get Americans back to work. That topic has been a significant sticking point between the two parties: While many Democrats have wanted another economic relief deal to include expanded unemployment insurance benefits, as the CARES Act did, Republicans have argued that extending unemployment benefits might discourage some Americans from returning to the workplace.
"I want the money getting to people to be larger so they can spend it," Trump said during the early July interview. "I want the money to get there quickly and in a non-complicated fashion. And they wanted to make it too complicated. Also, it was an incentive to not go to work. You'd make more money if you don't go to work. That's not what the country's all about."
More than one month later, Trump said on Twitter that he told Treasury Secretary Steven Mnuchin to be prepared to send direct payments worth $3,400 for a family of four to "all Americans" as stimulus deliberations continued. "Democrats are holding this up," the president tweeted.
Trump said the Democrats were to blame for stalled stimulus discussions multiple times throughout September. During a news conference in early September, Trump said nearly $300 billion was available for Congress to use as part of a new stimulus deal. "We have $300 billion sitting in an account that we didn't need because things are going so well with the economy," he said.
Despite the money he said was available, Democrats were standing in the way of an agreement on Capitol Hill, according to Trump. "It's time for the Democrats in Congress to start working across the aisle and put the American people first," he added.
He continued to say that Democrats were to blame for the country's lack of a new stimulus package on Twitter throughout September. "Pelosi and Schumer want Trillions of Dollars of BAILOUT money for Blue States that are doing badly, both economically and in terms of high crime, as a condition to making a deal on stimulus," Trump tweeted on September 11. Eleven days later, he tweeted, "The Democrats are only interested in BAILING OUT their badly managed, high crime, Blue States. They are not interested in our workers or small businesses. Crazy Nancy will only do stimulus, which would be helpful, if we couple it with bailout money."
Democratic Presidential Nominee Joe Biden
While Biden expressed his support for another direct stimulus payment shortly after the CARES Act was passed in the spring, his public statements have focused more on the country's overall economic recovery than on one-time direct payments. In March, Biden said on his website that he would "provide for additional checks to families should conditions require" and also outlined relief he aspired to give those with student loans and individuals receiving Social Security benefits.
Additional one-time stimulus payments were not included as part of the immediate strategy for Biden's Build Back Better campaign, but his website does list extending "COVID crisis unemployment insurance to help those who are out of work" alongside federal aid to keep essential workers employed and a "comeback package for Main Street businesses and entrepreneurs." The former vice president's plan also said he would "immediately put people to work by enlisting them to help fight the pandemic," which his website said included launching a Public Health Jobs Corps.
During an April interview with Politico, Biden said he wanted the next economic stimulus deal to be "a hell of a lot bigger" than the CARES Act, which had a price tag of roughly $2.2 trillion. A policy adviser for Biden's campaign told Axios in August that Biden's campaign has "always contemplated the need for additional stimulus" and planned to put the specifics in motion after the inauguration, if Biden wins the election.
Biden's running mate, California Senator Kamala Harris, voiced her support for additional stimulus payments earlier this year when she introduced a bill that proposed distributing monthly $2,000 payments to most Americans throughout the pandemic, legislation she worked on with Vermont Senator Bernie Sanders and Massachusetts Senator Ed Markey. Though Biden's decision to pick Harris as his running made many Americans wonder if he would go on to support her endorsement of monthly stimulus payments, he has yet to do so.
Newsweek reached out to the Biden and Trump campaigns for comment but did not receive a response in time for publication.