What Dr. Fauci Has Said About a Second Wave of Coronavirus in the Fall
America's leading infectious diseases expert, Dr. Anthony Fauci, has made several different speculations about a second wave of the coronavirus in the fall.
During an interview with NBC News in April, Fauci said that "in my mind, it's inevitable that we will have a return of the virus" in the fall, but he also noted it was possible it "never even went away."
According to a Johns Hopkins University tracker, cases of the novel virus reached over 400,000 in the U.S. in early April and continued to increase toward the end of the month, to slightly over 1 million.
In May, Fauci spoke to CNN and suggested that a second wave of the virus could happen in the fall but said that occurrence was not certain.
"We often talk about the possibility of a second wave, or of an outbreak when you're reopening," Fauci said then. "We don't have to accept that as an inevitability. And particularly when people start thinking about the fall, I want people to appreciate that it could happen but it is not inevitable."
Fauci, the director of the National Institute of Allergy and Infectious Diseases, made similar comments in June during another interview with CNN.
"It is not inevitable that you will have a so-called 'second wave' in the fall or even a massive increase if you approach it in the proper way," he said. "However, when you start to see increases in hospitalization, that's a surefire situation that you've got to pay close attention to."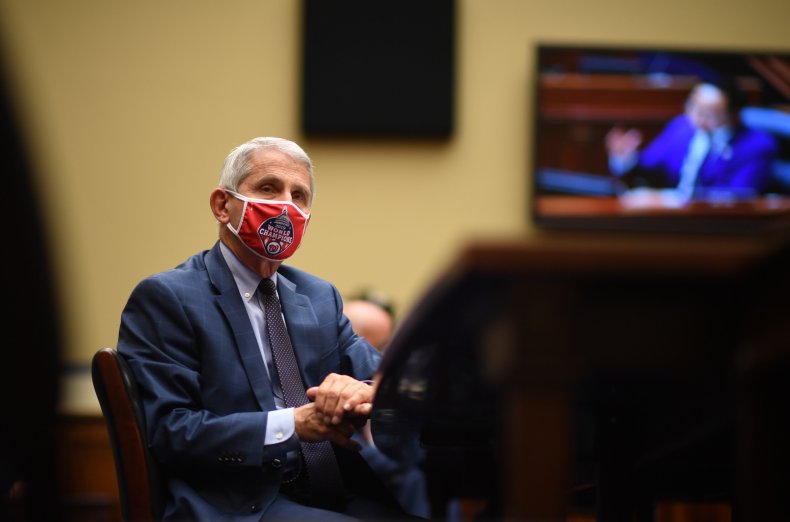 From May to June, cases of the coronavirus spiked drastically, from slightly over 1 million at the start of May to over 2.6 million toward the end of June.
Despite his sense of optimism in May and June, during a virtual Q&A with the JAMA Network in early August, Fauci said, "I do not know...nor can anyone know what the fall is going to bring."
During the interview, he also noted that he believed the U.S. was still in the outbreak's first wave and added, "We've got to get those numbers down. If we don't get them down, then we're going to have a really bad situation in the fall."
Throughout August, cases of the virus continued to increase, as the Johns Hopkins tracker shows around 4.6 million at the start of the month and nearly 6 million toward the end.
In September, Fauci spoke to a panel of doctors from Harvard Medical School and urged Americans to continue being cautious as the country moves into flu season in the fall and winter.
"We need to hunker down and get through this fall and winter, because it's not going to be easy," Fauci said.
During a recent interview with MSNBC's Andrea Mitchell, Fauci said he disagreed with President Donald Trump's recent comment that the U.S. is "rounding the corner" with the virus.
"I'm sorry, but I have to disagree with that because if you look at the thing that you just mentioned, the statistics, Andrea, they're disturbing," Fauci said. "We're plateauing at around 40,000 cases a day, and the deaths are around 1,000."
According to the tracker, there are over 6.6 million cases of the virus in the U.S. and at least 196,842 people have died.
Newsweek reached out to the National Institute of Allergy and Infectious Diseases for a comment from Fauci but did not receive a response in time for publication.