What Is Drake's Tootsie Slide Challenge on TikTok And Should You Even Bother Getting It Right?
Once upon a time, Kim Kardashian West broke the internet. Now, Drake is going to break TikTok.
On Friday, the beloved musician released a new single called the "Tootsie Slide." But this is no ordinary single. Drake's song includes some pretty simple dance moves, you could compare it to the Cha Cha Slide. With some kindly-suggested directions, Drake has set the stage for a perfect marketing plan: taking over TikTok.
TikTok is an app that allows users to create videos up to a minute long. If you know anything about the app, which is a huge hit in the late-teen demographic, you probably know it's full of dance videos. Dance challenges make their way to ever corner of the platform on the daily. With a leader as well-known as Drake, it's just a matter of hours before the Tootsie Slide prompts an app-wide dance-off.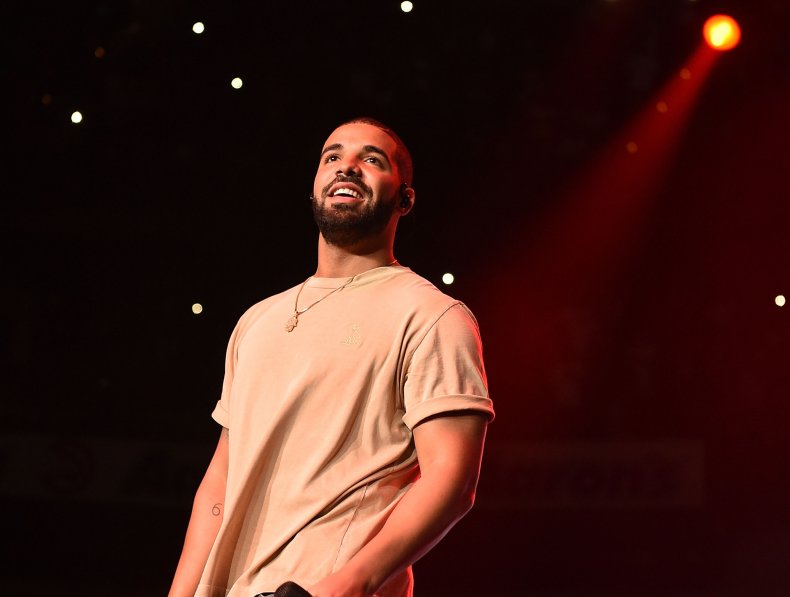 Jokes about the dance challenge have already begun. Twitter users know what to expect when it comes to ample TikTok content.
Others are thrilled to try it themselves.
The song includes a few lyrics that explain a few moves. "Right foot up, left foot slide," Drake sings. "Left foot up, right foot slide. Basically I'm saying, either way, we're bout to slide."
There's already an instructional video available to anyone who wants to learn Drake's creation.
Some people have already perfected it. Search "Tootsie Slide" on TikTok and you'll find hundreds of videos that have surfaced since the song came out at midnight.
TikTok royalty has yet to respond, though. Those best known for dancing and lip-syncing, like Charlie D'amelio and other members of the "Hype House" (yes, a literal house that is rented by a collective group of dance-driven TikTokers) haven't touched on the challenge yet.
There's a lot of room to improvise with the Tootsie Challenge, which seems like a fun opportunity to show your own skills. While Drake gives a few dance orders in the song, there are plenty of surrounding lyrics without instruction. It's sure to start the "Tootsie Slide" trend, as well as launch a handful of other creative dance moves that fill the blank space.
"Tootsie Slide" is Drak's first single release since his 2018 album Scorpion. In the meantime, he was featured on the song "Life Is Good" by Future, which has over 283 million plays on Spotify.