What to Drink on Christmas: Holiday Punch Recipes and Other Festive Cocktails to Get in the Spirit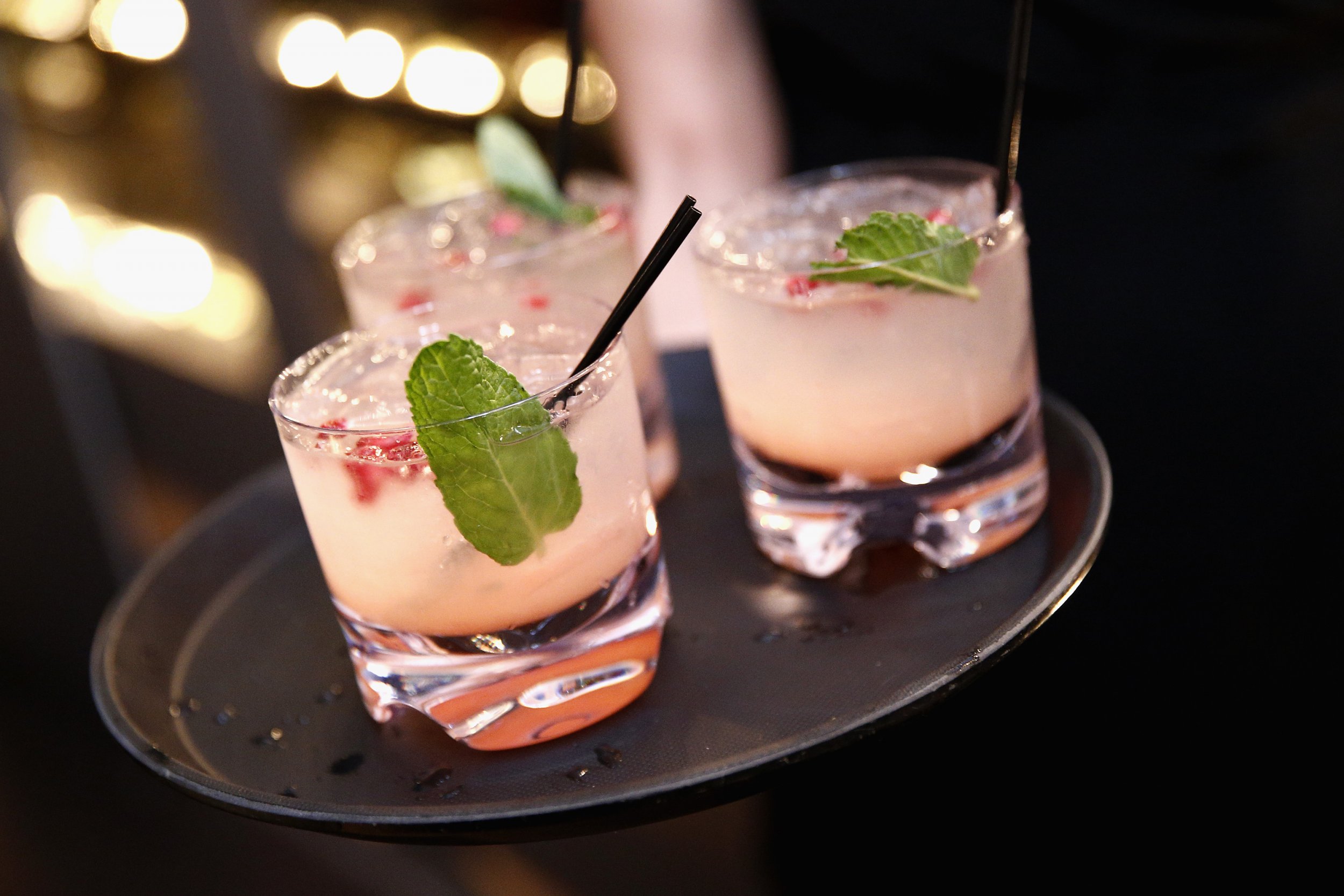 The best part of every holiday party or dinner—after family and friends, of course—are the cocktails. And winter brings many creative seasonal flavors into more traditional drink offerings. To save you time on searching, here are some of the most popular holiday cocktail drinks on the Internet.
Related: Don't Try to Lose Weight During the Holidays, Says Dietitian Keri Glassman
Spiced Mexican Hot Chocolate
This spicy beverage is unlike the typical cocoa you're accustomed to. This recipe from Country Living is decadent, using whole milk, half-and-half, bourbon and dulce de leche. But dark chocolate can at least make you feel slightly more virtuous about this creamy wintertime beverage.
Cran-Apple Sangria
Sangria isn't just for summer. This version from Delish includes whole cranberries, apples, cider, cranberry juice and white wine.
Blood Orange Mimosas
Start celebrating early on Christmas day with a twist on the brunch staple, from Good Housekeeping. Add slices of blood orange for an extra festive flair.
Cranberry Margarita
Branch out from drinking margaritas with your tacos and try it with your Christmas ham instead. Super easy, this Martha Stewart recipe uses frozen cranberries for a simple syrup used as a sweetener.
RumChata Egg Nog
Liven up your eggnog with RumChata liqueur in a recipe by Delish. This cocktail blends the creamy alcohol with all the ingredients for eggnog. Don't forget to top it with a cinnamon-sugar rim, since Christmas is the time to be a little extra.
Candy Cane Cocktail
If you love this Christmas candy classic, try out this treat from Food Network Star Sandra Lee. Her boozy peppermint cocktail includes rum, peppermint schnapps and white chocolate liqueur. Don't forget to top with a candy cane.
Citrus-Cinnamon Punch
This party pleaser from Food & Wine blends grapefruit soda and juice, grenadine and orange juice with an orange reduction. Easy to make, you just need orange juice, cinnamon sticks and lemon juice, all cooked on the stove. Just be sure to let it cool before mixing with the punch.
Sparkling Pomegranate Punch
What's a party without some punch? This version from Food & Wine is sweet and tart with sparkling and dessert wines, pomegranate juice and fresh pineapple.
Coquito
This Latin favorite is traditionally enjoyed in Puerto Rico and is a little bit like eggnog. Coconut and evaporated milk comprise the base, which is livened up with cinnamon, rum, pure vanilla, egg yolks and sugar. Food & Wine shares the recipe from Carmen the Restaurant, in Florida.