What Is the 'Echo Chamber?' Conspiracy Memo About Ex-Obama Officials Shared in White House, Report Claims
Former Obama administration officials have lambasted the Trump administration over a memo alleged to have circulated through the White House last year accusing top Obama officials of carrying out a media campaign to undermine President Donald Trump's foreign policy efforts.
On Thursday, The New Yorker reported that Trump advisers had circulated the memo, titled "The Echo Chamber," throughout the National Security Council (NSC) and other parts of the White House early last year.
The document is alleged to accuse deputy national security adviser to former President Barack Obama, Ben Rhodes, and national security adviser to former Vice President Joe Biden, Colin Kahl, of plotting to undermine the Trump administration as part of a "network" dubbed the "Echo Chamber."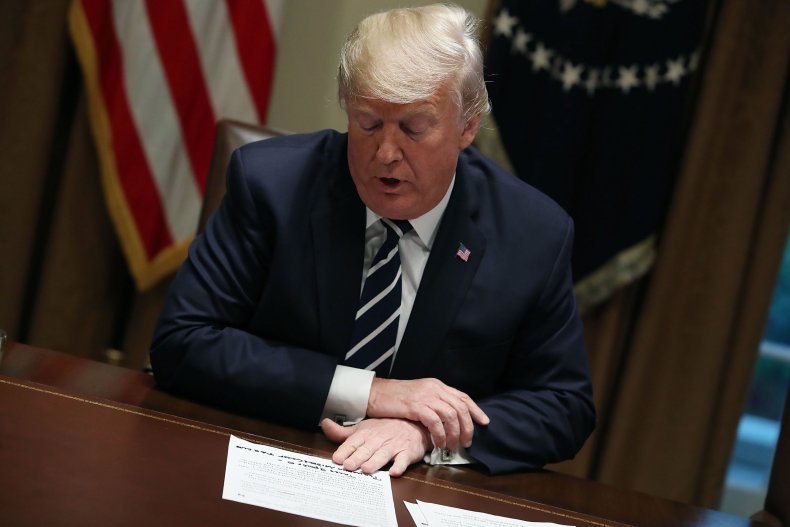 The term "echo chamber" is typically used as a metaphor to describe how people can either consciously or subconsciously select or be exposed to information that reaffirms their pre-existing beliefs.
In the "Echo Chamber" memo, Rhodes and Kahl, as well as other former Obama administration officials, were accused of using an "echo chamber" strategy that the document claimed had been "to sell Obamacare and the Iran Deal to the public" to undercut Trump's efforts.
"These are the Obama loyalists who are probably among those coordinating the daily/weekly battle rhythm," the document allegedly said.
The memo reportedly accused Rhodes specifically of being "likely" to be "the brain behind this operation" and refers to Kahl as its "likely ops chief."
"Rhodes and Kahl are suspected to make use of privileged access and information leveraging it against the incumbent administration," it said, according to The New Yorker.
Both Rhodes and Kahl denied coordinating any kind of effort to undermine the Trump administration, in interviews with The New Yorker.
"The fact that a memo like this even exists is a scandal," Kahl told the magazine. "The NSC's role to staff the President & coordinate the interagency on foreign policy—it is NOT the job of the NSC to map and target domestic political opponents or collude with outside allies to do so."
In his own words
While it is unclear what information the alleged memo used to back up its accusations against Kahl and Rhodes, if any, it may have been the latter former Obama official's own words that inspired the report's title.
In a May 2016 interview with The New York Times, Rhodes described how his team "created an echo chamber" to help garner support for the Obama-negotiated Iran deal, explaining that experts cheerleading the deal "were saying things that validated what we had given them to say."
The 2015 deal, which lifted economic sanctions on Iran in exchange for limitations on the country's nuclear energy program, had been touted as a major foreign policy achievement of the Obama administration.
Of the deal's opponents, Rhodes said in the NYT interview: "We drove them crazy. We had test drives to know who was going to be able to carry our message effectively, and how to use outside groups like Ploughshares, the Iran Project and whomever else. So we knew the tactics that worked."
Conspiracy theories
While Rhodes' own words may have inspired the alleged memo's "Echo Chamber" title, he told The New Yorker that the existence of such a document would represent a "bizarre effort to validate 'deep state' conspiracy theories. Given Trump's many efforts to intimidate and malign his critics, it's worth asking how his White House and outside enablers acted on this strange memo."
Ned Price, who also previously served as a spokesperson for the NSC under Obama, said that what is so "chilling about this Trump NSC doc—naming several of my former colleagues and me—is that it's written as if it were a study of an overseas terrorist cell targeted by the US government."
Others appeared to take more pointed jabs at the alleged memo, with Kahl updating his biography on Twitter to include "Likely Ops Chief of the Echo Chamber."
Former NSC spokesperson Tommy Vietor, who served under Obama, also joked about the memo, writing on Twitter: "They're on to us guys. Time to burn our Echo Chamber T-shirts," including Kahl, Rhodes and other former officials in the tweet.
The White House has not immediately responded to a request for comment.
What Is the 'Echo Chamber?' Conspiracy Memo About Ex-Obama Officials Shared in White House, Report Claims | U.S.