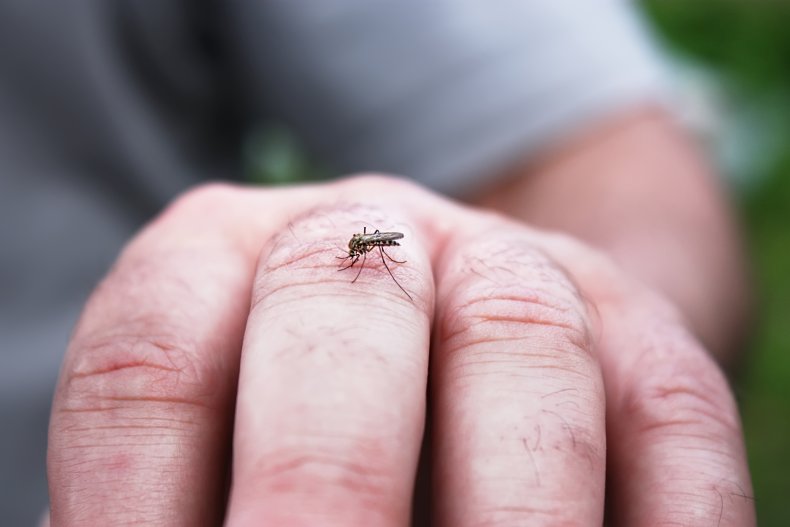 Health officials have confirmed the potentially life-threatening Eastern Equine Encephalitis (EEE) virus has been found in mosquitoes in both New York and Massachusetts.
New York's Oswego County Health Department said on Tuesday that two mosquitoes taken from a field station at Toad Harbor Swamp in West Monroe tested positive for the EEE virus, Sycaruse.com reported.
On Tuesday, the Massachusetts Department of Public Health revealed EEE-carrying mosquitoes were identified for the first time this summer in mid-July, The Boston Globe reported. The bugs were found in the towns of Easton, Freetown, and Fairhaven, as well as the city of New Bedford.
Oswego County Public Health Director Jiancheng Huang told CNY Central: "We are working closely with state Department of Health to monitor mosquito activity around the county and will take actions as deemed appropriate based on consultations with state and regional partners."
According to the Centers for Disease Control and Prevention (CDC), the EEE virus can cause a rare brain infection called encephalitis. Around 30 percent of individuals who catch the virus die. Those that survive can suffer mild to severe brain damage.
Each year, between 5 to 10 cases are reported, the CDC states. These mostly occur during the late spring to fall in subtropical areas, such as the Gulf States. The insects lay their eggs in or around water, so EEE-carrying mosquitoes most often lurk in swampy areas.
As the condition is passed on by the bite of an infected mosquito, anyone who encounters an area where such mosquitoes appear is at risk. Those who visit or live in woodland areas or spend a lot of time outdoors are more likely to encounter the bugs.
If an individual is bitten and becomes infected, it can take between four to 10 days for symptoms of EEE involving encephalitis (EEEV) to emerge. These symptoms include headache, chills, vomiting and a high fever. They may then feel disorientated, experience seizures and fall into a coma. Doctors can diagnose EEE with a blood test.
As there is no vaccine or drug to prevent EEE, Huang told CNY Central residents of Oswego County heading outdoors should use bug spray and insect repellents, and avoid going out between dusk and dawn.
To prevent mosquitoes from reproducing, the New York State Department of Health recommends removing vessels that can hold standing water, like tin cans, from around the home; disposing of used tires; drilling holes in recycling containers left outdoors, and ensuring roof gutters drain properly. This advice also helps reduce infections from mosquitoes carrying West Nile Virus and Zika.
Uncommon Knowledge
Newsweek is committed to challenging conventional wisdom and finding connections in the search for common ground.
Newsweek is committed to challenging conventional wisdom and finding connections in the search for common ground.
About the writer
Kashmira Gander is Deputy Science Editor at Newsweek. Her interests include health, gender, LGBTQIA+ issues, human rights, subcultures, music, and lifestyle. Her work has also been published in the The Independent, The Independent on Sunday, The i Newspaper, the London Evening Standard and International Business Times UK.