Elon Musk has said he may have caught COVID again after having "most likely" caught it once before in late 2020.
The SpaceX and Tesla boss tweeted on Monday morning: "I supposedly have it again (sigh), but almost no symptoms."
Musk made some controversial statements about the COVID pandemic. In its early days, as many countries were entering their first lockdowns, Musk tweeted that "the coronavirus panic is dumb"—a stance he re-iterated in subsequent tweets.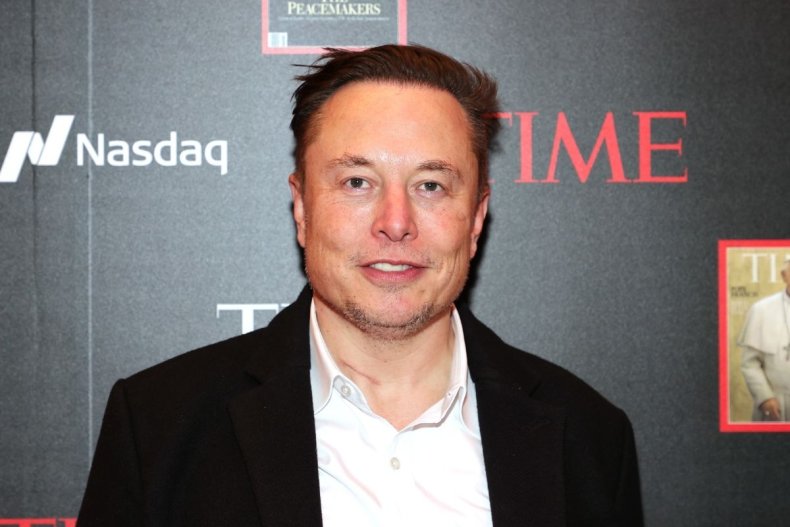 "Based on current trends, probably close to zero new cases in U.S. too by end of April," he wrote a couple of weeks later and also stated that children were "essentially immune" to the virus—though he acknowledged the risk it posed to the elderly.
It's worth noting that children can catch COVID. Their symptoms are generally milder than in adults and may not show up at all, but children can still get seriously ill with the disease, according to Johns Hopkins Medicine.
Musk also got into a disagreement with California's Alameda County in May 2020 due to local rules that restricted business operations aimed at helping to curb the spread of COVID. Musk said the requirement was "the final straw" and his electric car company Tesla would "move its HQ and future programs to Texas/Nevada immediately."
Musk said Tesla would be filing a lawsuit against the county, though this was later dropped according to technology news website The Verge. While Tesla did end up moving its headquarters to Texas, its manufacturing plant in Fremont, Alameda County, continues to operate.
Musk has appeared to side with those protesting vaccine mandates, writing in January that "Canadian truckers rule" in reference to the protests targeting vaccine requirements in Canada. "Freedom is being stripped away one piece at a time until it is gone."
He also told The New York Times' Kara Swisher in a 2020 interview that he would not get a vaccine since "I'm not at risk for COVID, nor are my kids."
However, he later said he and his children had been vaccinated in an interview with Time and tweeted in 2021 that "I do support vaccines in general and COVID vaccines specifically. The science is unequivocal."
In April 2020, Musk sent bilevel positive airway pressure or continuous positive airway pressure machines—devices that help patients breathe—to various hospitals in California. Though these are not the same as more costly mechanical ventilators which have helped seriously ill COVID patients, some of the hospitals told CNN they were grateful for the support.
In his most recent COVID announcement, Musk referred to SARS-CoV-2 as "the virus of Theseus," adding: "How many gene changes before it's not COVID-19 anymore?"
This is a reference to the Ship of Theseus, a philosophical thought experiment that asks when a ship would stop being the same ship as it was before if someone were to replace each of its components one by one.