What You Need to Know for Saturday's Republican Presidential Debate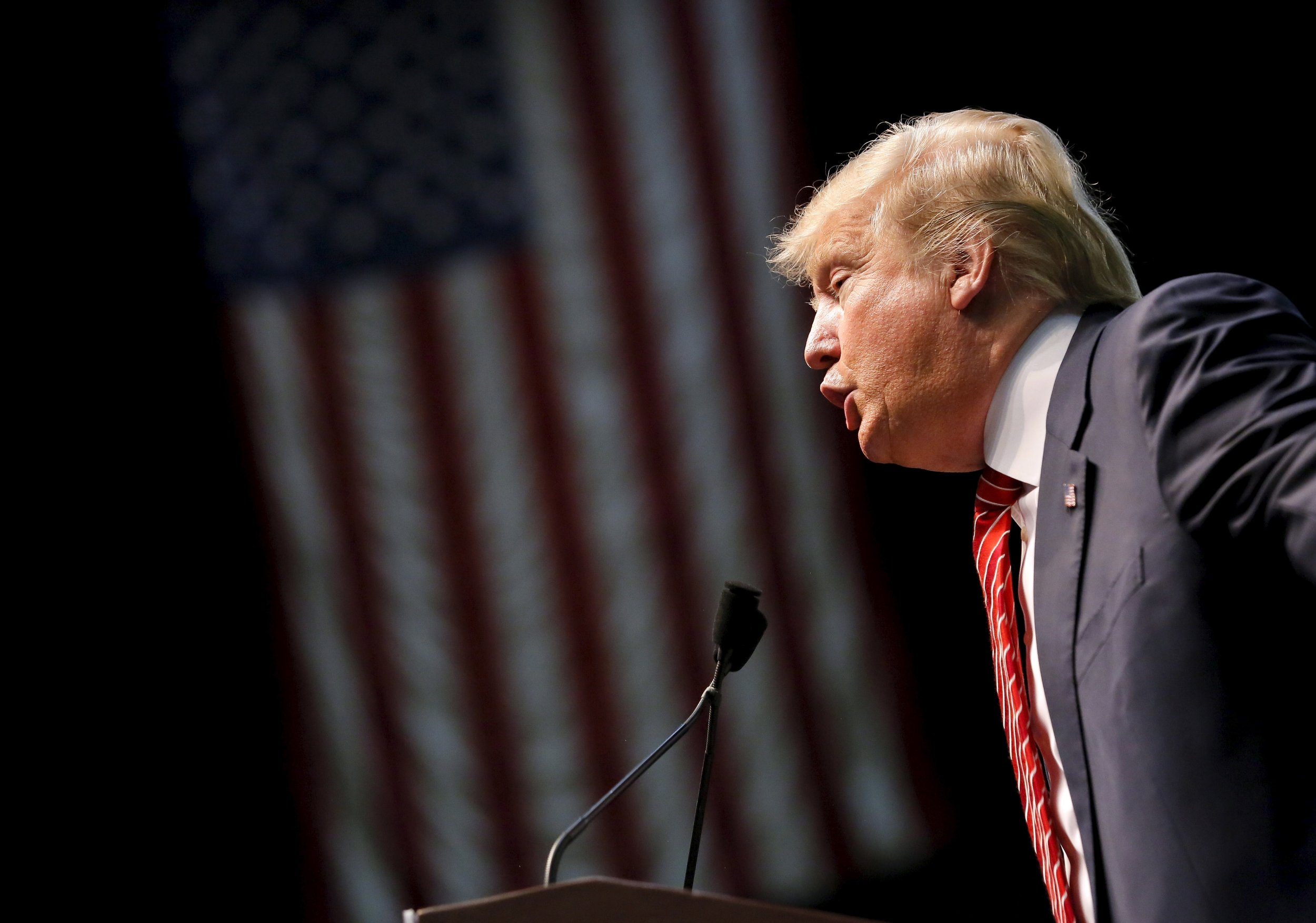 All six of the remaining Republican presidential candidates are set to face off Saturday in South Carolina in their first debate since front-runner Donald Trump scored his first 2016 victory in New Hampshire.
They will take the stage for their party's ninth debate at the Peace Center in Greenville, South Carolina. The state is significant because it holds the so-called first-in-the-south primary, which for the Republicans will take place on February 20. The forum will be their last chance to make their cases publicly on a national stage before the South Carolina primary and Nevada caucuses.
Trump, who won on the Republican side in New Hampshire earlier this week, will take center stage. He will be joined by Texas Senator Ted Cruz, Florida Senator Marco Rubio, former Florida Governor Jeb Bush, retired neurosurgeon Ben Carson and Ohio Governor John Kasich. Trump, Cruz and Rubio topped the Republican Iowa caucuses on February 1. A week later, Kasich and Cruz placed in second and third, respectively, behind Trump in the Granite State's first-in-the-nation primary.
The prime-time event Saturday will be one of the smallest Republican main debates so far in this election cycle, because the crowded field has dwindled significantly in recent weeks. Unlike most of their other debates, there won't be a so-called undercard.
Coming off of his win in New Hampshire, Trump likely will continue his criticisms of Cruz and Rubio. Eyes will be on Rubio, who blamed his disappointing fifth-place finish in New Hampshire on his most recent debate performance. At the February 6 presidential forum, the freshman senator stumbled on his words by twice repeating the same talking points, almost verbatim.
The two remaining governors in the race, Kasich and Bush, both were pleased by their results in New Hampshire. Kasich, whose campaign had failed to gain much national attention until this week, said he loved the feeling of "being underestimated." He likely now will be more vocal on stage. And Bush told his supporters his fourth-place finish in the Granite State meant his campaign "wasn't dead."
Carson's campaign is also still alive, despite losing momentum from last fall—when he was Trump's closest contender—and despite the candidate returning home in between the Iowa caucuses and New Hampshire primary to grab "fresh clothes." As most of the other major candidates rushed to New Hampshire ahead of the primary, Carson took a brief detour home to Florida. Some incorrectly speculated that his decision meant he would leave the race.
Former Virginia Governor Jim Gilmore suspended his campaign Friday, just hours after he became the only candidate who failed to qualify for Saturday night's debate. He joined Carly Fiorina, the former chief executive officer of Hewlett-Packard, and Chris Christie, the governor of New Jersey, in ending their campaigns this week after poor showings in New Hampshire. Three other candidates dropped out of the race earlier this month—former Pennsylvania Senator Rick Santorum, Kentucky Senator Rand Paul and former Arkansas Governor Mike Huckabee. Their decisions are expected to provide more speaking time to the remaining presidential hopefuls.
CBS News will host Saturday's event, which begins at 9 p.m. ET. Viewers can watch it live on the CBS Television Network or stream it on CBSNews.com. CBS Radio News also will offer live coverage to its affiliates.
John Dickerson, political director of CBS and anchor of the network's Face the Nation, will moderate. He will be joined by two panelists, CBS's chief White House correspondent, Major Garrett, and The Wall Street Journal columnist Kimberley Strassel.
After Saturday, the candidates aren't scheduled to debate again until the end of the month, after both the South Carolina primary and the Nevada caucuses.
What You Need to Know for Saturday's Republican Presidential Debate | U.S.