What To Expect As Lawmakers Conclude Impeachment Inquiry Against Andrew Cuomo
New York legislators provided an updated timeline Monday into their impeachment investigation against Governor Andrew Cuomo.
"We anticipate that this process will be concluded very soon," Assemblyman Charles Lavine said at a news conference. "And when I say very soon, I'm speaking about several weeks."
Since March, the Assembly has been investigating whether there are grounds to impeach the governor over sexual harassment allegations. Calls for Cuomo's removal mounted last week after Attorney General Letitia James released a report finding he sexually harassed 11 women, including current and former employees.
The judiciary committee held an executive session Monday with Davis Polk & Wardwell, the law firm hired to conduct an independent investigation into Cuomo's conduct in office.
The independent investigators are also looking into Cuomo's handling of coronavirus in nursing homes and allegations related to the use of state resources in connection with his recently released memoir.
The committee will hold two more executive sessions with the law firm on August 16 and August 23. Those briefings are generally closed to the public.
Next week, committee members will also be able to access the full evidence of the attorney general's probe, as well as information that's been gathered and prepared by outside investigators. The evidence will include transcripts, recordings of witness depositions, Cuomo's deposition, documents and other materials.
Public hearings on the matter could begin later this month, after August 23. One expert will be invited to testify on sexual assault and harassment, and another will address the impeachment process itself under the New York State Constitution.
"After the committee has completed its review of the evidence, it will make a recommendation to the full assembly on whether to proceed with impeachment against Governor Cuomo," Lavine said.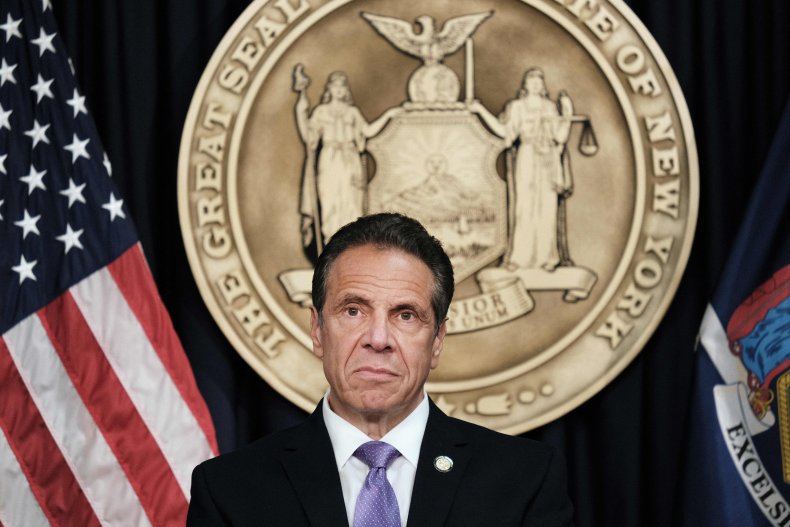 Cuomo has strenuously denied all allegations, stating that he never touched anyone inappropriately or made unwanted sexual advances. His attorney also issued an 85-page rebuttal of the attorney general's report.
The governor will cooperate with the Assembly and its investigators in their impeachment probe, spokesperson Richard Azzopardi said last week in a statement.
Cuomo has until 5 p.m. on Friday to submit any additional evidence or written submissions to the judiciary committee.
Cuomo's lawyer, Rita Glavin, said Monday that the governor hasn't been treated fairly in the investigations.
"There has to be fairness here, and that has not happened," Glavin told MSNBC. "You're talking about impeaching a sitting governor, and it's not 11 women that are saying that he fondled them and that he sexually harassed him. It is much smaller than that and the most serious of them is not true."
Assembly Speaker Carl Heastie said Monday that the Cuomo investigation must be done right but also in an "expeditious" manner.
"We are at a historic moment in our state's modern history," Heastie said at the press conference. "For the first time in more than 100 years, the assembly is undertaking an impeachment investigation of a sitting governor."
Update (8/9/2021, 4:15 p.m.): This story has been updated to include remarks from Cuomo's attorney.