What to Expect From Meghan Markle's First Court Showdown With the 'Mail on Sunday' As Experts Say the Case Was 'Overblown'
Meghan Markle will fight to keep key aspects of her court case against a British tabloid in a crunch hearing tomorrow, experts tell Newsweek.
The Duchess of Sussex faces the prospect of losing certain parts of her argument that accuse the Mail on Sunday of dishonesty if a judge rules against her.
The former royal is suing over the publication of a letter detailing her emotional torment over the collapse of her relationship with her father, Thomas Markle Sr.
Her action is based on privacy, copyright and data protection laws, but her lawyers have also included allegations the Mail on Sunday was deceitful in the way it pursued the story in February last year.
Now the newspaper's legal team is asking judge Mr. Justice Warby to exclude a series of those elements of her case.
Gavin Miller QC, of Doughty Street Chambers, told Newsweek: "This is always a big issue with these cases.
"People using privacy to run what is, in reality, a complaint about publicity they don't like and is going to damage their reputation. I think the way the claim has been pleaded is overblown.
"They've turned what ought to be a very straight-forward case about the correspondence and the privacy issues into a sort of public inquiry into the Mail's journalism over a long period.
"There's a debate about whether the court should allow these kinds of things to go on.
"I think the court will pare the claim down from the way it's been pleaded and narrow it down. I think the court will do that and it should be done."
He added: "The core of the action is really privacy. That's her essential grievance."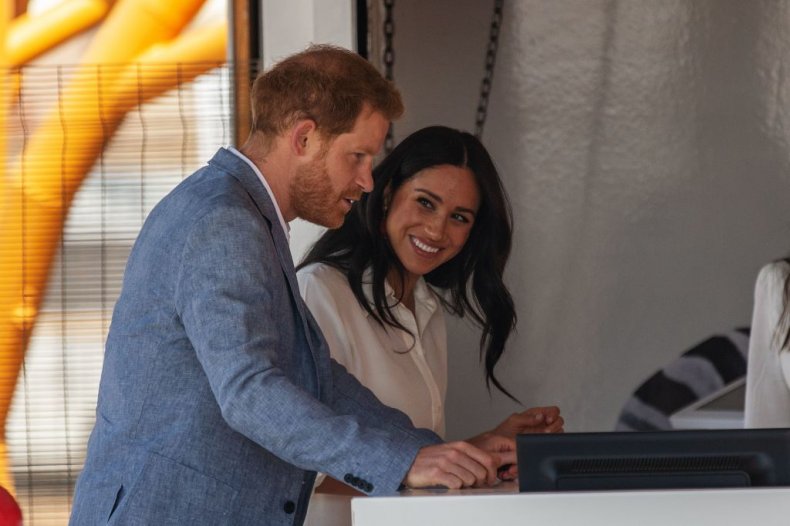 Miller said Meghan is likely to overcome her first hurdle in the privacy aspect of the case, demonstrating the letter was private.
However, the Mail on Sunday's lawyers will then argue Markle Sr. had been attacked by a group of Meghan's celebrity friends in an article they did with People.
They will claim the friends mischaracterized the letter, sent by Meghan to her father in August 2018, as friendly and thereby make the case Markle Sr. had the right to defend himself offering the letter as proof.
Mark Stephens of Howard Kennedy has represented the likes of Princess Diana and Julian Assange. He told Newsweek not only will Meghan have to testify, but her anonymous friends may do too.
Stephens said: "There's a basic tenet of the law that if you attack somebody then they have the right to reply to that attack.
"So this has become a very high stakes game for Meghan because ultimately it gets into a situation of whether she's telling the truth. All of her five friends are going to have to come into the case. They're going to have to be cross-examined, she's going to have to be cross-examined.
"The Mail on Sunday's QC is a brilliant cross-examiner. Even if she wins the case on a technicality she's going to lose the war. She's going to have huge lumps taken out of her reputationally."
Professor Tim Luckhurst, principal of South College at Durham University, said: "If Meghan was a private citizen and had approached one of the country's top lawyers I think she would have been advised that this was a terrifically risky case.
"It is one of the pitfalls of wealth and prestige that one imagines that one has an advantage in law.
"The British courts don't tend to confirm that assumption."
The Duchess of Sussex's lawyers say the letter contained her "deepest and most private thoughts and feelings."
And they say it was sent during "a time of great personal anguish and distress" in the months after her 2018 Windsor Castle wedding to Prince Harry.
When she announced the action, Prince Harry issued a statement condemning the U.K. media in strong terms.
He described Meghan as "one of the latest victims of a British tabloid press that wages campaigns against individuals with no thought to the consequences—a ruthless campaign that has escalated over the past year, throughout her pregnancy and while raising our newborn son."