What Experts Have Said About a Second Wave of Coronavirus in the U.S.
The rate of coronavirus cases has begun to decrease in a number of areas in the U.S., but health experts have warned that there is still a potential for a second wave of cases.
Despite the positive signs in these states, and other areas of the U.S., prominent health experts have cautioned the speed at which Americans return to their normal lives, as it creates an increased chance for a second wave of cases.
During a recent interview with The Washington Post, director of the Centers for Disease Control and Prevention, Robert Redfield, warned that a second wave of cases could resurface during the start of flu season next winter.
"There's a possibility that the assault of the virus on our nation next winter will actually be even more difficult than the one we just went through," Redfield told the Post. "And when I've said this to others, they kind of put their head back, they don't understand what I mean.
"We're going to have the flu epidemic and the coronavirus epidemic at the same time," he added.
According to the Post, Redfield noted how having two outbreaks of different respiratory illnesses, like the flu and coronavirus, would place an incomprehensible strain on health care systems across the country.
Dr. Anthony Fauci, director of the National Institute of Allergy and Infectious Diseases, made similar comments about a second wave of cases, during a White House coronavirus task force press conference in March.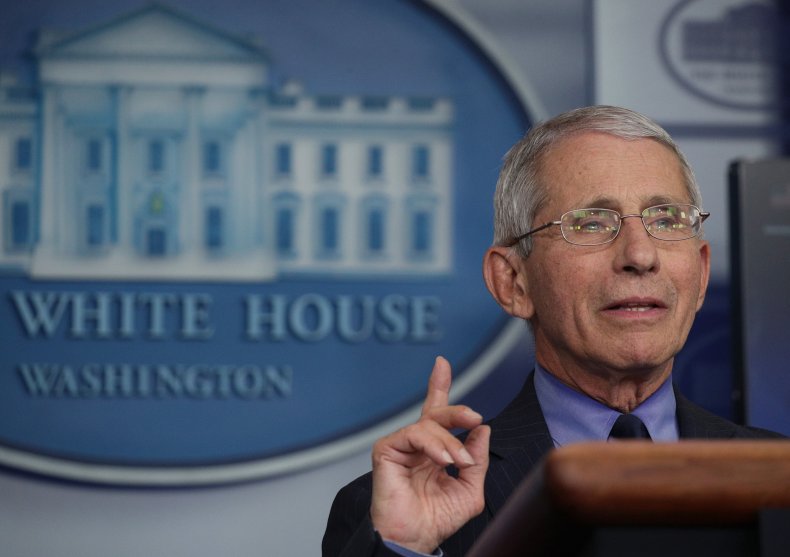 "In fact, I would anticipate that that would actually happen because of the degree of transmissibility," Fauci told reporters when asked about the re-emergence of the virus.
While Fauci suggested that a second wave of coronavirus cases was imminent, he noted that the U.S. would be able to handle the outbreak better.
"However, if you come back in the fall, it will be a totally different ballgame of what happened when we first got hit with it in the beginning of this year," Fauci added. "Our ability to go out and be able to test, identify, isolate and contact trace, will be orders of magnitude better than what it was just a couple of months ago."
While speaking with Newsweek, Dr. Leana Wen, an emergency physician and public health professor at George Washington University, made similar remarks about the potential chance for a second wave of cases. Wen is also the former Baltimore Health Commissioner.
"This is what we anticipated all along, that there could be another wave in the fall, that coincides with flu season, and therefore you get the double whammy," Wen told Newsweek. "That could seriously overtask and overwhelm our health care system."
Wen also noted that she believes there is a high chance for a second wave even before flu season, as more states begin to reopen their economies, lifting many restrictions that were imposed to slow the spread of the virus.
"There could well be a second wave, as restrictions are being loosened in states across the country," Wen said. "There could well be a second wave of resurgence of COVID-19 infections and deaths in the next month, as a result of restrictions being prematurely loosened."
As of Wednesday, there are over 825,000 confirmed cases of the new coronavirus in the U.S., as well as at least 45,075 deaths, according to a tracker provided by Johns Hopkins University.