Cathay Pacific Spells Own Company's Name Wrong on New Plane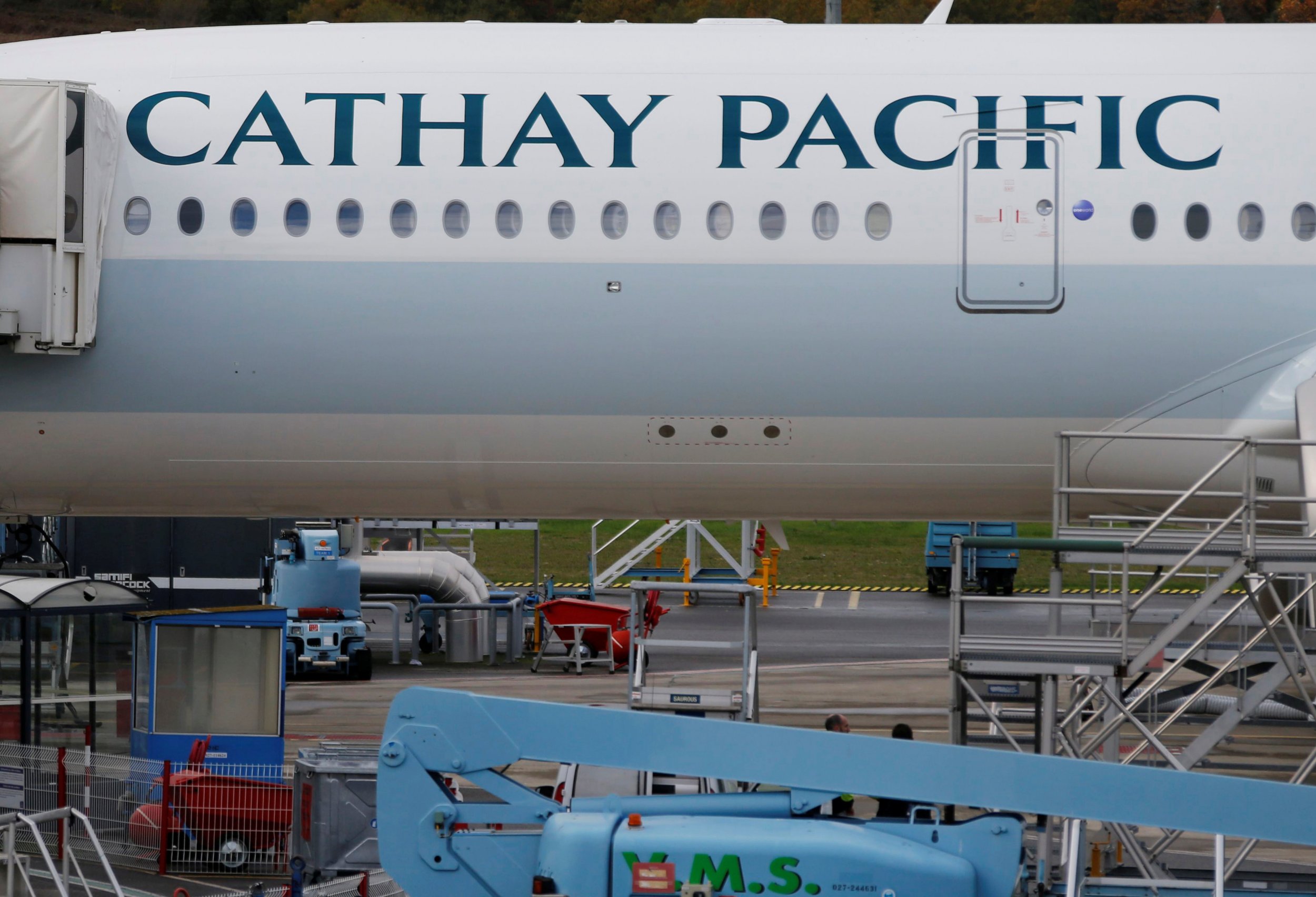 For their efforts in painting the side of a Cathay Pacific plane, staff probably should have received an F— which is more than the Boeing 777-367 they were working on got.
The plane had arrived at its Hong Kong hub from Xiamen in China, where it had undergone maintenance.
Travelers soon spotted that instead of its full name, "Cathay Paciic" was emblazoned instead on the fuselage, the BBC reported.
They informed the airline who, upon seeing the humorous side, tweeted an image of the plane with the message "Oops, this special livery won't last long! She's going back to the shop!"
The airline described it as a genuine mistake although it did spark some rumors of sabotage.
An engineer for Haeco told the South China Morning Post: "The spacing is too on-point for a mishap. We have stencils. Should be a blank gap in between letters if it was a real mistake I think."
The newspaper reported that the error is likely to cost several thousand dollars and that it was unclear who the culprit was.
On social media, many responded to the mistake. Aghiad Haloul wrote: "No f's were given that day." Derek Zappia wrote: "I guess the 'F' isn't working on someone's keyboard...While another tweeted: "What f-stop setting did you use to take this photo?"
Suleman Siddiqui posted on the Hong Kong Aviation Discussion Board Facebook forum (via SCMP): "Maybe have your painters be literate in English. That would be a good idea."
It is not the first time that Cathay has made a mistake with the painting of its planes. One of its earliest planes had it logo just behind the cockpit appear back to front, the SCMP reported.