What Is Facebook Secret Crush? How the Dating Feature Works and Where It's Available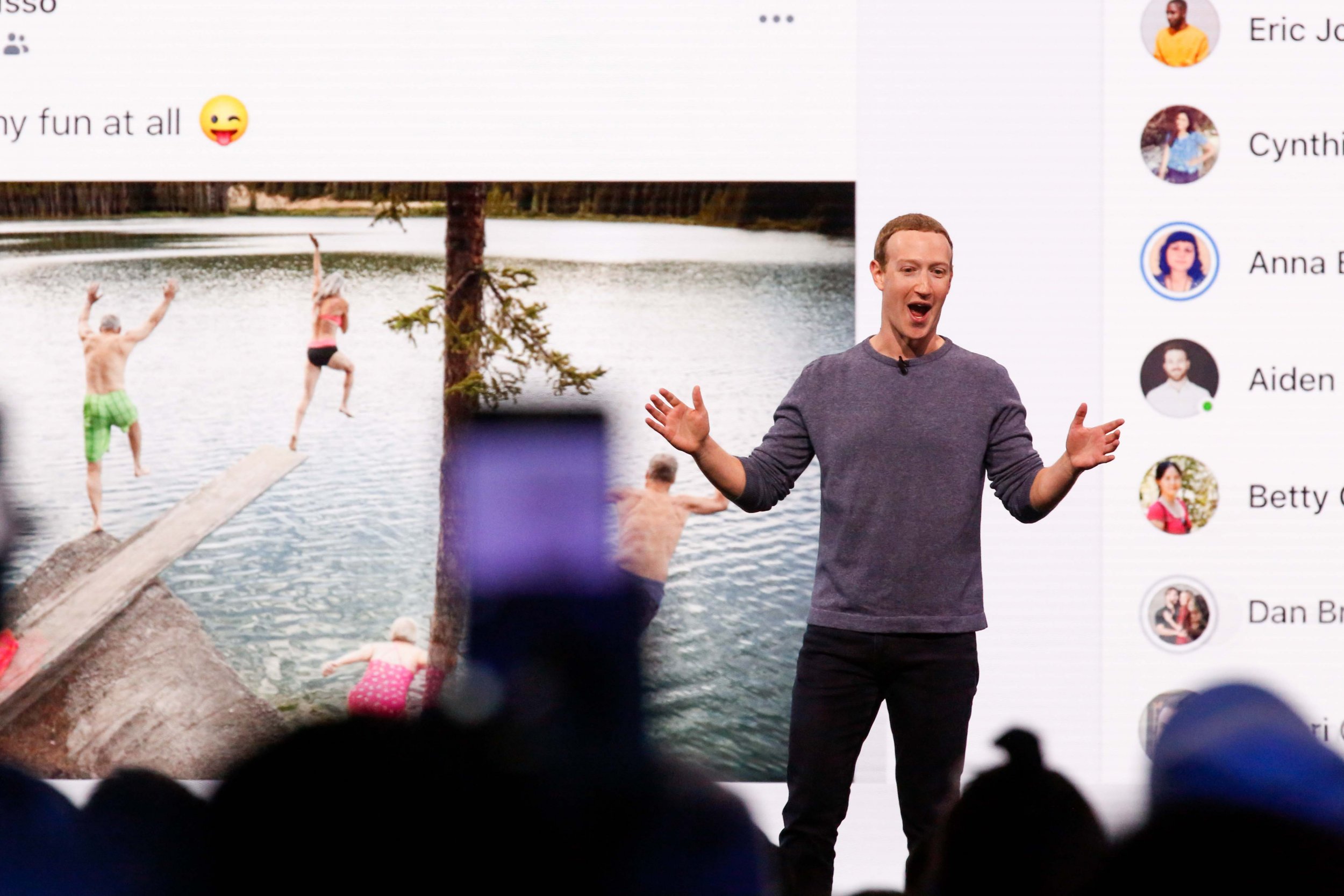 Facebook has made headlines after numerous privacy scandals but this time the news is over a more light-hearted subject. The social network unveiled a new feature known as "Secret Crush," to it's Facebook Dating page; which seems to be an ode to Facebook's origins — as a hot-or-not website for college students, according to a Wired report.
During Facebook's annual F8 conference Tuesday, developers announced the Tinder or Bumble-esque feature. Users can add people from their friends list to their "Secret Crush" list and the perspective person will get a notification that reads "A friend added you as a secret crush." If the feelings are mutual, the identity of the crusher will be revealed.
If there are not mutual feelings, identities remain hidden. Users can identify up to nine people as their "Secret Crush."
The feature isn't available yet in the U.S. but, starting Tuesday, users in South America and Asia, including the Philippines, Vietnam, Singapore, Malaysia, Laos, Brazil, Peru, Chile, Bolivia, Ecuador, Paraguay, Guyana, Uruguay and Suriname, can access the "Secret Crush" feature.
For now, Facebook Dating remains only accessible through the mobile app and is only available for users 18 and older. The dating portion of the social platform is free and there are no paid advertisements or features, according to The Verge.
Along with announcing "Secret Crush," Facebook's Founder and CEO Mark Zuckerburg revealed steps on how the network "will build a privacy-centered social platform."
"Privacy gives us the freedom to be ourselves. It's no surprise that the fastest ways we are all communicating online are private messaging in small groups and in stories," Zuckerburg told the F8 Conference crowd. "I know that [Facebook] doesn't exactly have the strongest reputation on privacy right now, to put it lightly."
With an emphasis on "the future is private," Zuckerburg and accompanying keynote speakers detailed ways the social network is planning to improve over the course of the year.
Business Insider first reported that the Zuckerberg-led social network had admitted to having taken email address books from users without their consent. The ingested data was used to help improve internal systems, including targeted advertising and account connections.
According to the company, the issue stemmed from a feature that was designed to let users upload their email contacts when they signed up to help them find friends on the platform. When the feature was changed in May 2016, language telling users their contacts would be uploaded to Facebook was removed in error — but the process remained active.
Earlier this month, The Daily Beast reported that the network had asked new users to hand over email account passwords when signing up to the platform — a big cybersecurity no-no. Now, Facebook has confirmed that about 1.5 million people were affected in this latest privacy scandal.
The privacy issue was discovered by cybersecurity researcher Mike Edward Moras, who tweeted about it on March 31. He raised concerns that a "see how it works" feature was not clickable at the time.