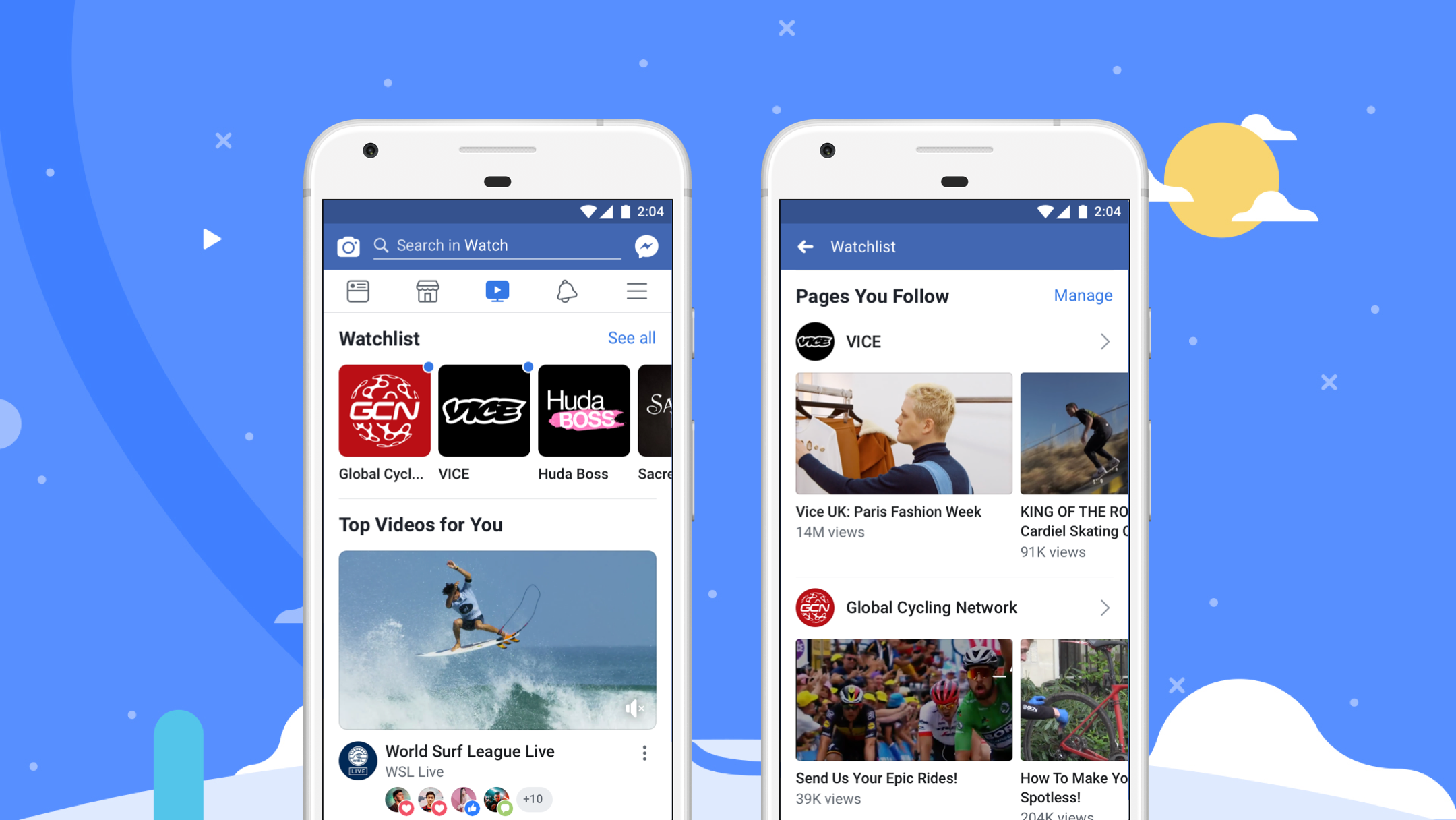 Facebook has finally released its video streaming service Watch to users outside of the United States.
The YouTube competitor was unveiled in the U.S. more than a year ago and will now make its way to all other countries, Facebook has confirmed. Watch allows Facebook users to watch episodic TV content made for the platform by creators. It has even been used to broadcast live Major League Baseball games in the United States.
According to Facebook, Watch attracts more than 50 million people each month for at least one minute of video viewing. The service has also grown exponentially—around 14 times the size since the beginning of 2018.
Facebook head of video Fidji Simo said Watch would be viewable on mobile devices and computers along with Apple TV, Samsung Smart TV, Amazon Fire TV, Android TV, Xbox One, and Oculus TV.
"We launched Watch in the US a year ago to give people a place on Facebook to find shows and video creators they love and to start conversations with friends, other fans, and even creators themselves," Simo said. "Over the past year, we've made the experience more social.
"Taking Watch global also means new opportunities for creators and publishers around the world. We're expanding our Ad Breaks program so more partners can make money from their videos, and we're offering new insights, tools and best practices for Pages in Creator Studio."
In June, Instagram (which is owned by Facebook) launched a similar service—Instagram TV. A one minute limit on videos was removed, as Instagram staff pushed for vloggers to create content that lasts around 10 minutes.
The maximum length of a vlog has now been extended to one hour (with a minimum of 15 seconds). IGTV was given a dedicated button in the top right hand corner of the photo feed. The video will stick to a portrait orientation (as opposed to YouTube's landscape) and be capable of recording 4K-quality footage. Videos are capable of linking out to creator accounts and will offer monetization.
Snapchat runs a similar feature named Discover. Instagram's IGTV may aim to bridge the gap between Discover and YouTube—semi-professional content in a 10-minute window.
Facebook, and particularly Instagram, are no strangers to being inspired by Snapchat features. After Snapchat chief executive Evan Spiegel knocked back an offer from Facebook to purchase the company, Instagram has adopted several key components of the app—none more notable than the "stories" feature, which lets users upload a series of photos in one day.