This Is What Fashion Week Thinks Women Will Be Wearing in 2019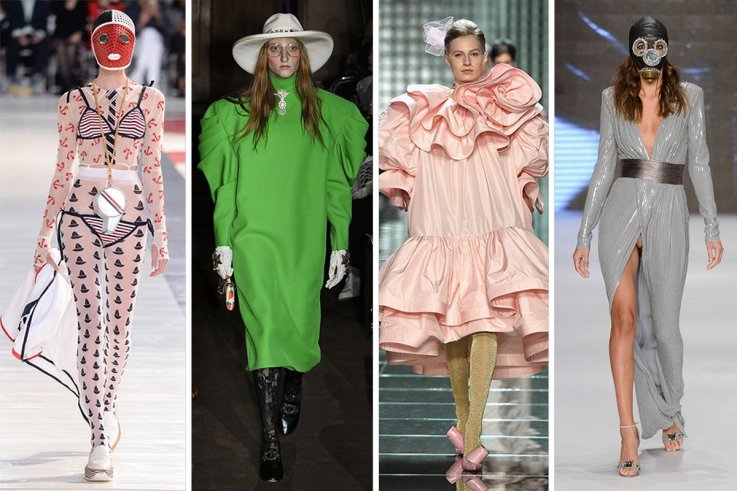 Pack up your Chanel and unglue yourself from Instagram—this season's Fashion Week has finally wrapped up.
Over the last month, London, Paris, Milan and New York have all been showcasing key womenswear trends for spring and summer of 2019, amid the usual glossy hoopla that surrounds the fashion world's biggest month.
Beauty editors have already pounced on the key trends, which include snakeskin, neon accessories and utility wear. But that's merely scratching the surface of what was on offer during the fashion spectacular.
We're celebrating the part of fashion week that doesn't often make it into the magazine editorials on what to wear next spring. Instead, we've collected some of the most brilliantly silly looks that designers draped over their long-suffering models.
The special prize this season goes to Italian streetwear brand GCDS. They didn't stop at the clothes, but went a step further to re-imagine the model's anatomy itself in the funniest catwalk show of the season.
A shout out is also due to American designer Thom Browne, who debuted one of the season's most unusual aesthetics in Paris last week. Vogue wrote that "blue-and-white–striped wood huts decorated with American flags and lifeguard towers that were erected on the runway today called to mind Nantucket's sandy shores." We were too distracted by the model's horrifying gimp masks to notice.
Designers drew inspiration from some unusual sources this year, including, but not limited to, Pokemon, a nuclear apocalypse, haunted ragdolls and cigarette-puffing babies. And while we admire the creativity and chutzpah on show, the idea of actually going outside in any of these outfits induces a flush of horror.
From Vivienne Westwood to Christian Dior, this is a celebration of the latest Fashion Week's most ludicrous looks.