What Is 'Fast' Eddie Clarke's Cause of Death? Legendary Motorhead Guitarist Dead Aged 67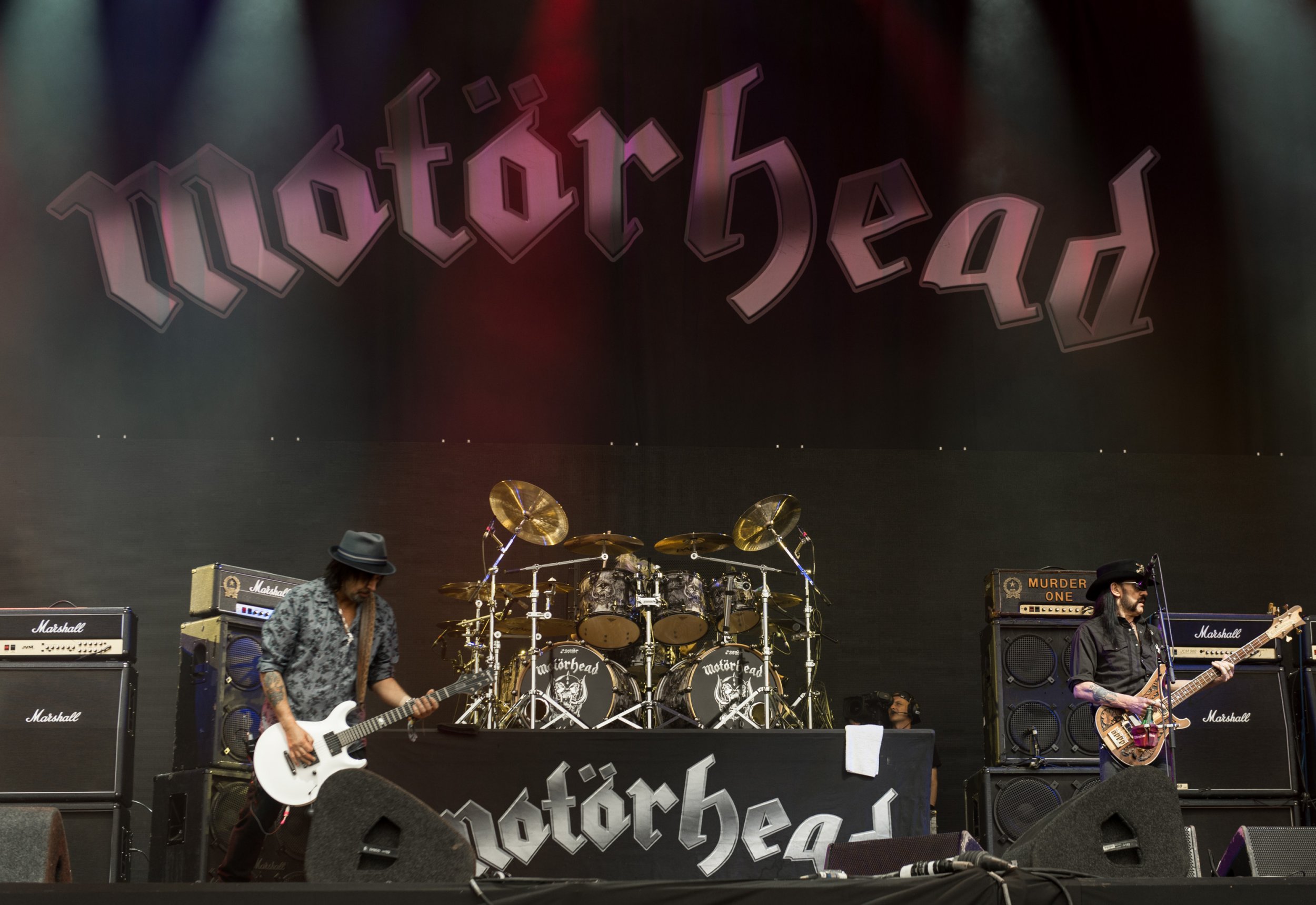 "Fast" Eddie Clarke, who was the last surviving member of Motorhead's most successful lineup, has died aged 67 after a battle with pneumonia.
The announcement was made on the rock band's official Facebook page Thursday morning. Clarke died Wednesday.
"We are devastated to pass on the news we only just heard ourselves earlier tonight...Edward Allan Clarke - or as we all know and love him Fast Eddie Clarke - passed away peacefully yesterday," said a message on the Motorhead Facebook page. "Ted Carroll (who formed Chiswick Records) made the sad announcement via his FB page, having heard from Doug Smith that Fast Eddie passed peacefully in hospital where he was being treated for pneumonia."
Clarke was Motorhead's guitarist at the height of the band's success. He played alongside frontman and lead vocalist Lemmy Kilmister and drummer Phil "Philthy Animal" Taylor on six albums, from their debut release, Motorhead , in 1977 through their fifth album, Iron Fist , released in 1982. He can also be heard on the classic album Ace of Spades, released in 1980.
Clarke quit Motorhead shortly after the Iron Fist album release. There was tension between Clarke and Lemmy during the recording process and Clarke was also displeased with the album.
In his 2002 memoir, White Line Fever, Lemmy recalled: "Eddie used to leave the band about every two months, but this time it just so happened that we didn't ask him back. We didn't try to persuade him, which is why he stayed away—that surprised him a bit. But we were just tired of him because he was always freaking out and he was drinking a lot back then."
In the Motorhead documentary The Guts and the Glory, Clarke explained, "It wasn't so much the album, I think it was the attitude the album was made [with] was what made it not good. For me, whenever I play it, I can feel it's not quite right. The songs would'a been better had we been working as a unit."
After leaving Motorhead, Clarke formed the band Fastway with UFO bassist Pete Way.
He reunited onstage with Lemmy and Taylor in November 2014 to perform Motorhead's classic "Ace of Spades."
Taylor died November 11, 2015, aged 61. Lemmy died five weeks later, on December 28, aged 70.