What is a Fatberg? The Gross Grease Giants Threatening Cities
Fatbergs can reach 6 feet tall and weigh as much as four humpback whales.
Fatbergs are a growing scourge infesting cities around the world—some are more than 800 feet long and weigh more than four humpback whales. These gross globs, which can cause sewer systems to block up and even overflow, have been plaguing the U.S., Great Britain and Australia for the past decade, forcing governments and utilities companies to send workers down into the sewers armed with water hoses, vacuums and scrapers with the unenviable task of prying them loose.
The public's fascination has only increased in recent years: When the Museum of London put a slice of an 820-foot-long fatberg on display, it led to a marked increase in attendance—and even inspired a play, Undermined: The Fatberg Musical.
"It is hard not to think of [fatbergs] as a tangible symbol of the way we live now, the ultimate product of our disposable, out of sight, out of mind culture," wrote journalist Tim Adams in The Guardian. Where do fatbergs come from? What threat do they pose? We're glad you asked.
What Are Fatbergs?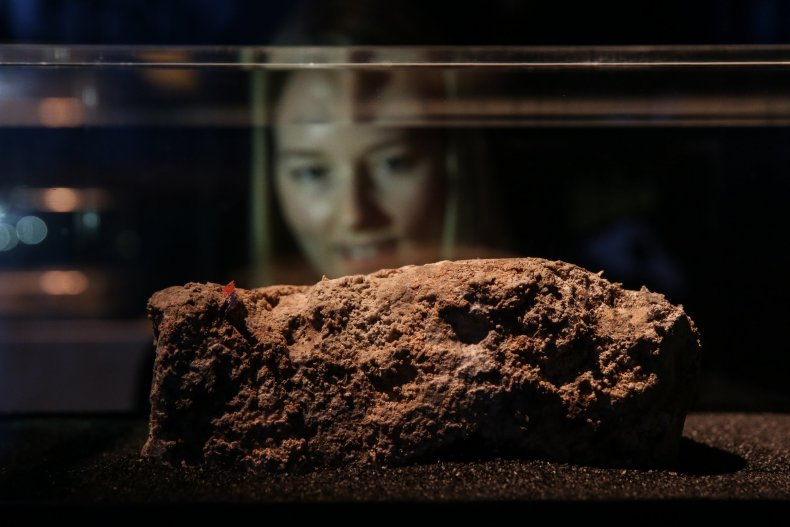 At their core, fatbergs are the accumulation of oil and grease that's been poured down the drain, congealing around flushed nonbiological waste like tampons, condoms and—the biggest fatberg component of all—baby wipes. When fat sticks to the side of sewage pipes, the wipes and other detritus get stuck, accumulating layer upon layer of gunk in a sort of slimy snowball effect.
It's a relatively recent phenomenon: Wet wipes have been available since the 1960s, but it wasn't until the mid-2000s that they were marketed to adults as an alternative to conventional toilet paper. Many wipes are labeled flushable, but most won't actually break down in a sewage system. Fatbergs also collect other kinds of debris—London fatbergs have been cracked open to reveal pens, false teeth and even watches.
Restaurants are a big contributor to fatbergs: Thames Water, the London utilities company, found nine out of 10 fast-food eateries lacked adequate grease traps to stop fat from entering the sewers. Homeowners also contribute to the problem by pouring grease and fat down the sink—In 2018, the U.K.'s Channel 4 found that 90 percent of a London fatberg was composed of cooking fat. (Fatbergs are particularly prevalent during the Christmas season.)
The graphic below, provided by Statista, illustrates some of the largest fatbergs found in the U.K.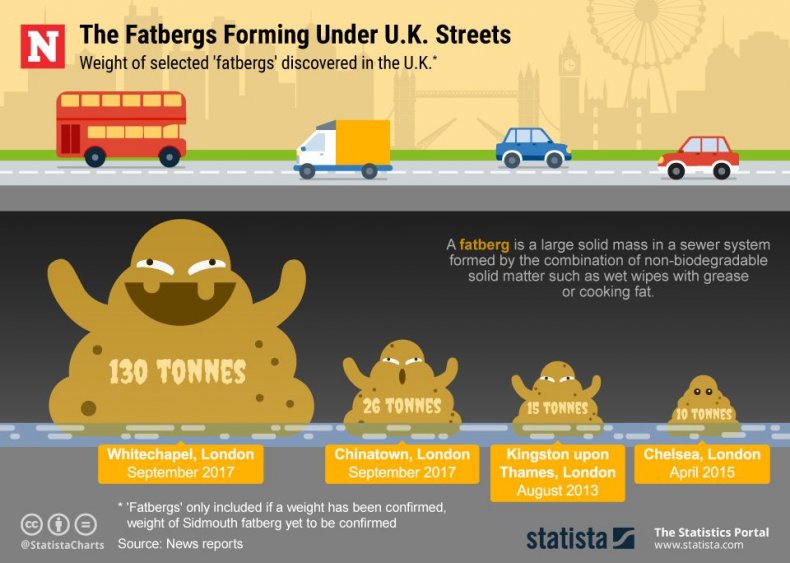 Even though its component materials are soft, fatbergs themselves can be tough as rocks. They're a particular menace in British cities, where narrow Victorian-era plumbing is easily overwhelmed by blockages and the population far exceeds what the system was built to accomodate. Researchers have found a host of dangerous bacteria in fatbergs, including listeria and e.coli.
Fatbergs are placing an increasing financial burden in cities throughout the world. Clearing "grease backups" costs New York City more than $4.65 million a year. The U.K. spends about $130 million annually clearing roughly 300,000 fatbergs from city sewers. Even a smaller city like Fort Wayne, Indiana, shells out $500,00 annually to get grease deposits out of sewers. And the cost is usually passed along to customers through their water bills.
How Do Experts Remove Fatbergs?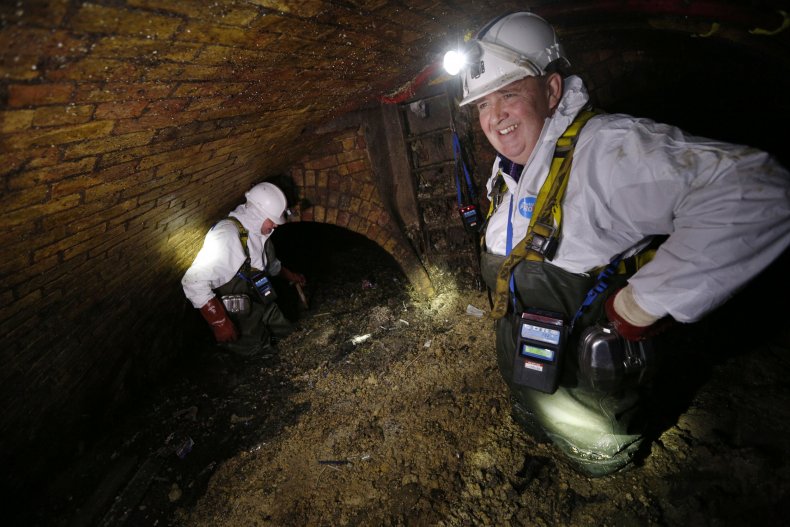 Fatberg removers are the true heroes of the modern municipal industry. When the monster fatberg of 2017 formed beneath London borough of Whitechapel, it became a celebrity sensation and was given the nickname "Fatty McFatberg." The disgusting mass weighed 130 tons, the same as 11 double-decker buses. "It's basically like trying to break up concrete," Thames Water's Matt Rimmer told the BBC.
Eight workers dressed in gas masks and protective suits attacked the blockage with high-pressure hoses, sucking up the pieces into tankers. Had the fatberg not been discovered in time, it would have caused raw sewage to bubble up into London's streets and homes.
Fatbergs are notorious for their fetid smell, which can make even the hardiest sewer workers gag, and chipping away at one can release noxious gases. Dozens of feet underground, the sewers are stifling hot, making for a deeply uncomfortable working environment. The fatberg removal job is hardly well-rewarded either—starting salary for a London sewage flusher is just £19,000 ($25,000).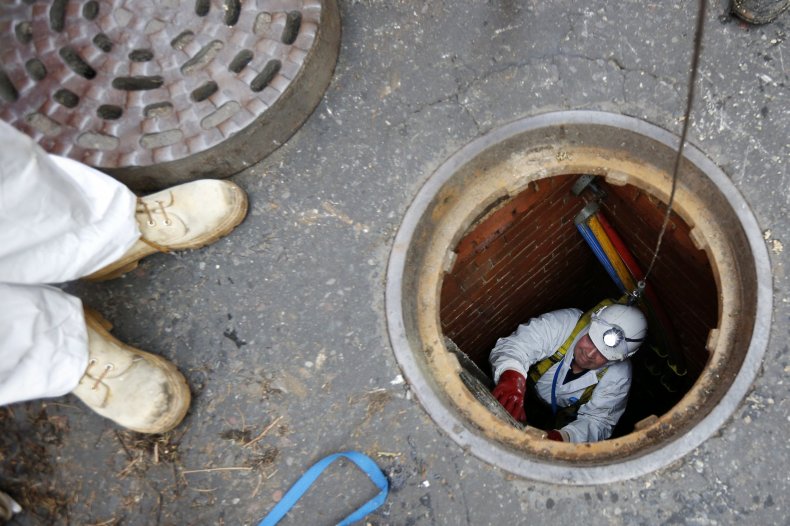 Still, a good use was found for the debris, which was once London's biggest fatberg—it was chopped up and converted into nearly 2,700 gallons of biodiesel. "The Whitechapel fatberg will get a new lease on life as renewable, biodegradable fuel powering an engine instead of causing the misery of sewer flooding," said waste network manager Alex Saunders.
Around the same time that Fatty McFatberg was gaining major press attention, a smaller cousin was forming in Baltimore's sewers. Described by the Department of Public Works as the size of "a good chunk of a city block," the Baltimore fatberg was removed with a high-pressure water jet, a scraping device and a vacuum truck. A year later, officials in Detroit removed a fatberg from the sewers that was 6 feet tall and 100 feet long. The largest fatberg on record was a 209-foot long mound found in the seaside town of Sidmouth, England, some 160 miles from London.
New technologies are being developed to deal with the problem: Lipobak, a German start-up, has created a special microorganism solution designed to eat fat. Although bacterial solutions have had limited effect in the past, Lipobak says its formulation can survive the extreme temperatures and harsh chemicals found in sewers.
How Do We Stop Fatbergs From Forming?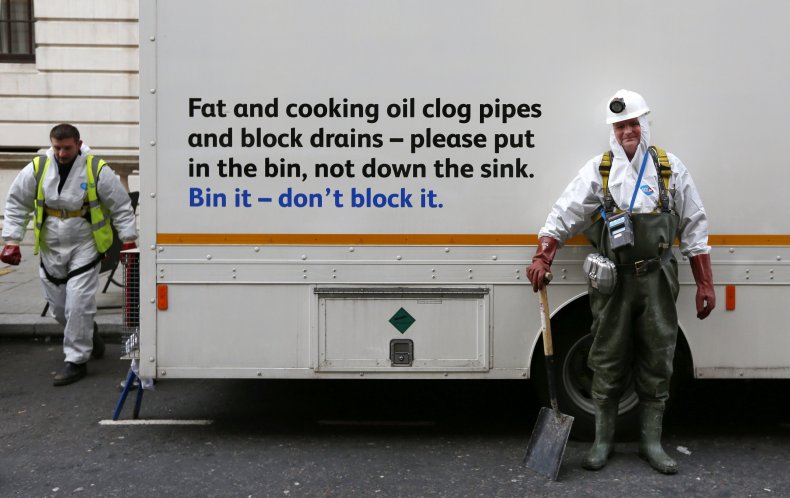 The key to fatberg prevention is remembering the four Ps: Pee, poo, puke and (toilet) paper are the only things that should be flushed. Everything else—including so-called flushable wipes—should be chucked in the trash instead. Tampons, cotton balls, diapers, paper towels and condoms should definitely never be flushed.
But it's not just bathroom habits that need to be addressed: Many people believe that adding dish soap to oily residue on pans and fryers means the waste won't clog pipes. That's a myth—instead, keep a small tub handy to pour cooking grease into and safely dispose of the tub in the trash.
Increasingly, cities are working to educate residents about the fatberg problem: In 2019 the New York City Department of Environmental Protection launched a public-awareness campaign with subway posters in English and Spanish encouraging riders to "Trash it. Don't Flush it." In 2016, Thames Water even released a Christmas song on YouTube: "Jingle Bells, Sewer Smells."
This article has been updated with the addition of an infographic.