Dr. Anthony Fauci has come under fire over what some consider to have been a wavering position on COVID-19's origin after it was revealed on Sunday that three researchers at the Wuhan Institute of Virology in China had become sick in November 2019, according to an intelligence report.
The timing of staff illnesses at the Wuhan lab has raised questions about whether COVID-19 originated and evolved in a natural environment, or at the Chinese facility.
Dr. Fauci, director of the National Institute of Allergy and Infectious Diseases (NIAID), recently indicated that he was not entirely convinced that the virus originated naturally, and called for the origins of the virus to continue to be investigated by national and international authorities.
But his position seemed to contradict a previous claim the top U.S. infectious disease expert made, arguing that scientific evidence leaned "very strongly" toward COVID-19 not originating in a lab environment.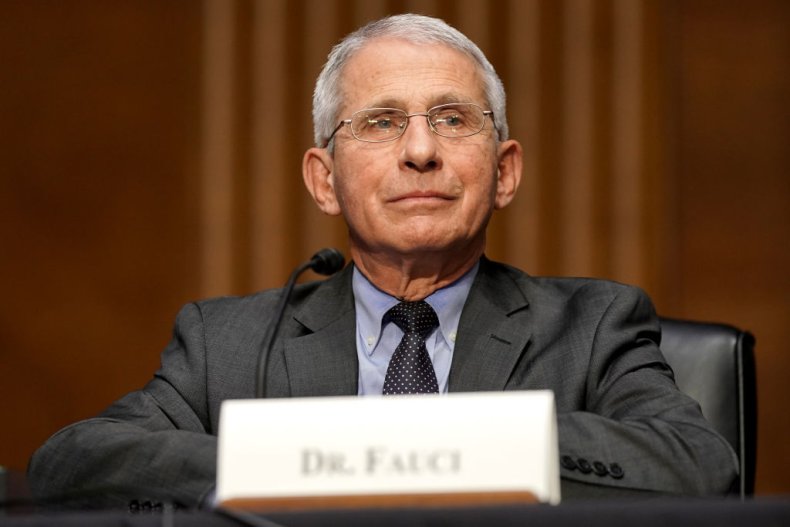 What Dr. Fauci said in 2020
The NIAID director dismissed the Wuhan lab leak theory in a National Geographic interview in May 2020. He told the magazine that it was a "circular argument" and argued that scientific evidence pointed away from the idea.
"If you look at the evolution of the virus in bats and what's out there now, [the scientific evidence] is very, very strongly leaning toward this could not have been artificially or deliberately manipulated," he reportedly told National Geographic.
He added that "everything about the stepwise evolution over time" strongly indicated that the virus evolved in nature to its present form.
What Dr. Fauci said recently
Dr. Fauci told the Poynter Institute on May 11 that he was "not convinced" that COVID-19 had developed naturally, and said authorities needed to continue to find out "exactly what happened."
"Certainly, the people who've investigated have said it likely was the emergence from an animal reservoir that then infected individuals," he said. "But, it could have been something else, and we need to find that out."
Speaking to reporters at a Tuesday press briefing, he said that it was "more likely" that COVID-19 originated as a "natural occurrence," but said the scientific community didn't know "100 percent the answer to that."
"And since this is a question that keeps being asked, we feel strongly... that we should continue with the investigation and go to the next phase of the investigation that the [World Health Organization] has done," he later added. "So, because we don't know 100 percent what the origin is, it's imperative that we look and we do an investigation."
Newsweek has contacted the National Institute for Allergy and Infectious Diseases for further comment.
The Wall Street Journal obtained a State Department fact sheet, issued toward the end of the Trump administration, that claimed that staff at the Wuhan Institute of Virology in China had shown "symptoms consistent with both COVID-19" and seasonal flu in late 2019.
It is believed that COVID-19 began its circulation in Wuhan, China, in November 2019, before later reaching pandemic levels in early 2020.
President Joe Biden ordered U.S. intelligence agencies on Wednesday to investigate the origins of COVID-19. The move indicated the Wuhan lab leak theory was being taken seriously.
But the origin of COVID-19 has not yet been confirmed, and many scientists still believe it may have been the result of the virus transferring from animals to humans.