Here's What the FBI Found in the Emails on Anthony Weiner's Laptop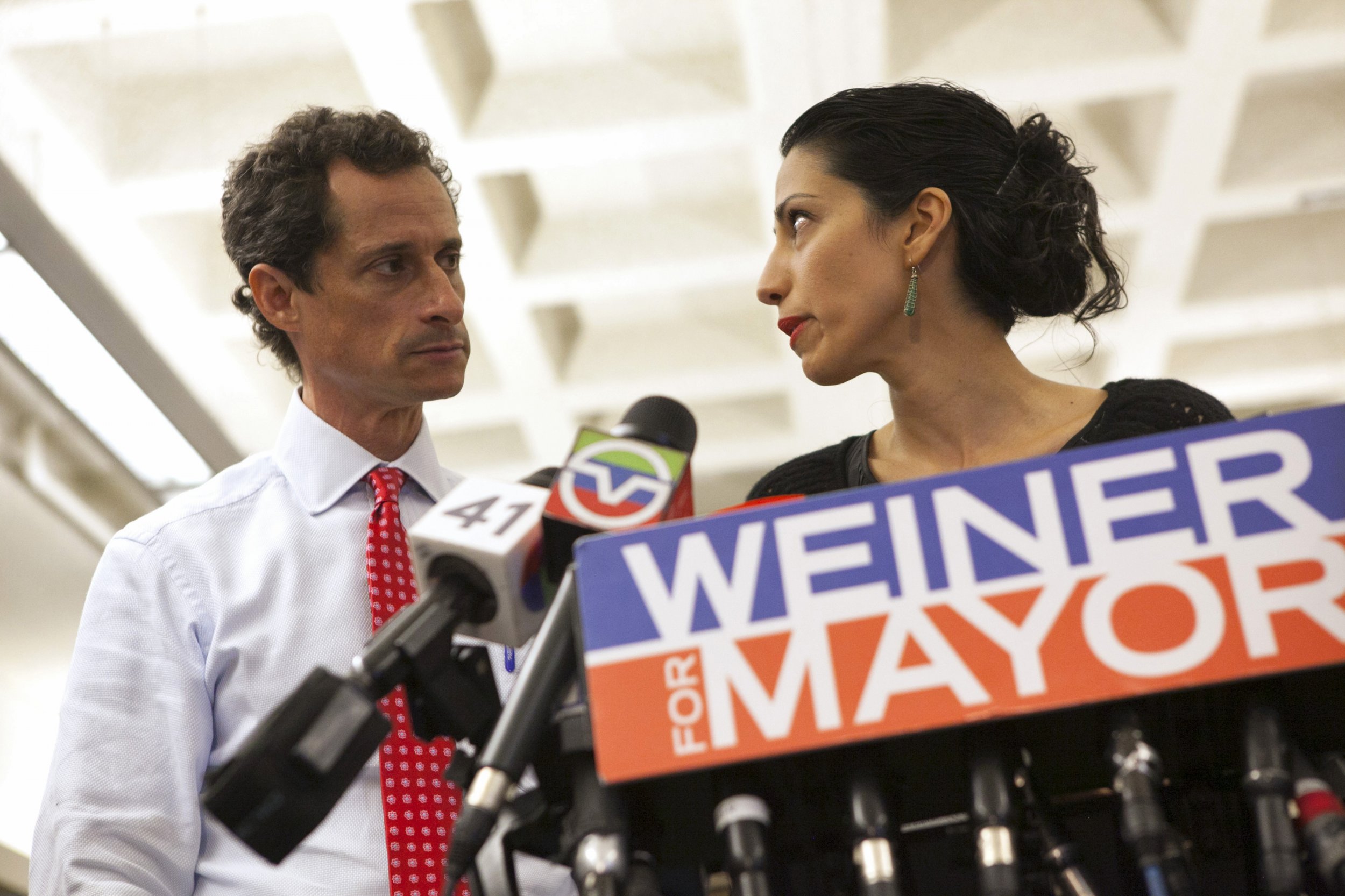 The Federal Bureau of Investigation determined that almost every email discovered in a laptop used primarily by the husband of an aide to Hillary Clinton was a duplicate of previously produced documents or personal emails, a person close to the case told Newsweek. As a result, FBI Director James Comey sent a letter to Congress Sunday saying the new emails have not changed the bureau's earlier decision that no crime occurred with Clinton's use of a private server while she was secretary of state.
Less than two weeks ago, Comey set the election on its head when he informed Congress that his agents had located emails that "appear to be pertinent" to the Clinton investigation. At that point, the FBI did not have a warrant to review the emails, nor had they sought permission from the owners of the laptop to search it. In fact, people involved in the case said, the FBI never asked either the Clinton aide, Huma Abedin, or her husband, former Congressman Anthony Weiner, if they would voluntarily allow for such a search.
The night of the disclosure, Newsweek reported that the emails were from as many as three accounts—one through Yahoo, one on the domain clintonemail.com, and one from an account Abedin used in support of one of Weiner's campaigns for office. Last week, Newsweek learned that that account was through Gmail. In other words, Abedin's personal account provided by the State Department for non-classified emails was not involved. Abedin, who did not know Clinton used a private server for her emails, told the bureau in an April interview that she used the account on the clintonemail.com domain only for issues related to the secretary's personal affairs, such as communicating with her friends. For work-related records, Abedin primarily used the email account provided to her by the State Department.
From the information obtained that first day by Newsweek, it was already clear that, because of the accounts involved, almost all of the documents were going to be duplicates or personal emails. In other words, from the opening moments of this inquiry, there were people in government who already knew what the outcome of this new FBI effort would be, yet it took the bureau another nine days to confirm those details.
Here is where the emails came from. Because Clinton preferred to read documents on paper rather than on a screen, emails and other files were often printed out and provided to her either at her office or home, where they were delivered in a diplomatic pouch by a security agent. Abedin informed the FBI in April that, like many State Department officials, she found the government network technology cumbersome, and she had great trouble printing documents there, investigative records show. As a result, she sometimes transferred emails from her unclassified State Department account to either her Yahoo account or her account on Clinton's server, and printed the emails from there. A person close to the case said she does not appear to have ever forwarded emails to her Gmail account for printing.
Abedin would use this procedure for printing documents when she received emails she believed Clinton needed to see and when the secretary forwarded emails to her for printing. Abedin told the FBI she would often print these emails without reading them. Abedin printed a large number of emails this way, in part because, investigative records show, other staff members considered her Clinton's "gatekeeper" and often sent Abedin electronic communications they wanted the secretary to see. The evening of Comey's announcement, a government official told Newsweek that this procedure for printing documents appeared to be how the emails ended up on the laptop shared by Abedin and her husband.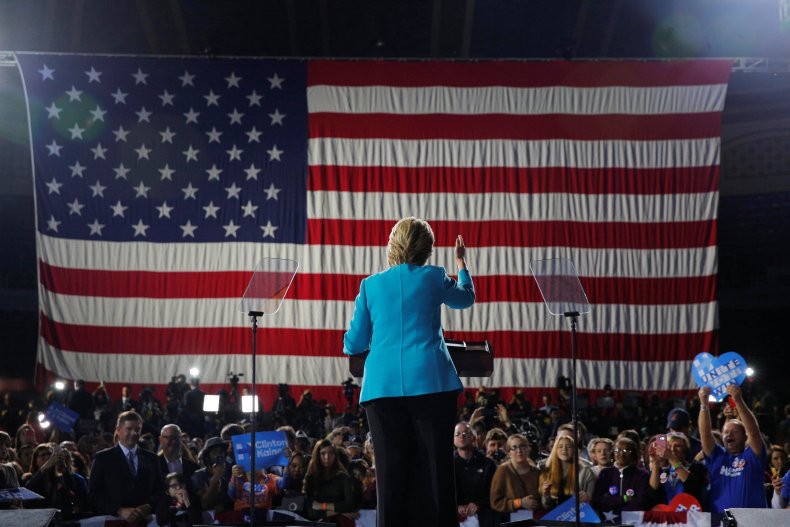 Since then, additional details were developed as to the specifics of how the information appeared on the laptop. Weiner, who is currently in a rehabilitation program for people suffering with sexually related addictions, told people connected to the case that he had synched his wife's cell phone to the laptop in 2013, transferring all of her data from the mobile device onto the computer. He did so to ensure her phone was backed up so that, if it were ever damaged, she would still have the data, according to a person connected to the case. However, that information has not been ultimately confirmed as the means by which the emails appeared on the laptop. "He may think he knows how it happened, and he may be right,'' one person connected to the case said. "But no one has proven that to be the case yet."
The laptop was obtained by the FBI about a week before Comey's announcement during an unrelated inquiry regarding an allegation that Weiner sent illicit, sexual text messages to an underage girl in North Carolina. Those agents found information indicating that the emails potentially related to the Clinton case on the laptop and briefed Comey about it late on Thursday, October 27. The next day, with no further information, Comey sent his letter announcing the development to Congress.