What Is Feast of the Assumption? Facts, Origin, How to Celebrate Catholic Holy Day
On August 15, Catholics worldwide mark the Virgin Mary being brought into heaven with a feast, known as the Feast of the Assumption.
The fourth Dogma of Mary, which was proclaimed by Pope Pius XII on November 1, 1950, according to the Catholic News Agency, states that "Mary, Immaculate Mother of God ever Virgin, after finishing the course of her life on earth, was taken up in body and soul to heavenly glory."
The dogma has no direct basis in scripture, but the Catholic News Agency explained it dates back to the fifth century when Roman Emperor Marcian asked for Mary's body. St. John of Damascus wrote that although Mary died in front of the Apostles, when her tomb was opened, it was empty. Therefore, the Apostles concluded that her body was taken to heaven.
Originally named the Memorial of Mary, in the eighth century it was renamed the Assumption of Mary and in modern day, the Feast of the Assumption became so widely celebrated that in some countries, it's even a public holiday.
Spain, France and Italy all consider the Assumption of Mary to be a national holiday and commemorate the day with parades, large meals and jubilant parties.
In America, multiple cities have festivities planned to mark the occasion. Cleveland, perhaps most notably, has hosted a massive parade and street fair for 119 years. The procession begins at the Holy Rosary Church following a 10:00 a.m. EST, according to Cleveland.com, and continues around the neighborhood before concluding in front of the church. After the procession concludes, residents are invited to a cavatelli dinner at the lower level of the church.
Along with the parade and dinner, a series of stands and rides are set up on the church ground, as well as, food vendors. The festival runs from noon to 11 p.m. on Wednesday, and then every evening until it concludes at midnight on Saturday.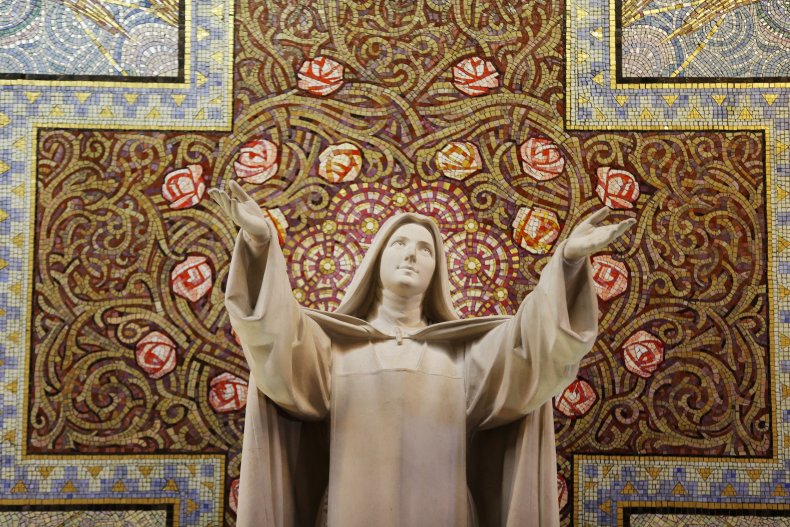 In Louisiana, the Assumption occurs during the Centennial of the Diocese of Lafayette and to mark the two occasions, a boat procession will be held on Bayou Vermilion. All 121 boats will set sail up the Bayou Vermillion at 10:00 a.m. CDT, according to The Daily Iberian. A mass will also be held at St. Mary Magdalen in Abbeville, Louisiana.
While not every city pulls out all the stops like Cleveland does, many churches worldwide will have a mass dedicated to the Assumption of Mary. It's considered a Holy Day of Obligation, which means Catholics are obliged to participate in mass. Other people use the day as a moment of reflection upon the gifts the Church has given them.
Although it's called a "feast," there isn't a specified meal that people are required to eat and the term "feast" is more a reference to marking the occasion.