What Feingold's Loss Means for Progressives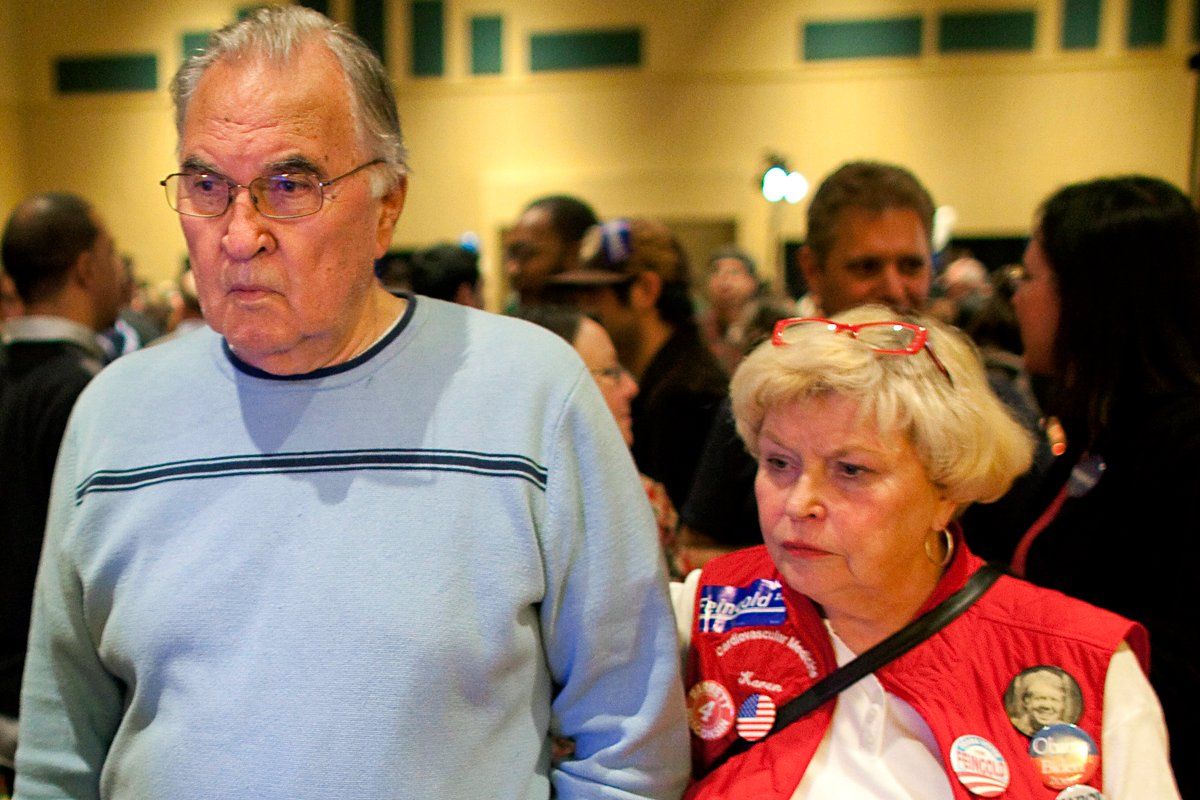 Rather than run away from the Obama health-care bill, as so many Democrats did in this campaign, Sen. Russell Feingold embraced it proudly and loudly in his race against conservative Republican upstart Ron Johnson. The health bill seemed to fit the liberal traditions of Wisconsin, the state that gave birth to the Progressive Party a century ago. But Johnson's stunning upset of Feingold demonstrates how Tea Party fever has spread to the most unlikely places. The triumph of a conservative in Wisconsin is triggering some talk that liberalism, if not dead, is certainly badly wounded.
"Goodness—in Wisconsin," says Brandon Scholz, a Madison-based political consultant who once worked for Robert Kasten, until now the only Republican elected to the Senate from Wisconsin in the last 50 years. "It's clear that the role of liberalism is now significantly diminished."
Even a year ago, Scholz says, he would have predicted a cakewalk to reelection for Feingold, a liberal icon in his third term. "But then came the Tea Party rallies," he says. "They were all over the state. They were big. And people were saying, 'We've had enough.' And that's the mood of the voters today."
Dennis Dresang, a political-science scholar and professor emeritus at the University of Wisconsin, doesn't see Tuesday's Feingold loss in quite such stark terms, arguing that while the state's penchant for liberalism has taken a sharp detour, it will rise again in Wisconsin and around the country.
"Progressivism is here, and it's here to stay," says Dresang. "But that's not going to mean an election victory every time." With unemployment as high as it is and foreclosures pushing so many people out of their homes, he notes, it should come as no surprise that people are fearful and angry. It was inevitable that many incumbent Democrats would get clobbered. This is not the first time, Dresang says, that Wisconsin voters have punished liberals. After all, this is the state that elected Sen. Joseph McCarthy, the anticommunist demagogue.
Ron Johnson, 55, a plastics manufacturer who had never before run for office, was invited to a Tea Party rally in his hometown of Oshkosh last year. Asked to talk about government regulations on businesses, he instead delivered an impassioned criticism of the health-care bill, saying that his daughter, who was born with a severe heart defect, had survived only because America offered superior medical prowess. Somebody at the gathering told him he should run to replace Feingold.
While Johnson is regarded as affable and earnest, he is seen as neither particularly charismatic nor sophisticated on policy issues. But this election was not about Johnson. It was a referendum on the Democratic Party and, it would seem, represents a repudiation of policies coming out of Washington.
Johnson described the health-care bill as "the greatest affront to personal freedom in my lifetime." In ads, he lumped Feingold in with the "Reid-Pelosi-Obama camp." For his part, Feingold appealed to Wisconsin's progressive impulses and history, invoking pioneering Progressive Robert "Fighting Bob" LaFollette and declaring that he was trying to "live up to [LaFollette's] tradition."
Feingold's defeat could mark the end of a political career that was often unconventional. He launched his first bid for the Senate in 1992 with quirky, amateurish ads and a printed pledge to voters that he nailed on his garage in Middleton, a small town that borders Madison. On the campaign trail, Feingold took every opportunity to remind voters that he is a political maverick. His signature legislation was the campaign-finance bill he cosponsored with self-proclaimed maverick John McCain, the Arizona Republican, and that has largely been blunted by the recent Supreme Court ruling in the Citizens United case.
While Feingold did often break with his party on votes, he frequently moved to the left of other Democrats. He was the lone senator to oppose the Patriot Act, seeing it as an infringement on civil liberties. He opposed the wars in both Iraq and Afghanistan. He has said he supports same-sex marriage. He also refused to accept money from outside the state. While he saw it as a principled stand, it likely hurt him in the election—political analysts estimate that Johnson, who poured more than $8 million of his own money into the campaign, outspent Feingold by a margin of three to one. To some degree, Feingold, who has been in office for 18 years, was also likely plagued by voter fatigue.
The triumph of a conservative in Wisconsin would seem to mark a striking political pivot for a state known for its pioneering liberalism ever since LaFollette ran for president on the Progressive Party ticket in 1924 and carried the state. The University of Wisconsin in Madison has long had a reputation as one of the most liberal campuses in the nation. In the 1970s, Wisconsin was the first state to pass laws prohibiting discrimination in housing and employment based on sexual orientation. U.S. Rep. Tammy Baldwin, who represents Madison, is the only openly lesbian member of Congress. Wisconsin was one of only five states where a majority of blue-collar white men voted for Barack Obama in 2008.
Feingold has described himself as an "outsider" in the Capitol, and with some merit—in the clubby Senate, he could come across to some of his colleagues as self-righteous and sanctimonious in his independence. But after three terms in Washington, he had a hard time selling the outsider image to voters, who clearly thought it was simply time for a change.