'What The F**k?': Kevin Smith Laments Over 'Spider-Man' Oscars Snub
Comedian, filmmaker and comic book writer Kevin Smith is not happy with the Academy of Motion Picture Arts and Sciences.
During a recent episode of his FatMan Beyond podcast (via Variety), Smith showered praise on Spider-Man: No Way Home, and lamented that the Marvel blockbuster was not nominated for Best Picture for the upcoming 94th Academy Awards.
"What the f**k," Smith said of the Spider-Man snubbing.
"They got 10 slots, they can give one one to the biggest f**king movie of like the last three years?," he questioned.
Earlier this week, the Academy released its nominations for the 2022 Oscars, and while Spider-Man: No Way Home was nominated for a visual effects award, the film was left out of consideration for the highly-vaunted Best Picture award.
Smith, whose film Clerks was inducted into the Library of Congress' National Film Registry in 2019, insisted that Spider-Man deserved to be considered among the best movies of 2021, and that its snubbing is symbolic of the direction the Academy Awards have headed for years.
"Man, and they're like, 'Why won't anyone watch this show?'," he said. "Like f*****g make a populist choice, f**k, man. You got how many slots? Throw in Spider-Man for god's sakes. Let him swing in there. F*****g poor kid's always getting crapped on...show Peter Parker some f*****g love."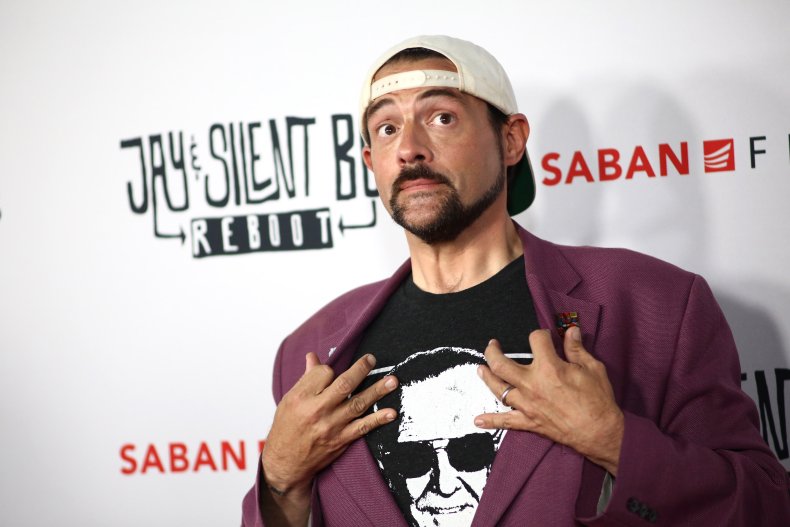 "I'm not even being facetious," Smith added. "With as many movies as they have nominated for best picture."
Released on December 17, 2021, Spider-Man: No Way Home was the "first film of the COVID-19 era to do pre-pandemic level business," according to The Hollywood Reporter.
Amassing $702.7 million in ticket sales during its first month in theaters, The Hollywood Reporter reported that the third installment in the Tom Holland-led Spider-Man franchise was the fourth-highest domestically grossing film in history, landing behind three heavy hitters: Star Wars: The Force Awakens, Avengers: Endgame and James Cameron's Avatar.
Despite gaudy sales numbers and massive buzz across social media, No Way Home, like the majority of comic book-based films, has not received the same critical reception as its cinematic counterparts.
Besides 2020's Joker, for which frontman Joaquin Phoenix won an Academy Award for Best Actor, superhero movies have been largely overlooked by the Academy. Recently, Insider revealed that, with the exception of visual effects and production awards, even the biggest superhero movies are not nominated for the biggest and most-anticipated Oscar awards.
Like Smith, Jimmy Kimmel and Seth Rogen have both taken aim at the Academy.
Kimmel, whose late-night show Jimmy Kimmel Live! resides under the same Disney umbrella as Spider-Man, was exasperated that the Holland-led box office smash did not receive greater Oscar recognition.
"[No Way Home] was a great movie," Kimmel said. "It wasn't in the top 10 best movies of the year? There were three Spider-Men in it. You're telling me Don't Look Up was better than Spider-Man? It most certainly was not."
Rogen, who Insider interviewed alongside Paul Rudd for the pair's upcoming Lay's potato chips Super Bowl commercial, said that the Academy Awards once carried immense weight, but that their importance has waned in recent years.
"I don't get why movie people care so much if other people care what awards we give ourselves," Rogen told Insider. "Maybe people just don't care. Maybe they did for a while and they stopped caring. And why should they?"