What is Florida's Amendment 4? State Restores Voting Rights to Felons
Voters in Florida passed Amendment 4 on Tuesday, which restores voting rights to ex-felons as soon as they've served their sentence, according to multiple reports.
Anyone convicted of murder or felony sex offense, however, is excluded. The Sentencing Project estimated, using 2016 figures, that about 1.5 million people convicted of felonies could not vote in Florida.
Voting rights advocates celebrated the passage as a big win. Advocacy group Public Citizen tweeted, for instance: "Florida just passed Amendment 4, restoring voting rights to 1.4 million people with a past felony conviction. Not only does this repeal one of the country's worst Jim Crow laws, it's also the largest expansion in voting rights since the Voting Rights Act."
Supporters of Amendment 4 had to garner 800,000 signatures of registered voters to get it on the ballot for the midterm election.
Governor Rick Scott, who was involved in a tight race to serve as a senator on Tuesday, in 2011 imposed a five-year waiting period for a felon to vote after they were released. His rules also required a hearing before an ex-felon could have their voting rights restored.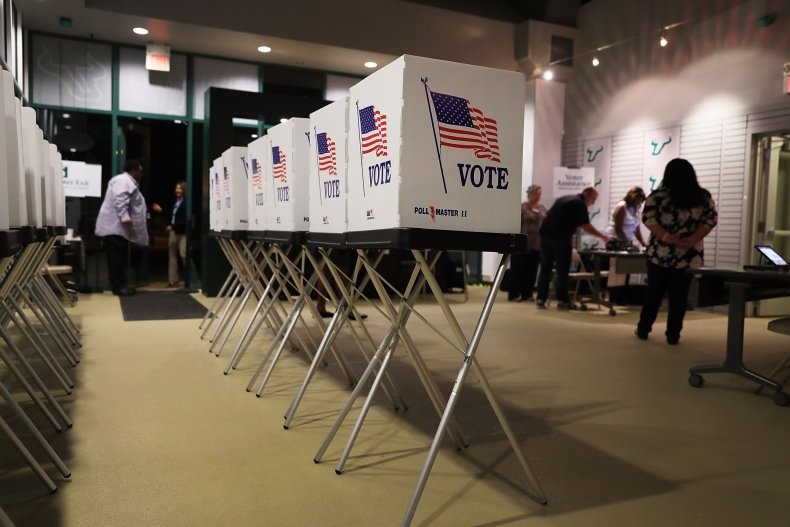 Races for the Florida governorship and Senate seat were close but leaning toward Republican wins on Tuesday night. Journalist Ari Berman—author of the book Give Us the Ballot: The Modern Struggle for Voting Rights in America—noted Amendment 4 could change close races in the future.
"Every discussion of Florida politics should acknowledge that 1.6 million ex-felons, including 500,000 African Americans, were unable to vote today. Even if Amendment 4 passes they were disenfranchised in 2018," Berman posted to Twitter.
Later, he added: "Right now Florida prevents 1 in 10 people from voting, including 1 in 5 African Americans. Repealing one of country's worst Jim Crow laws HUGE NEWS for democracy."