What is the Freedom Caucus, the Conservative Group that Threatens to Kill 'Trumpcare'?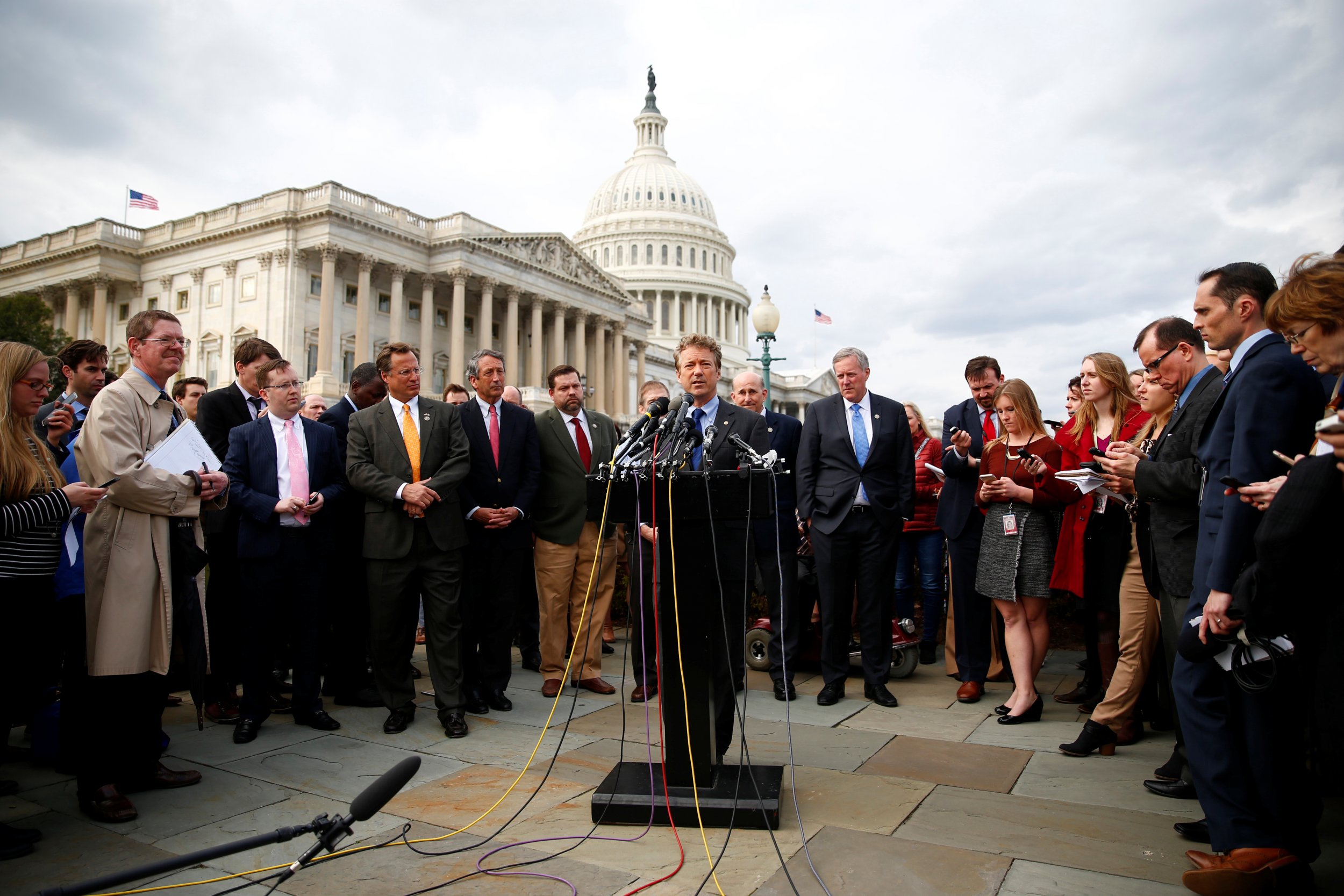 Despite threats from President Donald Trump, members of the Freedom Caucus, a group of conservative lawmakers, were adamant they would vote against the controversial American Health Care Act, dubbed "Trumpcare." The day before a vote was scheduled in the House of Representatives, the group insisted they would not be moved off their position.
"The opposition is still strong," Rep. Mark Meadows (R-North Carolina) told reporters Wednesday. "They don't have the votes to pass this tomorrow. We believe that they need to start over and do a bill that actually reduces premiums."
There were at least 25 members of the staunchly conservative group who planed to vote "no" on the bill Thursday, a spokeswoman told CNBC.
A group of nine lawmakers launched the Freedom Caucus in 2015. "The House Freedom Caucus gives a voice to countless Americans who feel that Washington does not represent them. We support open, accountable and limited government, the Constitution and the rule of law, and policies that promote the liberty, safety and prosperity of all Americans," the group's mission statement said at the time of launch.
In a private meeting with House Republicans, Trump threatened the conservative leaders who go against the law he backed, according to a report from the Washington Post, which cited lawmakers who were in attendance.
"I'm going to come after you, but I know I won't have to, because I know you'll vote 'yes,'" Trump reportedly said Tuesday to Meadows, who chairs the Freedom Caucus. "Honestly, a loss is not acceptable, folks."
The Freedom Caucus' main objection to the AHCA is that it doesn't go far enough to undo the Affordable Care Act, otherwise known as Obamacare. The group counts among its members some of the more conservative Republicans and veterans of the tea party movement, the Pew Research Center found in 2015. They formed as a faction of sorts within the Republican Party in opposition to then-Speaker of the House John Boehner, himself a Republican.
The current Speaker, Paul Ryan—who helped form the GOP's Obamacare alternative—has claimed the Freedom Caucus was coming around to supporting the bill, but the group appeared to stand steadfast.