What Is The Freedom March For 'Ex-Gay' People In Washington D.C?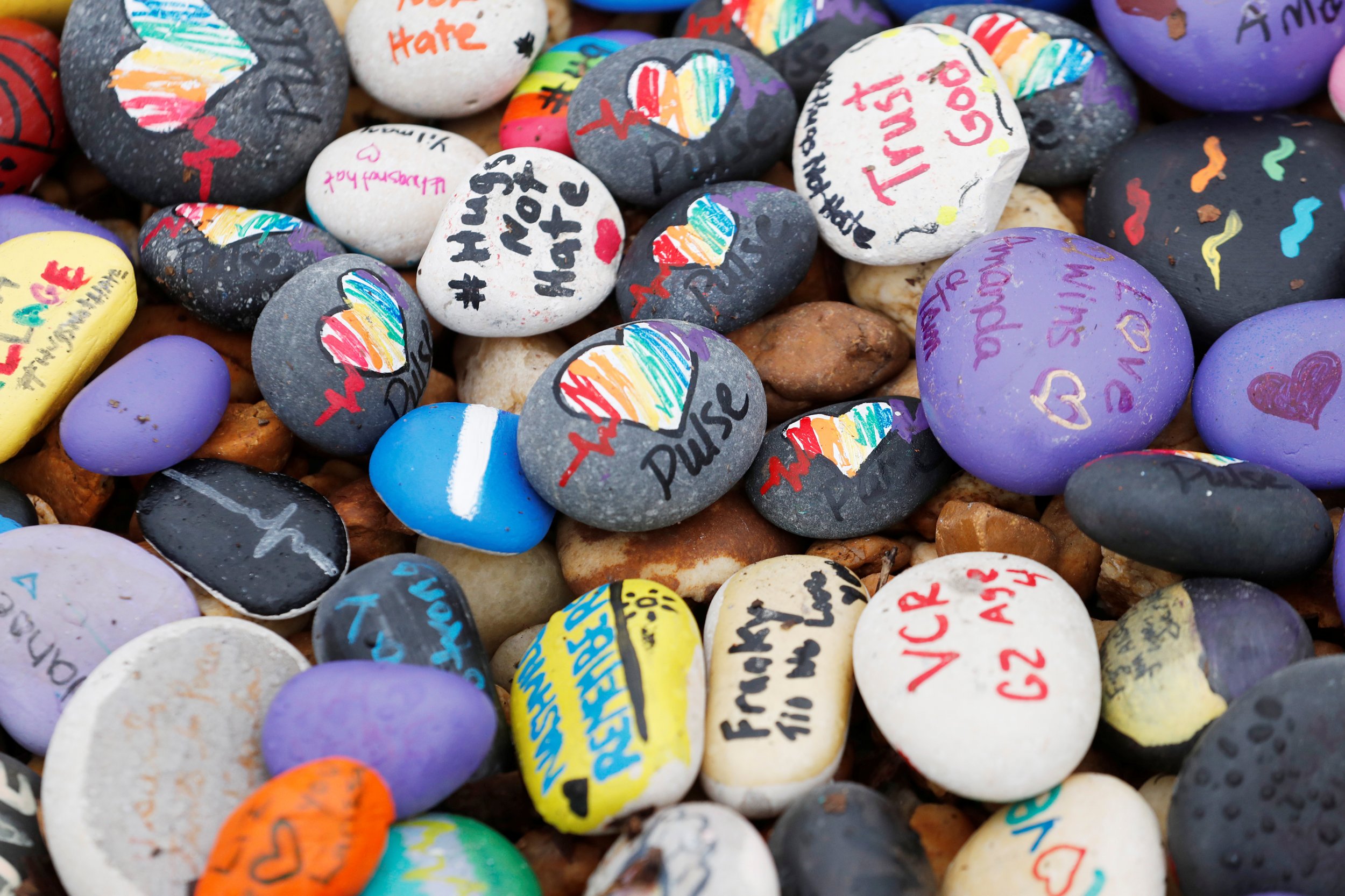 A survivor of the Pulse nightclub shooting in Orlando is among hundreds of self-described "ex-gay" people who are set to descend on Washington D.C. for their first annual Freedom March on Saturday.
Luis Javier Ruiz, who survived the June 2016 massacre that left 49 people dead, will be joined by well-known conservative figures, including The Activist Mommy in a march organizers said is intended to share the testimonies of people who identify as formerly LGBT.
March organizer Jeffrey McCall, 31, told Newsweek: "It came to my mind very suddenly, like everyone is having marches, why can't we have marches. The LGBT groups and all these other people… we have come out of those lifestyles and we want to tell our story."
McCall, who formerly identified as transgender, is aware that the march—and indeed the "ex-gay" movement itself—is controversial. Indeed, the idea that a person can change their sexuality has been widely discredited by scientific evidence, despite being adopted by some conservative Christians in the U.S.
The march has also faced criticism from LGBT groups over the suggestion that being LGBT is something that can be "fixed," as well as over the divisive practice of conversion therapy, which is banned for minors in some states.
However, the march's organizers have hit back against suggestions that the event has anything to do with conversion therapy.
"I don't push anything on anyone, I just want our stories of freedom to be heard because we're such a small minority," Mc Call claims, explaining he has heard people say things about the march that "are not fair."
"There is a lot of backlash… a lot of what people say is that we are trying to do conversion therapy, and people have been really hurt by conversion therapy," he continued.
"We are not trying to do any conversion therapy, we are trying to do the Holy Spirit… when we make mistakes we confess it and we just do what the scripture says," he added.
Among the speakers is Ruiz, who says he found Jesus and is no longer gay. He will speak in D.C. ahead of the march.
"Going through old pictures of the night of Pulse a memory were my struggles of perversion, heavy drinking to drown out everything and having promiscuous sex that led to HIV my struggles were real [sic]," Ruiz wrote on Facebook.
"The enemy had its grip and now God has taken me from that moment and has given me Christ Jesus I've grown to know his love in a deeper level."
But LGBT groups say the idea that LGBT people can be "fixed" is harmful, and a march proclaiming as such is attempting to suggest there is something wrong with being gay.
"Marches like this try to suggest that same-sex attraction is something that can be 'fixed' or 'cured'. But we know that while sexual orientation can certainly be fluid, it cannot be forcibly changed by external forces," a spokesman for Stonewall told Newsweek in a statement.
"This is one of the reasons why so-called conversion therapy has been so widely condemned by medical professionals and governing bodies. People need to understand that same-sex attraction is natural, normal and not something that needs to be changed," the spokesperson added.