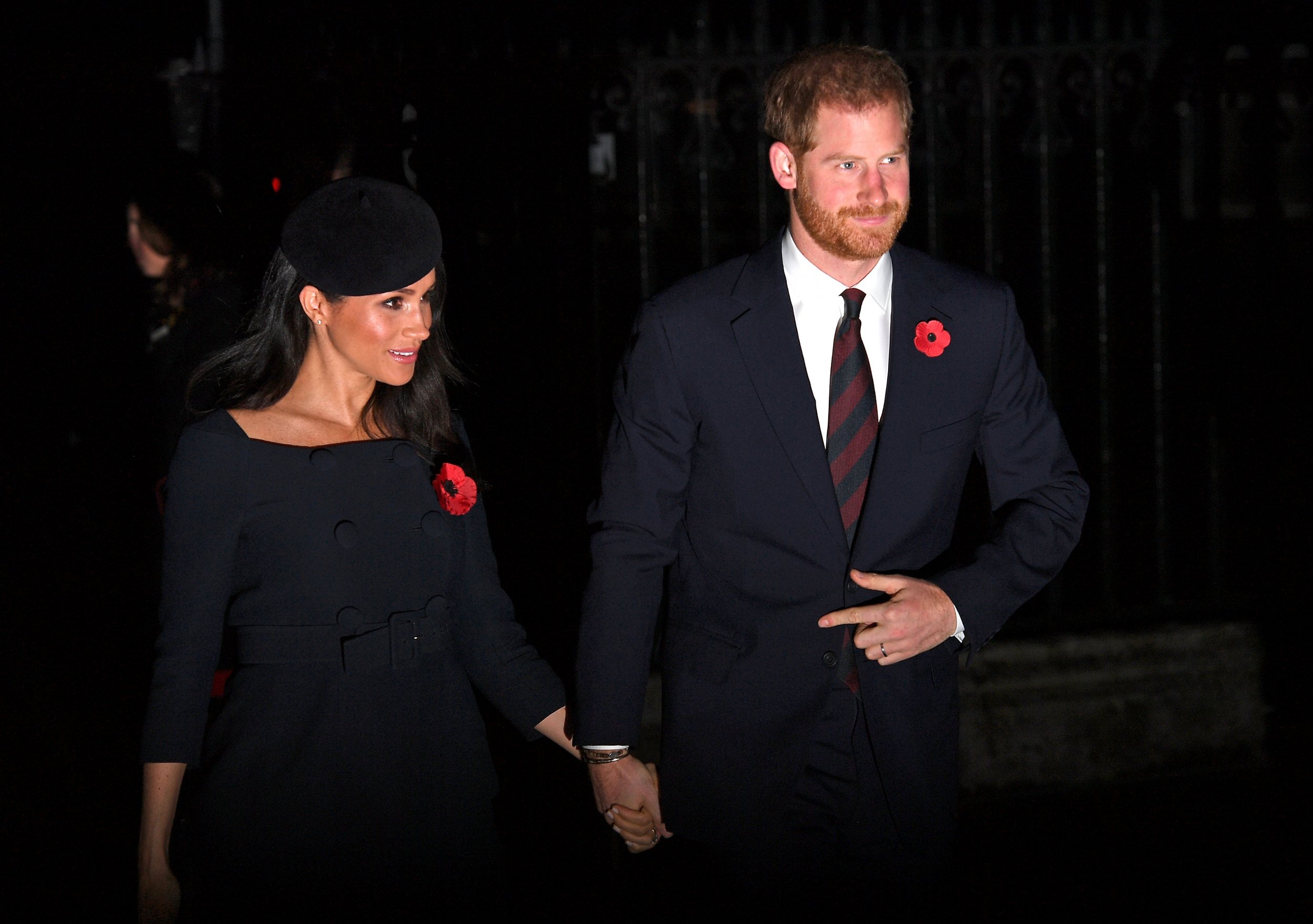 Meghan Markle and Prince Harry are moving out and their new home has impressive family history. Instead of taking up in a Kensington Palace apartment, as Kate Middleton and Prince William have, Meghan and Harry will move to Frogmore Cottage come the new year, W Magazine confirmed.
Frogmore Cottage is a private residence owned by the Royal Family. It happens to be the location Meghan and Harry shot their engagement photos and celebrated their private wedding party, according to a correspondent from The Sun.
The residence was once inhabited by Queen Mary and shares land with the burial grounds of King Edward VIII and Wallis Simpson, Duchess of Windsor. The grounds also hold the mausoleum of Queen Victoria and Prince Albert.
While Meghan and Harry may be ready to move out, the home is still under renovation to be suitable for the royal family and their expected child. The palace confirmed they will be moving from Nottingham Cottage to Frogmore Cottage early next year in a statement shared by journalist Omid Scobie on Twitter. The statement also clarifies the residence is a special place for the couple, and they are thrilled to call it home.
The cottage is 20 miles outside of London in Windsor. The Duke and Duchess will continue to work from Kensington Palace, where their current offices are. The cottage is said to have 10 bedrooms and a nursery, as well as a yoga and workout studio, according to Cosmopolitan.
The couple were originally scheduled to move into a Kensington Palace apartment next to William and Kate.
Harry and Meghan announced their pregnancy in October. "Their Royal Highnesses The Duke and Duchess of Sussex are very pleased to announce that The Duchess of Sussex is expecting a baby in the Spring of 2019," the Kensington Palace Twitter account shared on October 15.
The list of predicted baby names is long, though Victoria has taken the lead. Three other names have capped out at odds of 10/1 according to Time, including Albert, Diana and Phillip. The baby is expected in the Spring, many suggesting March may be the birth month. Kate and William's children, Prince Louis, Princess Charlotte and Prince George all have birthdays early in the year, George being the latest in July.
While the gender of the baby is unknown, Harry revealed he hopes it's a girl when a fan shouted they wish for the pair to have a daughter and he responded, "So do I!"