What the Future of Learning Should Look Like
The end of the emergency online classroom is coming. Here's what should happen next.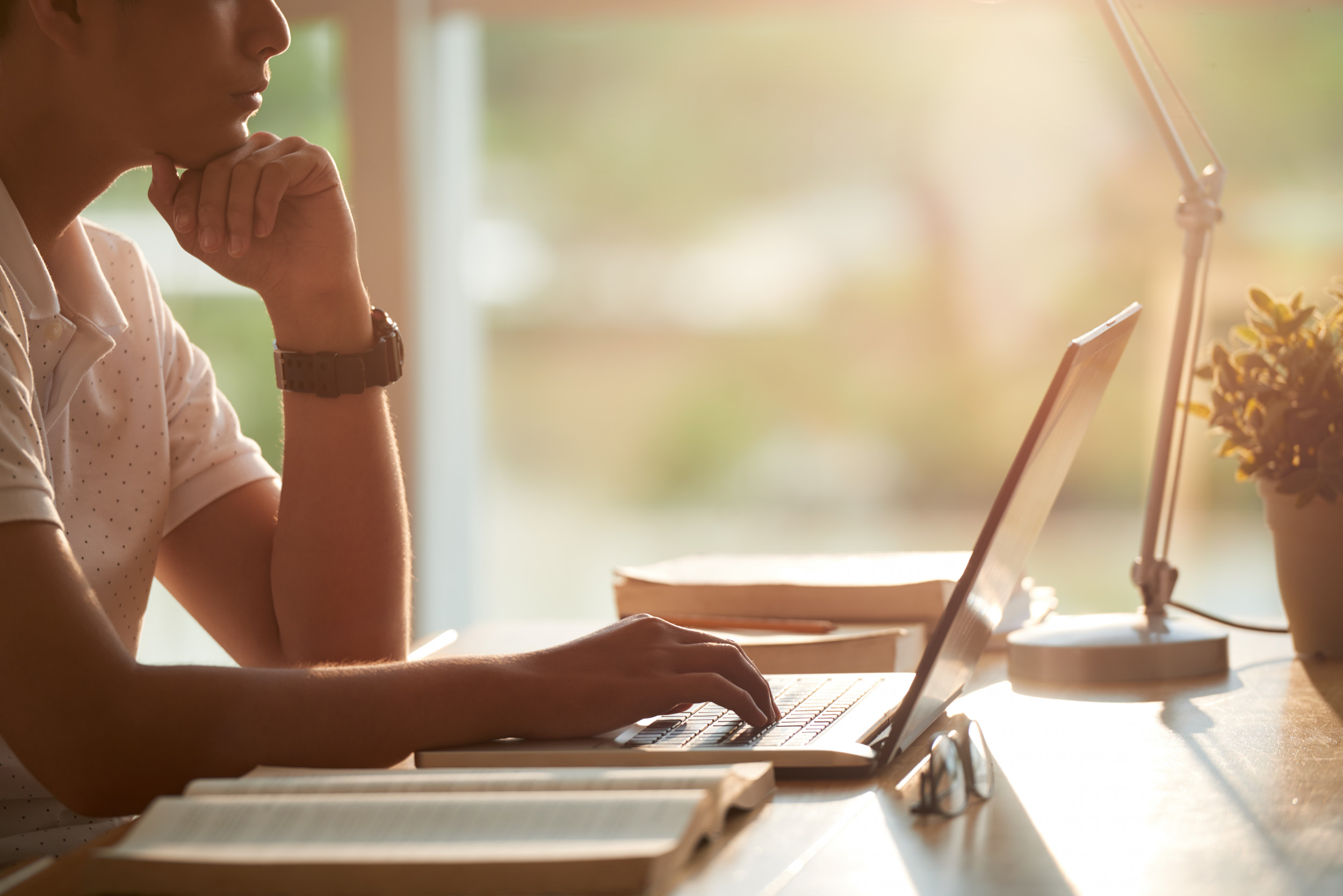 According to a recent survey conducted by my company, nearly 40% of parents in the U.S. say their local public school system is ill equipped to provide children with a high-quality online education. At the same time, about 50% of parents want their children to have a choice between in-person and online learning options after COVID-19.
These numbers highlight the clear disconnect between what parents want and what schools are prepared to offer them. The ongoing pandemic continues to show us why our country should move beyond the either-or proposition when it comes to online learning because one thing's clear — many families want or need a blend of both.
We know that the abrupt shift to online learning last spring took many teachers, districts, parents and students by surprise. A recent report revealed that during the past year, only 22% of teachers used commercial materials designed for remote instruction, which tend to cater to asynchronous learning, and only 16% of teachers report using online learning "a lot" before the pandemic.
The next school year is just around the corner, which means it's time for school districts to identify the programs and methods that foster student success in an online environment. In my experience, that means finding a personalized, adaptive curriculum. When used appropriately, all of these ingredients work together to help students grow and learn.
But don't just take my word for it. Our research shows that many online schools helped students avoid pandemic-related learning loss, dubbed the "COVID slide." Further, we've found that students who were already enrolled in online programs before the pandemic maintained their achievement levels; many even outperformed national averages. So, it's clear that online school can work — it's just a matter of refining how we use it.
One of the greatest challenges parents faced during the pandemic was watching their children struggle to remain engaged during classes. It is not uncommon for students to be muted and have their video off for the majority of the day, further highlighting the problem with the way most schools went virtual.
When it comes to doing online learning right, the curriculum is key. Most in-person schools forced to shift to online platforms struggled with how to shape the curriculum accordingly. The majority tried to make their normal curriculum work virtually, but those efforts were akin to trying to fit a square peg into a round hole.
To be successful, an online curriculum needs to be intentionally developed to be delivered virtually. It should address how student engagement changes outside of the traditional classroom setting and incorporate a variety of resources to round out the lessons taught online. The struggle to keep students engaged is one that schools can't afford to lose because a lack of engagement will ultimately affect students' performance and future prospects.
Going forward, online curriculum needs to be centered around more than just the traditional subjects and test scores to keep students engaged and excited about learning. By providing supplementary materials and experiences that focus on career readiness, schools can give students a sense of purpose and motivation to focus on their studies.
While many schools are already choosing to offer in-person options this fall, they can continue to address familial concerns by offering a blended learning option that combines online and in-person components. By using a curriculum embedded with comprehensive, research-based online learning programs, we can get students where they need to be.