What Is Gadolinium? Chuck Norris Claims It Poisoned His Wife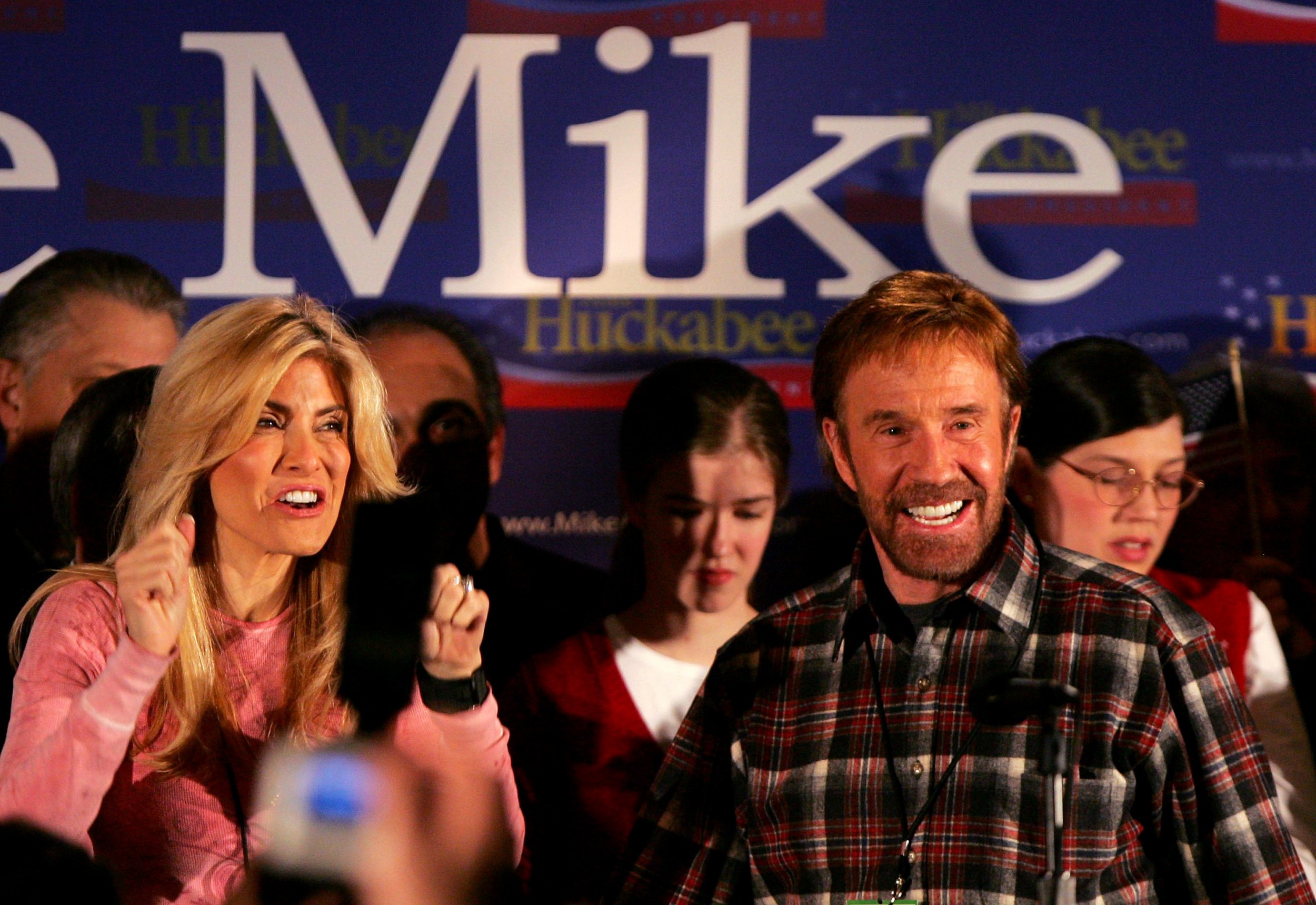 On Thursday, a law firm announced it was representing Chuck Norris in a suit against three different companies for $10 million in damages. Norris and his wife, Gena, claim that she has gadolinium deposition disease from medical scans taken five years ago. But what is gadolinium? And how controversial is its use?
Gadolinium is a chemical element—it's a heavy metal, and can be found on the periodic table as Gd—but we mostly associate it with medical scans. It's most often used as a contrast agent to make the scans turn out better. About 30 million people every year receive gadolinium, according to the American College of Radiology. As Bruce Lee noted in Forbes, these gadolinium-based contrast agents also include other chemicals, too, which are supposed to eliminate any toxic effects. (No, he's not that Bruce Lee; he is a professor of public health at the Johns Hopkins Bloomberg School of Public Health, not a deceased martial artist.)
Several such contrast agents are currently on the market in the United States. Norris is suing one in particular, Bracco. Bracco makes two contrast agents with gadolinium, according to the Food and Drug Administration. One was approved in the 1990s; the other was approved in 2004. The two have different chemical structures.
A lively patient advocacy community has sprung up, including on social media, around gadolinium concerns. However, the FDA announced in May that it had reviewed scientific studies and identified "no harmful effects" associated with the contrast lingering in brain tissue. There is a small group of people with kidney failure that may develop some side effects after being exposed to gadolinium, the announcement noted.
The agency promised a review of the evidence would continue and that there would be a public meeting on the issue—which happened on September 8, when the FDA's Medical Imaging Drugs Advisory Committee met. Among the people who testified at that meeting—Chuck and Gena Norris. A representative read a letter from them at the meeting, Medscape reported.
Ultimately, that committee agreed that there was insufficient evidence to support the idea that gadolinium could cause harm in people whose kidneys were functioning normally. But the group also agreed to that a warning about the potential for gadolinium-based contrast agents to stay in certain tissues longer than expected should be added to the contrast's label.
The European Medicines Agency took three gadolinium-based contrasts off the market in July due to similar concerns, though the agency noted it was a precautionary measure and that there wasn't much evidence of a health risk.
SaveSave