What Games Are on the Playstation Classic? Sony Unveils Nintendo-inspired Retro Console
Sony has unveiled a new version of its legendary PlayStation console—the PlayStation Classic.
Much like Nintendo's recent release of its retro consoles, the PlayStation Classic comes packed with 20 games made famous on Sony's ground-breaking game console. Believe it or not, the PlayStation launched almost 25 years ago. Feeling old?
The classic console will be released on December 3, just in time for Christmas. So far, Sony has only announced five of the 20 games included: Final Fantasy VII, Jumping Flash, R4 Ridge Racer Type 4 and Wild Arms. Again, in the same vein as Nintendo, the console will be significantly smaller (45 percent) than the original PS1 and will fit comfortably in the palm of your hand.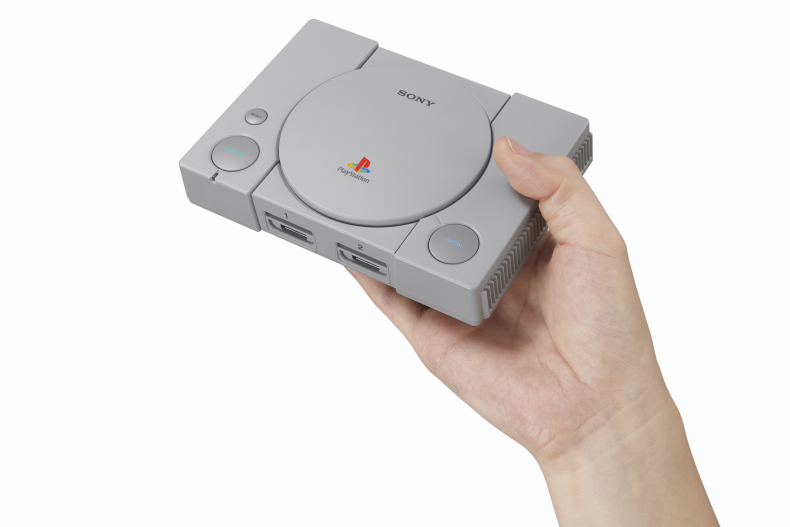 Sony will release the PlayStation Classic at a price of $99.99 in the United States, £89.99 in the UK and €99.99 in Europe. December 3, the shipping date, is the same day Sony unveiled the original PlayStation back in 1994.
There's more good news—the console will ship with two replica controllers. The power, reset and open disc buttons will be operational on the console. The open disc button will allow you to change games and the reset button suspends emulations. Sony has pledged that all the games will be available to play "in their original format."
The only downside is Sony have (yet again) followed Nintendo's lead and decided not to include a power brick in the box. You'll have to supply that one yourself. In the box—along with the console and two controllers—you will get an HDMI cable and power cable (minus the brick, of course).
Sony bragged the original PlayStation was the first home console to ship 100 million units worldwide and said long-time fans would "appreciate the nostalgia that comes with rediscovering the games they know and love."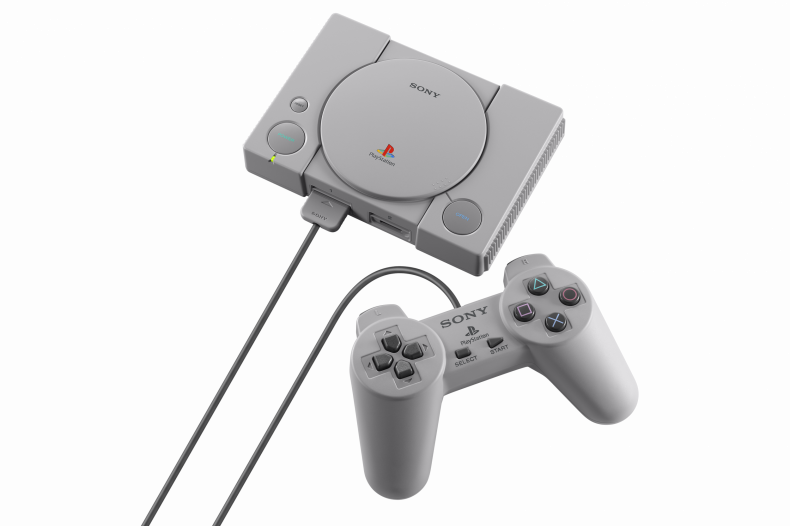 When Nintendo release the NES Classic Mini back in 2016, the high demand for the console was unexpected. Nintendo struggled to produce enough consoles to keep people happy and eventually froze orders. A year later, it released the SNES Classic Mini, along with 21 games. It was another hit for Nintendo.
Rumors are now circulating Nintendo is planning an N64 Classic Mini, featuring hit games like Super Mario 64, Mario Kart 64 and Super Smash Bros.